Is Non-Alignment 2.0 the way to check China and Pak?
A think-tank has produced a strategic policy paper on India's foreign policy options with a loser titled called Non-Alignment 2.0. But its more than that.
The world has become a more dangerous place with the decline of America, Europe and Japan, the rise of China, and the emergence of radical new forces – often violent - in every region from West Asia to our own neighbourhood.
So how should India prepare for this more dangerous world?
What should we do if China makes a grab for territories in Arunachal, given the Middle Kingdom's extreme insecurities about Tibet? How should we respond to yet another terror attack from rabid groups in Pakistan that are supported by the army and the ISI? How do we make it costly for both China and Pakistan—both nuclear powers—to damage our interests, both separately and in alliance with each other? Is the US going to be our ally against China, or will merely be a fair-weather friend?
If you were to ask a group of Indian academics to answer these questions, you would get a diversity of opinions that more or less cancel one another out. In other words, a stalemate. This is what our current level of strategic thinking has been reduced to anyway.
However, an "independent group" of analysts and (former) policy-makers has produced a monograph through a process of "collective deliberation" that suggests a more holistic framework for expanding India's strategic space and room for action.
In reductionist terms, the answers to the questions posed above are the following: the riposte to a Chinese land-grab in Arunachal could be counter-grabs in areas where India has the greater tactical advantage. "A better way of responding to limited land-grabs by China is for us to undertake similar action across the LAC (line of actual control): a strategy of quid pro quo. There are several areas where the local tactical and operational advantage rests with us. These areas should be identified and earmarked for limited offensive operations on our part."
As for a terror-strike masterminded by Pakistan, the options proposed include an element of hard power, so that Pakistan knows there is a cost to its pro-terror policy. "The hard power strategy adopted by us will have to cover the spectrum that includes sending a political signal militarily at the lower end (through cyber or precision air attacks) to capture of territory considered feasible under nuclear conditions at the higher end. The important issue is that we will have to shape our capabilities so that we effectively expand the range of practical options available under the nuclear overhang."
However, if these answers sound too glib or something dreamed up by hardline security experts or warmongers, perish the thought.
In fact, the document has been blasted for exactly the opposite reason: being too wimpish. Titled Non-Alignment 2.0: A Foreign and Strategic Policy for India in the 21st Century, the document has received a lot of flak from intellectuals and strategic policy wonks partly due to its title – which is a throwback to the discredited Nehruvian policies of the cold war. The policy paper was authored jointly by Sunil Khilnani, Rajiv Kumar, Pratap Bhanu Mehta, Lt Gen (Retd.) Prakash Menon, Nandan Nilekani, Srinath Raghavan, Shyam Saran, and Siddharth Varadarajan.
A book is often condemned for its cover. And so it seems with this think-tank's attempt to initiate a debate on strategic and foreign policy issues for this century. One wonders what the group was smoking when the cover title came up for discussion. How could an intellectually solid and diverse group have come up with a dud title like Non-Alignment 2.0 when Non-Alignment 1.0 was far from a roaring success?
As Nayan Chanda, a former journalist and expert on Asian politics and security issues, points out in The Times of India, the authors did themselves a disservice by "digging up the ghost of non-alignment". He says: "Whatever glory, mostly self-congratulatory, non-alignment might have brought, evaporated like morning dew in the post-Soviet world. Why then drag it out of the musty archives to encapsulate a foreign policy approach designed to serve a new world?"
The put-off title has probably coloured comments on its core content, too. Ajai Shukla, writing in Business Standard, says he was "startled… to find an illustrious group of Indian thinkers recommending that Sino-Indian tensions be eased by 'persuading China to seek reconciliation with the Dalai Lama and the exiled Tibetan community'". Shukla calls this proposal "quixotic" because "the notion that New Delhi can talk Beijing into engaging the hated 'Dalai clique' is entirely fanciful. Tibet, alongside Taiwan, remains the deepest of China's many insecurities."
This, of course, is not really the broad thrust of the policy paper.
Former diplomat Rajiv Dogra, writing in Daily News & Analysis, is suspicious even about the motives of the think tank. He writes: "It is an undeniable fact that there is a sudden proliferation of think-tanks in Delhi. It just so happens that many of their recommendations, directly or subtly, promote a line that the west may itself be advocating." In short, Dogra sees a foreign hand even in this attempt to enunciate a strategic policy doctrine for India.
To critique a paper by raising doubts about think-tanks in general is hardly a great argument.
But let's hear the authors' own explanation of the title – which shows that Non-Alignment 2.0 isn't about exhuming that old ghost. In fact it is about strategic autonomy – the cornerstone of any dynamic and enduring policy. Says the document: "Strategic autonomy has been the defining value and continuous goal of India's international policy ever since the inception of the republic." A little later, it says: "The core objective of a strategic approach should be to give India maximum options in its relations with the outside world—that is, to enhance India's strategic space and capacity for independent agency—which in turn will give it maximum options for its own internal development."
In short, non-alignment, as defined by the authors, is not the discredited passive approach of not taking sides, but of taking the side or option that suits our best interests without foreclosing other options. Put simply, Non-Alignment 2.0 is really that old saw that a nation does not have permanent friends or enemies, only permanent interests.
So what exactly does Non-Alignment 2.0 say? Firstpost believes it is the one of the most important foreign policy and strategic approach ideas in a long, long time. Whatever its shortcomings, what it does not lack is depth in approach. While one cannot agree with everything in the report, its strength lies in the fact that it is an integrated approach to policy, not something said in isolation.
A caveat is in order: the initial paragraphs of this article might have given the reader the impression that the paper is all about military stuff and projection of power. It is all that, but hard power is only one element in the strategic vision outlined.
The biggest strength of the document is its multi-dimensional approach to foreign policy and strategy that is rooted, first and foremost, in building the country's economic capabilities, the economic policies and governance structures that are needed for that, the internal and external alliances one must build for ensuring both, and the hard power capabilities needed to hold it all together.
The paper starts with a central premise that "the fundamental source of India's power in the world is going to be the power of its example. If India can maintain high growth rates, leverage that growth to enhance the capabilities of all its citizens, and maintain robust democratic traditions and institutions, there are few limits to India's global role and influence. The foundations of India's success will, therefore, depend on its developmental model".
A related premise is that if "our developmental model is successful, it will give us still greater legitimacy in the world—and it will enhance our capacity to act for ourselves".
The group thus defines the foundational principle of India's foreign policy and strategic thrust thus: "First, under no circumstances should India jeopardise its own domestic economic growth, its social inclusion and its political democracy. Its approach to the outside world must be to secure the maximum space possible for its own economic growth. But this economic growth will in turn require India to face up to new challenges - challenges whose roots and dynamics often lie in a volatile global environment."
This is where India's strategic thinking needs to develop its array of hard and soft policy options, including the ability to deter a rampant China or a self-destructing Pakistan from taking us down with it.
The paper, apart from the introduction and conclusion, is divided into seven chapters that deal with The Asian Theatre, the International Order, Hard Power, Internal Security, Non-Conventional Security Issues, Knowledge and Information Foundations, and the State and Democracy.
In Asia, the authors are clear that China is India's biggest challenge – both diplomatically and strategically. Pointing out that China has settled its border issues with almost all its neighbours barring India, the authors believe it must be part of a larger gameplan that needs building up our capacity for reaction in case of aggression. Their suggested policy response is a mixture of playing the Tibet card (carefully, without unduly frightening the Chinese), increasing our naval power in the Indian Ocean, and beefing up our defences in the North East.
"It is important that we accelerate the upgradation of our border infrastructure (especially in terms of habitation and supply lines) to reduce the asymmetry in our capabilities and deployments. At the same time we must put in place operational concepts and capabilities to deter any significant incursions from the Chinese side." Increasing habitation means populating the border areas with people or security personnel from elsewhere. That's the new idea.
On Pakistan, the paper does not quite buy the argument put forth by liberals in India that the Pakistani civil elite are at variance with the army or the ISI on the value of terror as strategy – though recently there has been concern in Pakistan about what terrorism is costing them.
Says the paper: "The Pakistani establishment - including the Army, the ISI, and the bureaucratic and political elite - believes that it is only cross-border terrorism that compels India to engage with Pakistan and accommodate its interests. There may differences of emphasis, but there is no fundamental gap in the perception and attitudes among different sections of the Pakistani elite."
This is why the group advocates the importance of "negative levers" in dealing with Pakistan. Among these would be a strategy of denial (strengthening India's own internal security mechanism to counter Pakistani terror modules in this country), the capacity for quick punitive operations (cyber attacks, precision air attacks), and counter-propaganda on human rights violations in Pak-occupied Kashmir, Balochistan, etc.
Says the paper: "On the political front, we need to develop the ability to put Pakistan diplomatically on the back foot. We should not hesitate to point out Pakistan's internal vulnerabilities. To begin with, we could express public concern over the situation in places like Balochistan and condemn human rights violations there. The level of our response could be gradually and progressively elevated. Our stance will fall well short of action on the ground, but it will gradually provide an effective tool to counter Pakistan's public posturing on Jammu & Kashmir."
It's possible to look at many other aspects of the paper, but it is not the purpose of this article to get into every detail (Read the full paper here). Moreover, the paper is not a how-to on strategic policy, nor does it try to detail the options before India. But it is call to develop a comprehensive foreign and strategic policy doctrine.
In that aim, it has succeeded. Despite a loser title called "Non-Alignment 2.0"
World
The presence of Israel at the travel and tourism event in Dubai highlights the United Arab Emirates' business-first approach and demonstrates how rapidly ties with Israel have developed since the UAE and Israel signed an accord to formalise ties in September.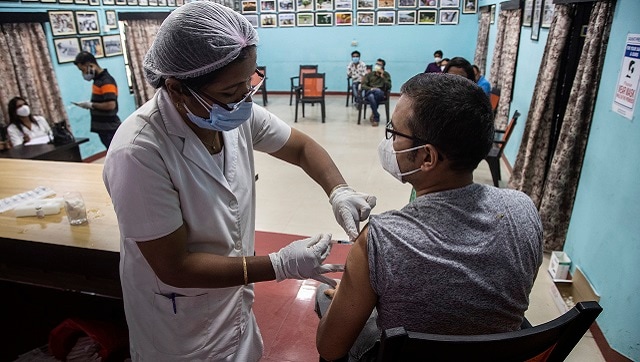 India
International media outlets are questioning why the Indian government did not do enough to secure COVID-19 vaccines for its citizens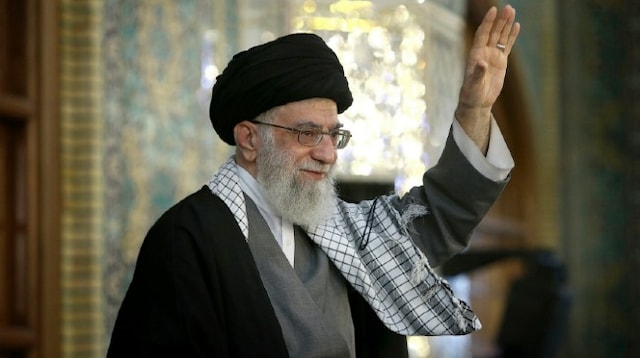 World
Iran's supreme leader Khamenei made the remarks during a speech on Al-Quds Day, an annual show of solidarity with the Palestinians, which is seen in Israel as an expression of hatred and anti-Semitism