Is China launching a proxy war? Leaked IB report on North East India raises new questions
A leaked IB report has raised questions on whether China is launching a proxy war against India using militant groups like United Liberation Front Of Assam (Ulfa) along the the north eastern border of India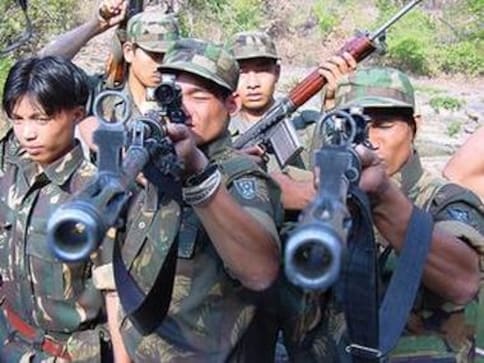 Is China launching a proxy war against India like Pakistan? This is a new question that has arisen after a leaked IB report stated that militant group United Liberation Front Of Assam (Ulfa) commander-in-chief, Paresh Barua, who is based in China, is planning to attack security forces along the north eastern border of India.
The report published in Asomiya Pratidin, the largest circulated regional daily in the North East, says that the United National Liberation Front of West South East Asia, a conglomerate of militant organisations, has informed the Pakistani intelligence agency ISI that it is going to attack Indian security forces from six points along the border.
The report also states that Ulfa is facing financial crunch, and is planning to kidnap two BJP MLAs, two IPS officers and four businessmen in Assam to meet its requirements.
It said that Ulfa has set a target of Rs 50 crores to be made via kidnappings and extortions.
All of this has raised questions on whether or not China is backing subversive attacks by terrorist groups in the north eastern frontier similar to what Pakistan has been doing in Kashmir.
As per the report Ulfa and Nationalist Socialist Council Of Nagaland — Khaplang (NSCN-K) may attack the Indian security forces along the Indo-Sino border in Arunachal Pradesh, whereas Ulfa, People's Liberation Army of Manipur (PLAM) and NSCN-K may carry subversive attacks along the India-Myanmar border in Manipur. The Ulfa, Garo National Liberation Army of Meghalaya (GNLAM) and National Democratic Front of Bodoland — S (NDFB-S) may attack the Indo-Bangla border in Meghalaya while Ulfa, NDFB(S) and Kamatapur Liberation Organisation (KLO) may attack security forces deployed in the Indo-Bangla and Indo-Bhutan border in Assam. The All Tripura Tiger Force and PLA may attack along the Indo-Bangla border in Tripura.
India's relationship with China has not been very different from that with Pakistan. And there have been allegations that the Communist country has been supporting terrorism in the North East for a long time.
GM Srivastava, an expert on terrorism in North East, told Firstpost that Paresh Barua, commander in chief, Ulfa received his arms training in China in the mid '80s. Barua, who was earlier based in Bangladesh, now moves between Yunnan Province of China and the thick forests of Myanmar. Indian agencies suspect that terrorist camps based in the forests in Kachin, Myanmar, get support from China especially since the Myanmar government has hardly any control over this region. On the other hand, Chinese agencies share a cosy relationship with Kachin based terrorist groups.
Last year nine terrorist groups in the North East formed a platform named United National Liberation Front of West South East Asia, and it is alleged that Chinese agencies had a role to play in the formation of the group.
India has a century old border dispute with China, like it has with Pakistan. China has been claiming that India has occupied 90,000 square kilometers of its territory, and sees Arunachal Pradesh as a part of South Tibet.
The Indo-Sino border dispute has been a concern for both the sides since 1914 when the Radcliffe line was drawn to define the frontiers.
China had border disputes with 20 other countries and most of them have been resolved through dialogues even though China ended up losing more than 50% of its claimed territory, but repeated talks between India and China have yielded no results.
The year 1962 saw the Indo-Sino war where Chinese troops entered the Indian territory as deep as Tezpur in Assam. However, experts say that similar incursions are less likely to take place in the near future given the fact that both countries are ridden with internal security issues.
And given China's compulsion to refrain from war imposed by Tibetan separatists, it is not unlikely to indulge in a shadow war with India as a strategic pressure tactic, and that too at a time when the Kashmir issue has placed both the nations in opposite poles.
While sources in the Ministry of Home Affairs admit that such IB report exists, sources in Border Security Force say that it has not received any input about possible subversive attacks by militant groups.
Explainers
Austra Hind 22 comes amid India's lingering border stand-off with China in Ladakh and tensions between Canberra and its fifth largest trading partner Beijing on the rise. As Australia and India continue to deepen economic bonds, experts call it a 'watershed moment' for the two countries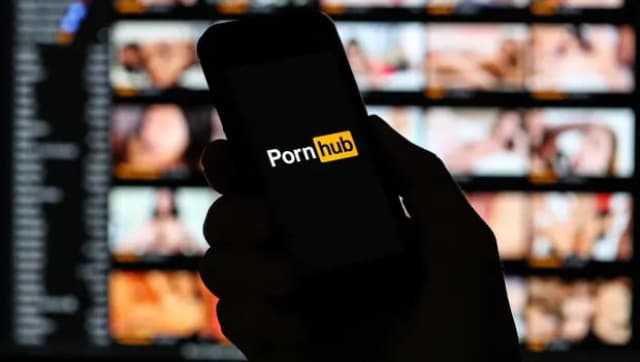 Explainers
News of a 10-year-old being raped and murdered, allegedly by a porn-addicted teenager, has raised the old demand of banning X-rated content online. But studies show countries which loosened porn restrictions witnessed a decrease in sex crimes and experts say porn may act a 'safety valve' for men
Explainers
Viktor Orban donned a scarf depicting 'Greater Hungary' – the historical Hungarian kingdom that contained almost all of what is today Slovakia and large parts of other neighbouring countries including Ukraine, Austria, Croatia, Serbia – to a soccer match on 20 November. Now they are seething