Iraqi leader says political crisis helps Islamic State attack | Reuters
BAGHDAD A political crisis in Iraq is hampering the fight against Islamic State, Prime Minister Haider al-Abadi said on Saturday after some of the bloodiest attacks on Baghdad this year. Abadi's government has been crippled for weeks since parties resisted a cabinet reshuffle aimed at fighting corruption
BAGHDAD A political crisis in Iraq is hampering the fight against Islamic State, Prime Minister Haider al-Abadi said on Saturday after some of the bloodiest attacks on Baghdad this year.
Abadi's government has been crippled for weeks since parties resisted a cabinet reshuffle aimed at fighting corruption. In a televised speech, he said a "climate of dispute" had given the militants space to operate in areas under nominal government control.
"The political conflict among politicians and their impact on the brave security forces permits acts of terrorism to occur," he said.
Hours earlier, an attack by Islamic State on a town near Baghdad killed five members of the security forces and wounded 13. On Wednesday, suicide bombers killed at least 80 people, the highest daily toll in the capital this year.
Seventeen soldiers died in blasts on Thursday in the western city of Ramadi and 16 people, mostly civilians, were killed north of Baghdad on Friday.
Saturday's attack in Amiriyat Falluja, just west of Baghdad, began around 4 a.m. (0100 GMT) when at least nine Islamic State militants, including four suicide attackers, infiltrated the town, police sources said.
The fighters took up positions in a disused residential complex and exchanged fire with army, police and Sunni tribal fighters charged with holding areas retaken from Islamic State.
A police colonel said the attack was aimed at distracting security forces from closing in on the nearby city of Falluja, which Iraqi forces have ringed for more than six months.
The police sources said all the assailants were killed in a battle lasting about three hours, but Mayor Shakir al-Essawi told Reuters that security forces were searching for one militant they suspected was still hiding out.
A separate explosion in southern Baghdad's farm district of Madain killed two people and wounded seven, police sources said.
Prime Minister Abadi dismissed claims that rival political parties were behind the violence and pinned the blame squarely on Islamic State, which has been pushed out of key cities in recent months but still controls large areas it seized in 2014.
"This enemy is like an epidemic: no matter how hard you fight it, one or two cases remain that may show up and cause injury. This is what is happening today."
(Additional reporting by Ahmed Rasheed; Writing by Stephen Kalin; Editing by Robin Pomeroy)
This story has not been edited by Firstpost staff and is generated by auto-feed.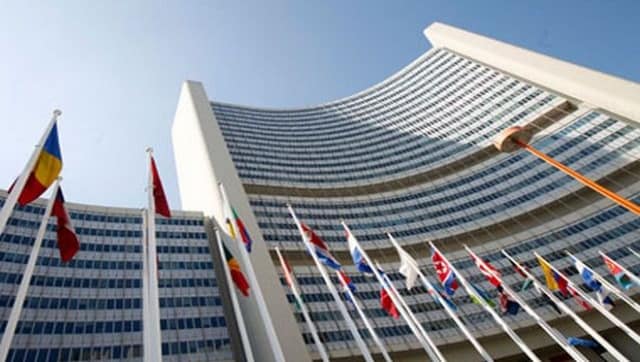 World
India will assume the rotating presidency of the UN Security Council on 1 August
News & Analysis
Google says that the Stable channel has been updated to 91.0.4472.164 for Windows, Mac and Linux which will roll out over the coming days/weeks.
India
As per the Jammu and Kashmir Police, approximately 5 kilograms of explosives have been recovered from the drone.