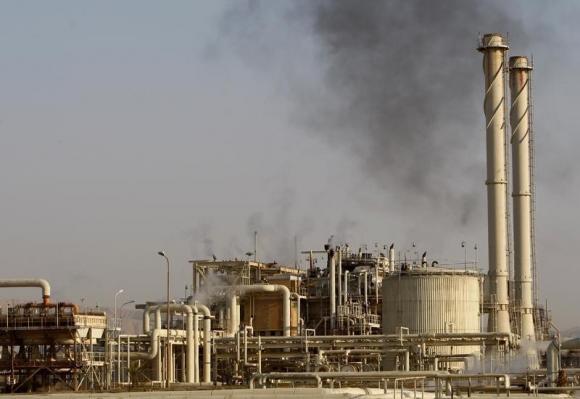 BAGHDAD (Reuters) - Iraqi security forces appeared close on Saturday to retaking the country's biggest refinery which was besieged by Islamic State militants hours after the top U.S. military officer arrived ahead of an expanded American mission.
General Martin Dempsey paid his first trip to Iraq since President Barack Obama, alarmed by Islamic State advances, ordered non-combatant American forces back into the country this summer.
Obama has authorised sending up to 1,500 more forces to Iraq, roughly doubling the planned presence as the United States boost its advisory mission and starts training Iraqi forces.
U.S. airstrikes have prevented further advances by Islamic State, which has declared a caliphate in parts of Iraq and Syria.
BATTLE FOR BAIJI
Islamic State fighters seized the city of Baiji and surrounded Iraq's biggest refinery nearby in June during a lightning campaign through northern Iraq.
An army colonel predicted government forces were within hours reasserting control after months of battles involving snipers, suicide bombers, trucks packed with explosives and helicopter gunships.
He said roadside bombs and booby-trapped houses stood in the way of troops pressing for control of the refinery.
It was not immediately possible to independently confirm his account. Any residents that are left are hard to contact.
While Islamic State recently failed to press its campaign in the north, it has faced little resistance in parts of Anbar Province, Iraq's Sunni Muslim heartland.
The group massacred hundreds of members of the Albu Nimr tribe about three weeks ago after weeks of clashes with them.
The Shi'ite-led government wants the Sunni tribes to back the country's armed forces. But mistrust runs deep.
The United States is expected to try and facilitate cooperation between both sides. That could form part of the discussions held during Dempsey's visit.
"I want to get a sense from our side about how our contribution is going," Dempsey, chairman of the U.S. military's Joint Chiefs of Staff, told Reuters shortly before landing in Baghdad.
"I want to hear from those actually doing the lifting that they've the resources they need and the proper guidance to use those resources."
Dempsey was due to meet U.S. officials overseeing the effort, as well as Iraqi officials.
The new authorisation from Obama gives the U.S. military the ability to deploy up to 3,100 troops.
(Writing by Michael Georgy, editing by Louise Heavens)
This story has not been edited by Firstpost staff and is generated by auto-feed.
Updated Date: Nov 15, 2014 20:30 PM