Iraq prime minister Haider al-Abadi dubs rights violations in Mosul as 'individual acts'
Iraq's prime minister Haider al-Abadi has called that human rights violations commited in Mosul by the Islamic State group as 'individual acts'.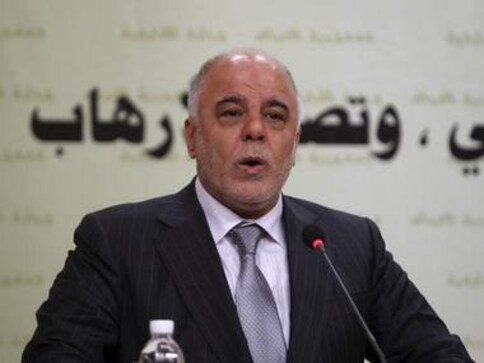 Baghdad: Iraq's prime minister has acknowledged that human rights violations were committed during the battle to retake the city of Mosul from the Islamic State group, but says they were "individual acts."
Haider al-Abadi told reporters during a press conference on Tuesday that those who behind such acts were either "ignorant" of the consequences or "had a deal with Daesh" with the intent "to defame us and the security forces." Daesh is the Arabic acronym for Islamic State.
He said such violations against the law and a person's dignity "are not acceptable" and pledged that his government will punish the perpetrators.
Shortly after declaring victory over Islamic State in Mosul, videos emerged on social media showing troops throwing captured Islamic State suspects off a high wall, then shooting their bodies below.