Iraq insurgency: Obama gives nod to fresh aid as crisis escalates
The meeting came soon after Obama told reporters that he is considering all options in Iraq as it has a stake in making sure that jihadists do not get a permanent foothold there and in Syria
Washington: US President Barack Obama has discussed with his national security team the current situation in Iraq, where Islamic militants have gained control of the country's second largest city Mosul.
"The President met today with his national security team to discuss the situation in Iraq," spokesperson of the National Security Council Caitlin Hayden said.
The meeting came soon after Obama told reporters that he is considering all option in Iraq as it has a stake in making sure that jihadists do not get a permanent foothold in that country and in Syria.
"It's going to need help from us and it's going to need more help from the international community," Obama told reporters during a joint media appearance with the Australian Prime Minister, Tony Abbott.
"So my team is working around the clock to identify how we can provide the most effective assistance to them. I don't rule out anything, because we do have a stake in making sure that these jihadists are not getting a permanent foothold in either Iraq or Syria, for that matter," Obama said.
Soon, thereafter, White House Press Secretary Jay Carney clarified that the assistance does not include troops on the ground.
"We are not contemplating ground troops. I want to be clear about that. The president was answering a question specifically about airstrikes, and he made clear that we are considering our options as part of the overall effort to support Iraq, and as part of the overall assistance that we provide and can provide Iraq in this fight," Carney told reporters in response to a question.
Earlier, US Vice President Joe Biden spoke with the Iraqi Prime Minister Nouri al-Maliki to express solidarity with Iraq in its fight against the Islamic State of Iraq and the Levant (ISIL), the White House said.
"The Prime Minister discussed Iraq's current security situation, and the Vice President made clear that the US is prepared to continue to intensify and accelerate security support and cooperation with Iraq, under the Strategic Framework Agreement, to confront the urgent and growing threat posed by ISIL," the White House said.
Jihadists from the Islamic State of Iraq and the Levant (ISIL) have made a huge push and swept a large part of predominantly Sunni Arab territory in northern and north-central Iraq.
Meanwhile, forces from Iraq's autonomous Kurdish region have taken control of Kirkuk. The US also said it is temporarily relocating its citizens in some parts due to security concerns.
"We can confirm that US citizens, under contract to the Government of Iraq, in support of the US Foreign Military Sales (FMS) program in Iraq, are being temporarily relocated by their companies due to security concerns in the area," State Department Spokesperson Jen Psaki said.
The status of the staffing at the US Embassy and Consulates has not changed, Psaki added.
The US today also announced an additional $12.8 million to international organisation partners working to meet the needs of internally displaced persons and conflict victims in Iraq.
This new assistance will provide immediate relief by supplying food, shelter, and medicine for Iraq's rapidly growing population of displaced people, Psaki said.
Meanwhile, the Obama Administration faced flak by Republican lawmakers over its Iraq policy with Senators John McCain and Lindsey Graham saying that the rapid advance of the Islamic State of Iraq and Syria (ISIS) was a wake-up call for the US.
"ISIS has conquered major cities in western and northern Iraq. It has released thousands of extremists from Iraqi prisons. It has stolen hundreds of millions of dollars from banks in Mosul. It has seized tons of military equipment, including US-provided equipment, from military bases and police stations. ISIS fighters now stand at the gates of Baghdad," they alleged.
"Given the past US sacrifices, it's devastating to see terrorist groups taking over large cities in Iraq and marching to Baghdad -- but not surprising," Congressman Ed Royce, Chairman of House Foreign Affairs Committee, said.
"For months, we've seen this al-Qaeda affiliate capture and hold areas in Syria and Iraq, while increasing its personnel, funding and weapons. Terrorist camps operated openly on Iraqi soil. It's baffling that for months the Obama Administration denied Iraq requests to target these al-Qaeda camps with drones," he said.
"Today an entire region is in flames. Terrorist groups are gaining strength, and Iraq's energy output, critical to world markets, is in jeopardy," Royce said while alleging that the Obama Administration doesn't seem much bothered by the chaos, which impacts US national security interests.
"When ISIS captured Fallujah earlier this year, that should have been a wake-up call to the Obama Administration. Yet its aid to the Iraqis has been unnecessarily limited," he said.
PTI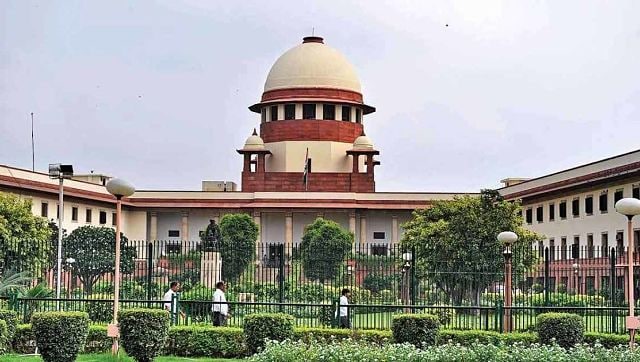 India
The court also said that FIR is not an "encyclopedia" that must disclose all the facts and details relating to the offence reported and that courts should not to go into the merits of the allegations when an investigation is in progress
Politics
Modi came down hard on the chief minister, accusing her of instigating people against central forces on election duty in the state
India
Anubha Shrivastava Sahai, lawyer and president of the India Wide Parents Association, on the risks of holding board exams, and possible alternatives