Iraq blast: Suicide attack kills 11 in Baghdad; Islamic State claims responsibility
Two suicide bombers blew themselves up at a market on Baghdad's outskirts, leaving 11 dead, a security official said, in an attack claimed by the IS
Baghdad: Two suicide bombers blew themselves up at a market on Baghdad's outskirts on Monday, leaving 11 people dead, a security official said, in an attack claimed by the Islamic State group.
"Five suicide bombers attacked a market and shops in the Nahrawan area" east of the Iraqi capital, a police captain told AFP.
"The police killed three of them but the other two blew themselves up" killing 11 civilians and wounding 31, he said.
He added that the blasts also wounded two security personnel in the district, 35 kilometres east of the Iraqi capital.
The Islamic State group claimed responsibility for the attack in a message on its Amaq propaganda channel.
Islamic State said the assault had targeted members of the Hashed al-Shaabi paramilitary alliance and claimed it had killed 35 people.
The mostly Shiite Hashed fighters are at the forefront of the battle against the Sunni jihadists.
Islamic State has suffered a string of military defeats in both Syria and Iraq, where in 2014 it proclaimed a "caliphate" after seizing territories the size of Italy.
Last week, it lost control of the last town it had held in Iraq.
Sports
With state financial support cut off by political infighting for most of the run-up to the Games and their locked-down foreign coaches unable to offer more than virtual advice, Iraq's small squad of Olympians got there almost entirely by their own efforts.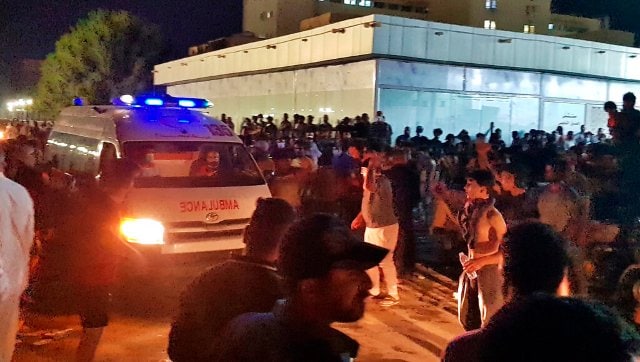 World
While some officials suggested the fire was caused by an electrical short circuit, a health official attributed the blaze to an oxygen cylinder explosion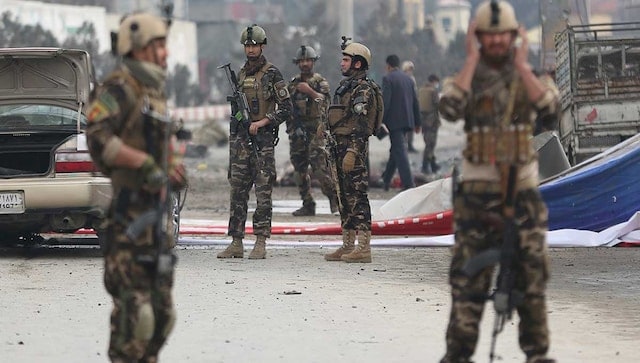 World
SCO also has had an Afghanistan Contact Group since 2005 and it is this panel's meeting that S Jaishankar will be attending in Tajikistan