Iraq blast: Nine killed, 11 injured in suicide bombing during army operation in Anbar province
A suicide bomber blew himself up in a town in western Iraq on Friday, killing at least eight civilians and a soldier
Habbaniyah, Iraq: A suicide bomber blew himself up in a town in western Iraq on Friday, killing at least eight civilians and a soldier, officers said.
He was one of a group of four suicide bombers who infiltrated a neighbourhood of Al-Baghdadi, a town on the Euphrates River in the restive western province of Anbar.
"Army forces were able to kill three suicide bombers after trapping them in a house in the Martyrs neighbourhood by detonating their belts with gunfire", a senior police officer said.
"The fourth managed to hide and later blow himself up in the midst of a group of civilians and soldiers", the officer said.
The police officer and Sharhabil al-Obeidi, a local district official, said eight civilians and a soldier were killed in the blast, while another 11 people were wounded.
Anbar is a sprawling desert province traversed by the Euphrates River and bordering Syria, Jordan and Saudi Arabia.
It has long been an insurgent stronghold, and Islamic State already controlled parts of it before it swept through Iraq in 2014 to take over around a third of the country.
Pro-government forces have since retaken most towns and cities in Anbar, but the jihadists still control areas near the Syrian border and have desert hideouts from which they harass federal forces.
Sports
With state financial support cut off by political infighting for most of the run-up to the Games and their locked-down foreign coaches unable to offer more than virtual advice, Iraq's small squad of Olympians got there almost entirely by their own efforts.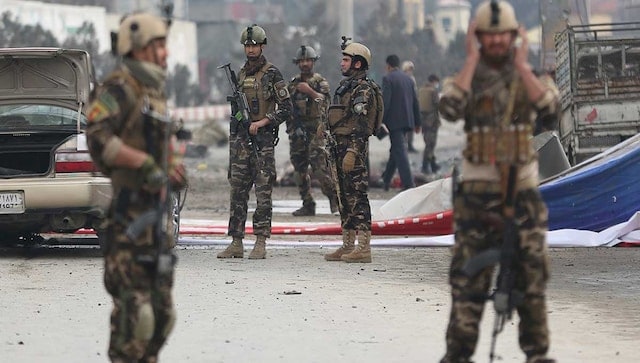 World
SCO also has had an Afghanistan Contact Group since 2005 and it is this panel's meeting that S Jaishankar will be attending in Tajikistan
World
The incident occurred in Dasu area of Upper Kohistan district of Khyber Pakhtunkhwa province where Chinese engineers and construction workers are helping Pakistan build a dam which is part of CPEC