Iran's uranium enrichment plan not in breach of 2015 nuclear agreement, clarifies EU
EU said that a 'first assessment' of Iran's plan to boost uranium enrichment capacity indicated that it did not breach commitments of the 2015 nuclear deal
Brussels: The European Union said on Wednesday that a "first assessment" indicated that Iran's announcement that it has launched a plan to boost uranium enrichment capacity did not breach its commitments under the beleaguered 2015 nuclear deal.
Iran has notified the International Atomic Energy Agency that it plans to open a centre for producing new centrifuges, the Islamic Republic's nuclear chief Ali Akbar Salehi said on Tuesday, drawing an angry response from arch-foe Israel.
The EU, which is working to save the 2015 agreement with Iran after the US pulled out, warned that the Iranian announcement would not help build confidence in the Iranian programme, but said it did not constitute a breach of the deal.
"Following a first assessment, the announced steps per se are not a violation of the JCPOA," Maja Kocijancic, spokeswoman for EU diplomatic chief Federica Mogherini, told AFP. The agreement is officially called the Joint Comprehensive Plan of Action (JCPOA).
"However, at this particularly critical juncture, they will not contribute to build confidence in the nature of the Iranian nuclear programme."
Salehi stressed that his announcement was just the start of the production process and did not mean Iran was about to start assembling centrifuges.
Under the 2015 nuclear agreement that Iran signed with the United States, China, Russia, Britain, France and Germany after years of difficult talks, Tehran can build and test parts for advanced centrifuges, but specific restrictions exist on what technology can be researched and in what quantity within the first decade of the deal.
European governments have been trying to salvage the nuclear deal since the US withdrew last month and said it would reimpose sanctions on foreign companies working in the Islamic Republic by November. The remaining parties have vowed to stay in the accord but many of their companies have already started to wind down Iranian operations.
A European source said that the Iranian enrichment announcement is being interpreted as a bid to step up the pressure on Brussels to deliver on these promises.
Find latest and upcoming tech gadgets online on Tech2 Gadgets. Get technology news, gadgets reviews & ratings. Popular gadgets including laptop, tablet and mobile specifications, features, prices, comparison.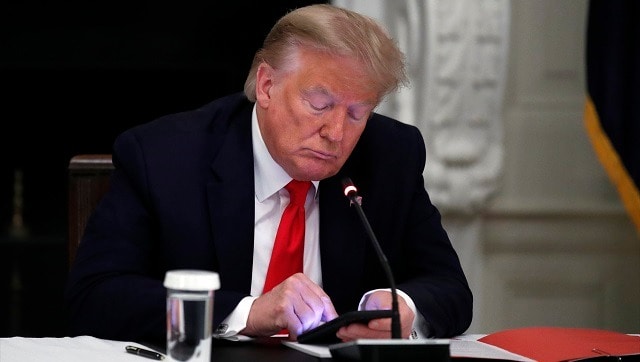 World
Trump kept out of sight in White House as impeachment proceedings played out at the US Capitol. There, the damage from last week's riots provided a reminder of the insurrection that Trump was accused of inciting
Sports
At the insistence of prosecutors, Magistrate Judge Michael E. Hegarty said Keller could not travel to Washington before 21 January.
World
Qatar's land border has been closed since 2017, when Saudi Arabia, Egypt, the UAE and Bahrain launched a blockade against the Gulf State owing to its support to Islamist extremist groups