Iran's president Hassan Rouhani attacks Donald Trump, says US has failed to undermine nuclear deal
Iran's president said the US had failed to undermine a nuclear deal between Tehran and major powers, and hailed the accord as a 'long-lasting victory' for Iran
Ankara: Iran's president said on Sunday the United States had failed to undermine a nuclear deal between Tehran and major powers, and hailed the accord as a "long-lasting victory" for Iran, state television reported.
US president Donald Trump on Friday delivered an ultimatum to European signatories of the deal to fix the "terrible flaws" of the agreement with Iran, or the United States would pull out.
"The American administration has failed to undermine the nuclear deal ... Trump, despite his repeated efforts, has failed to undermine the accord ... The deal is a long-lasting victory for Iran," President Hassan Rouhani said in a speech, broadcast live on state TV.
On Friday, Trump agreed to waive sanctions against Iran for the last time to give the United States and European allies a final chance to amend the pact.
Iran says the nuclear deal is not renegotiable and it will stick to the accord as long as the other signatories respect it but will "shred" the deal if Washington pulls out.
Under the deal, Iran agreed to curb its nuclear programme, in exchange for lifting of most sanctions.
Sports
The International Judo Federation imposed a four-year ban after the Court of Arbitration for Sport (CAS) ordered a disciplinary review last month which said a previous indefinite ban was not allowed.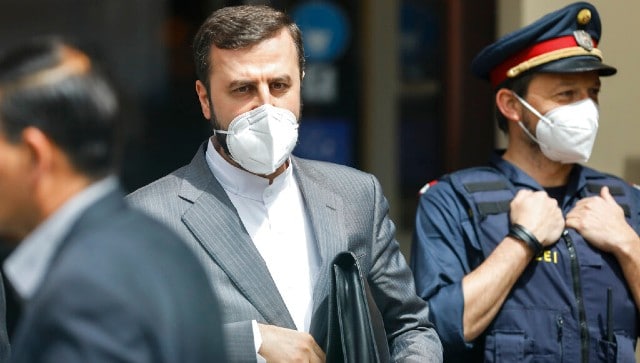 World
The aim of the talks is a return to full compliance with the 2015 accord, known as the JCPOA, which has been slowly disintegrating since the US under Donal Trump withdrew from it in 2018
Arts & Culture
The role of the Sackler family and their company, Purdue Pharma, in developing the prescription painkiller OxyContin is familiar territory. Gibney's film digs into the aftermath, including the push to get doctors to overprescribe the medication and the company's use of former government regulators to cripple serious oversight.