Iran's Ayatollah Ali Khamenei urges Muslims to stand up against US, Israel's 'villainy'
Iran's Supreme Leader Ayatollah Ali Khamenei on Sunday urged Muslims worldwide to take a stand against the US and Israel's 'villainy'
Tehran: Iran's Supreme Leader Ayatollah Ali Khamenei on Sunday urged Muslims worldwide to take a stand against the US and Israel's "villainy" during the imminent annual Haj ceremonies.
One of the topics related to the Islamic world is "the issue of Al-Quds (Jerusalem) and Aqsa Mosque, which is in focus,"  Xinhua news agency quoted Khamenei as saying.
He said the US interference in the affairs of Muslim countries and its creation of terrorist groups is another important reason for the Muslims to take stand against these countries during the Haj ceremonies to be held in late August in the holy city of Mecca in Saudi Arabia.
World
Jaishankar was responding to a question on inclusivity that is now being reflected in Indian democracy at a special book talk on "Modi@20: Dreams meet Delivery" organised by the IAAC in New York on Thursday
World
The demonstrations surrounding the death of Mahsa Amini — and the government crackdown emerging to stifle them — represent just the latest cycle of unrest to grip Iran since its 1979 Islamic Revolution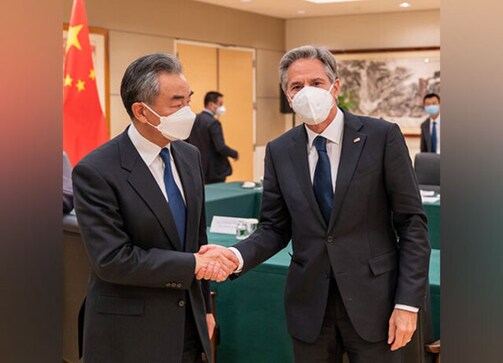 World
Secretary of State Antony Blinken emphasised that the United States is committed to maintaining peace and stability across the Taiwan Strait, consistent with its longstanding one-China policy