Iranian state-run news agency accuses Saudi hackers of hacking its Twitter account, planting false story
Al-Alam, a state-run Iranian news agency has accused hackers from Saudi Arabia of posting a false news story on their twitter account.
Al-Alam, a state-run Iranian news agency, has accused hackers from Saudi Arabia of posting a fabricated news story on their Twitter account, CNN has reported.
A tweet from Al-Alam's account claimed that Qatari emir Sheikh Tamim bin Hamad Al-Thani had asked Iranian president Hassan Rouhani to establish an Iranian military base in Qatar. The tweet did not link to any story on the Al-Alam website. According to CNN, the tweet could give further rise to tensions in the region where Qatar has been facing a blockade by Saudi Arabia and its allies.
Al-Alam posted a statement on its website which explained the situation. They also insisted that "Saudi news agencies and websites, though fully aware of the fact that Al-Alam's Twitter account has been hacked, publish these false news stories immediately, designating their collusion with the hackers."
They have also said their account has not been reinstated by Twitter despite numerous legal investigations.
This incident comes in the light of other reports of cyber-attacks in the region. A report in The Washington Post had said that the United Arab Emirates orchestrated the hacking of a Qatari government news site in May, planting a false story that was used as a pretext for the current crisis between Qatar and several Arab countries.
The Emirati embassy in Washington released a statement in response calling the report "false" and insisting that the UAE "had no role whatsoever" in the alleged hacking.
The report quotes unnamed US intelligence officials as saying that senior members of the Emirati government discussed the plan on 23 May. On the following day, a story appeared on the Qatari news agency's website quoting a speech by Qatar's emir, Sheikh Tamim Bin Hamad al-Thani, in which he allegedly praised Iran and said Qatar has a good relationship with Israel.
Similarly incendiary statements appeared on the news agency's Twitter feed.
The agency quickly claimed it was hacked and removed the article. But Saudi Arabia, the UAE, Bahrain and Egypt all blocked Qatari media and later severed diplomatic ties.
Qatar called the reported involvement of the United Arab Emirates in hacking its government news site in May "unfortunate" and a breach of agreements among the Gulf countries.
In May, Qatar-based broadcaster Al-Jazeera had said that it was under a wide scale cyber attack which had targeted "all systems".
"Al Jazeera Media Network under cyber attack on all systems, websites & social media platforms," it said on Twitter. The attack was also confirmed by a source at Al Jazeera, who said the broadcaster was attempting to repel the hack. "An attempt has been made, and we are trying to battle it," said the source.
With inputs from agencies
World
As per the preliminary report, Hyderabad bound EK-524 was rolling for take-off without ATC clearance
World
In early January, Houthis had seized a cargo ship carrying medical equipment off the Yemeni coast in the south Red Sea which was running under the UAE flag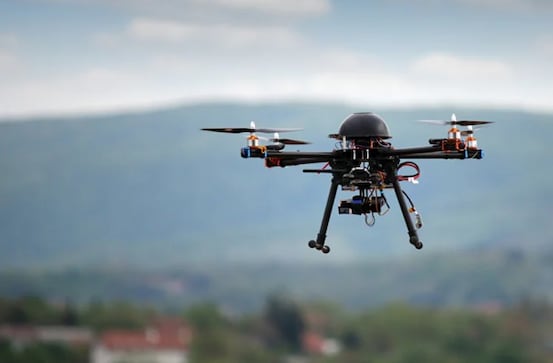 World
A suspected drone attack by Yemen's Houthi rebels targeting a key oil facility in Abu Dhabi killed three people and sparked a separate fire at Abu Dhabi's international airport on Monday, police said.