Iran won't ditch nuke dreams, but won't start a war either
US security officials offer a sober account of where Iran stands on the road to weaponisaton - and conclude that Iran is unlikely to want 'weapons at any price', and won't provoke a war over it.
New York: Iran has the scientific capabilities to eventually produce nuclear weapons and will respond if its nuclear sites are attacked, but is unlikely to initiate or intentionally provoke conflict, US intelligence officials said on Thursday.
It has been an incredibly fraught week with three bombing attacks targeting Israeli diplomats in two days, on Indian, Thai and Georgian soil. The price of a barrel of Brent crude  edged past $120 on Thursday on the back of Iranian sabre-rattling. Tensions are running especially high amid speculation that Israel may launch a preemptive strike to set back Iran's nuclear program. But despite all this, US intelligence officials gave a Senate panel a surprisingly calm assessment of ground realities.
"Iran can close the Strait of Hormuz at least temporarily, and may launch missiles against United States forces and our allies in the region if it is attacked," Lieutenant General Ronald Burgess, director of the Defense Intelligence Agency, told a Senate Armed Services Committee hearing on Thursday.
"Iran could also attempt to employ terrorist surrogates worldwide. However, the agency assesses Iran is unlikely to initiate or intentionally provoke a conflict," said Burgess.
The Strait of Hormuz is the biggest global chokepoint for seaborne oil trade: about 35 percent of the world's seaborne oil in 2011 passed through it.
Nuclear aspirations
The West suspects Iran's nuclear program is aimed at developing weapons, while Iran insists its atomic ambitions are peaceful. Director of National Intelligence James Clapper, who testified alongside Burgess on Thursday, assessed that to date Iran has not yet decided whether to build a nuclear weapon, though it was acquiring some of the expertise. He said he had doubts Iran would really take the political plunge to move forward with assembling a nuclear device.
"We believe that the decision would be made by the Supreme Leader himself and he would base that decision on a cost-benefit analysis," Clapper said. "I don't think he'd want a nuclear weapon at any price, so that I think plays to the value of sanctions."
"They are keeping themselves in a position to make that decision, but there are certain things they have not yet done and have not done for some time," added Clapper.
Burgess also jumped in by saying that even though Iran had not built a bomb yet it was nowhere near giving up its nuclear aspirations. "Iran today has the technical, scientific and industrial capability to eventually produce nuclear weapons," said Burgess. "While international pressure on Iran has increased, including through sanctions, we assess that Tehran is not close to agreeing to abandon its nuclear program."
Israel waiting and watching
When asked point-blank whether intelligence agencies believed Israel had made a decision to attack Iran, Burgess replied: "To the best of our knowledge, Israel has not decided to attack Iran."
While vowing no retreat from its atomic path, Iran is offering to resume talks over the country's nuclear program as soon as possible, according to a letter Iran's nuclear negotiator sent to the European Union.
"We voice our readiness for dialogue on a spectrum of various issues, which can provide ground for constructive and forward-looking cooperation," Iranian nuclear negotiator Saeed Jalili wrote in a letter to European Union foreign policy chief Catherine Ashton.
Israel believes Iran's desire for negotiations is a clever play for time to continue its nuclear development, while other countries feel it is a response to the pain that the regime is feeling over tough economic sanctions.
India's neutrality
Most analysts don't expect India's neutrality or its unwillingness to finger Iran to seriously disrupt the US-Indian relationship. But they do feel India should do more to talk the two sides down from a head-on confrontation, "to be a strong, independent voice for sanity in the region."
"This is the moment for India to take a strong lead," said foreign policy expert Lyn R Chamot. It's plain to see that the makeup of the permanent five no longer accurately reflects the global balance of power in the UN Security Council. Since India wants seat at the high table this is the time to demonstrate that it has the capacity to play a far larger strategic role."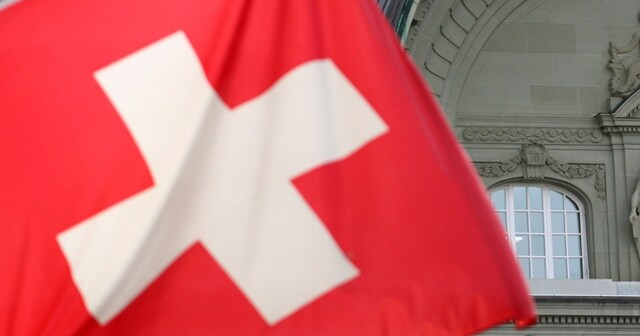 World
The Swiss foreign ministry ministry declined to identify the woman, but said diplomats had been in touch with local police
World
Jaffa, the historic port at the core of the greater Tel Aviv metropolis, is home to around 20,000 Arab residents, remnants of the Palestinian population that lived there before Israel's establishment in 1948. The district has undergone extensive gentrification in recent decades with government encouragement.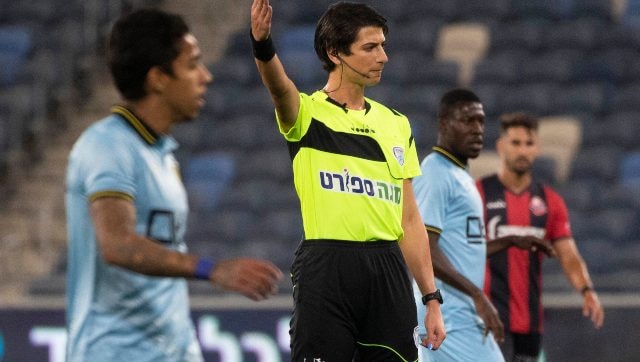 Sports
Sapir Berman follows in the footsteps of British football referee Lucy Clark, who came out as transgender in 2018.