Iran-US nuclear talks resume in Switzerland
Iranian and US diplomats resumed talks in Switzerland today, as the pace intensifies towards a complex deal on Tehran's nuclear programme.
Zurich: Iranian and US diplomats resumed talks in Switzerland today, as the pace intensifies towards a complex deal on Tehran's nuclear programme.
Two days of meetings between Iran's deputy foreign minister Abbas Araghchi and top US negotiator Wendy Sherman began today morning in Zurich.
EU political director Helga Schmid was also taking part in the meetings, a US spokesman told AFP.
The talks are taking place less than a week after Araghchi met with Sherman and representatives for five other global powers in Geneva in a bid to hammer out a comprehensive deal which would rein in Tehran's nuclear programme in exchange for relief from a tight network of sanctions.
US Secretary of State John Kerry, who met last week in Geneva and then again in Paris with his Iranian counterpart Mohammad Javad Zarif to discuss the nuclear negotiations, also returned to Switzerland today.
He was scheduled to attend the World Economic Forum in Davos, but it was unclear if he would meet Zarif again there to hold another round of talks.
Under an interim deal agreed in November 2013 by Tehran and the so-called P5+1 powers - Britain, China, France, Russia, the United States plus Germany - Iran has frozen its uranium enrichment in exchange for limited sanctions relief.
But two deadlines for a full accord cutting off Iran's possible pathway to an atomic bomb have been missed.
Among issues complicating negotiations are hardliners in Washington and Tehran who appear willing to torpedo the efforts.
The new Republican-controlled US Congress is considering a fresh sanctions bill, despite strong opposition from President Barack Obama, who has threatened to veto any such legislation.
If a sanctions bill does go through, some Iranian lawmakers have hinted they will push to resume unlimited uranium enrichment.
Top European diplomats yesterday appealed for US lawmakers to hold off on the threatened new sanctions, pleading for time to allow the nuclear talks to succeed.
"Introducing new hurdles at this critical stage of the negotiations, including through additional nuclear-related sanctions legislation on Iran, would jeopardise our efforts at a critical juncture," four European foreign policy chiefs warned in a joint op-ed in the Washington Post.
Their commentary echoed an appeal from Kerry, who on Wednesday warned that any new US sanctions could threaten the unity of the global powers negotiating with Iran.
"The United States acting unilaterally is not always the best path to take," he told reporters, cautioning that "this could all fall apart, including the sanctions regime. You lose the sanctions all together."
AFP
Find latest and upcoming tech gadgets online on Tech2 Gadgets. Get technology news, gadgets reviews & ratings. Popular gadgets including laptop, tablet and mobile specifications, features, prices, comparison.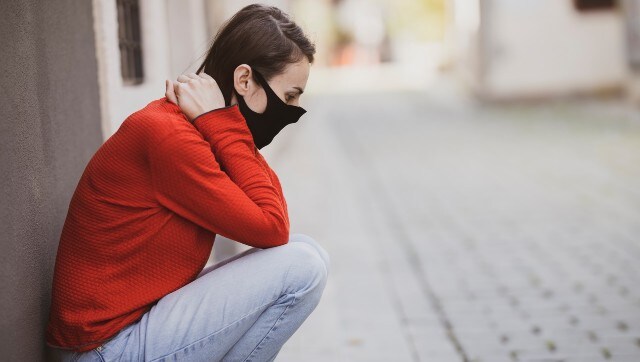 Health
Face masks are suggested to be one of the most effective ways to protect yourself from COVID-19 infection.
First Cricket News
After coming close to leading India to the ultimate glory in 2017, senior cricketer Mithali Raj is hopeful of tasting success in the 2021 ICC Women's World Cup and ending her career on a high.
Health
The theme for World Hepatitis Day 2020 is 'Hepatitis-free future' with the main focus is on preventing hepatitis B among mothers and newborns.