After Iran N-deal, a Modi trip to Tehran is overdue, but hard work lies ahead
With Iran now signing a deal to end its nuclear programme and global sanctions, Narendra Modi can now pursue deeper engagement with it. A Narendra Modi visit to Tehran is overdue
With a nuclear deal now finally concluded between Iran and the N5+1 (Britain, France, Russia, the United States, China and Germany), Narendra Modi's meeting with Hassan Rouhani on the eve of the BRICS and SCO summits a few days ago gains more significance than it might have earlier.
Global leaders, geopolitical analysts and businessmen are eager to read the tea leaves and find out how the early interactions between Rouhani and Modi will change ties between two aspiring regional powers. The fact, however, is that there are some very difficult days ahead for both countries. Both will require to burn a lot of their proverbial midnight oil to forge ahead.
Despite all the jet-setting Modi has been accused of, the Indian prime minister is yet to visit Iran. An invitation was extended to him in January at the Vibrant Gujarat Summit and it has been accepted, though the dates have not yet been decided. However, other Indian leaders and officials have made their way to Tehran in recent months. Most notably, Minister for Roads and Transport Nitin Gadkari visited Iran in May of this year and came back promising upgrades to the Iranian port of Chabahar that will be completed by December 2016. India had won the contract in 2003.
Additionally, Foreign Secretary S. Jaishankar visited Tehran in June and External Affairs Minister Sushma Swaraj was scheduled to make a trip towards the end of July for a meeting of the Non-Aligned Movement that has now been postponed by Venezuela until the first quarter of 2016. If Modi is to visit Iran this year, it will have to be between now and November when he is scheduled to visit Turkey for the G-20 meeting, Malaysia for the East Asia and Asean-India summits, and Israel and Singapore on state visits. Russia has been pencilled in for December.
While the world expects a commercial bonanza from Iran in terms of lower oil prices and lucrative contracts to modernise and develop the country's industrial infrastructure, India will most likely miss out on most of the party. However, its interest in Iran, now free from US pressure, is far deeper and lies in strategic initiatives more than commerce. In the post-sanctions era, Delhi hopes to see Tehran revive three or four projects of crucial bilateral importance that have languished in the doldrums for over a decade.
Security: Whenever Modi and Rouhani do meet, security will be high on their agenda. Ironically, India has had better relations with the Islamic Republic than with the Shah despite initial concerns over the outcome of the 1979 Iranian Revolution. Tehran has been critical of Islamabad's attempts to use fora like the Organisation of Islamic States to pass resolutions condemning India and, in the 1990s, the two countries cooperated with the Northern alliance to fight the Taliban in Afghanistan. The latest situation in Afghanistan, however, does not bode well for either.
The fledgling appearance of ISIS in Afghanistan is of great concern to its neighbours. In the 1990s, Iran and India supported the Northern Alliance against the Pakistani-backed Taliban. However, Tehran sees the emergent ISIS as a far greater threat and may now be lukewarm to India's concerns about their former enemy; India's policy on the Middle Eastern terrorist syndicate is as yet unclear. In February 2015, ISIS killed a Taliban leader in Logar province and in April, claimed credit for a suicide bombing in Jalalabad that killed 35.
US drone strikes have killed a few ISIS commanders in the country but the number of dissatisfied Taliban fighters heading over to the newcomers is steadily increasing, though the overall figures are still small. The ultimate nightmare scenario for both India and Iran would be if ISIS spilled over into Pakistan's toxic soup of terrorist safe havens. Both Tehran and Delhi need to develop a strategy that does not strengthen their old enemy, the Taliban, but also keeps ISIS out of the region. If US reports are to be believed, Iran has already made a few small shipments of arms and other supplies to the Taliban.
According to some analysts, ISIS has made an appearance in Afghanistan to stake a claim to a portion of the profits from the narcotics trade. US airstrikes against oil facilities in Iraq and Syria and the loss of important towns along the Turkish border have diminished their finances and ISIS hopes to find new economic pastures in Wilayat Khorasan - what they call their imaginary province in the Afghanistan-Pakistan border regions. If so, it could prove the task of eliminating them much harder as poppy traders have always been.
Economics: On a less dire front, much has been made of the potential for trade between India and Iran. Before US sanctions and pressure brought trade between the two countries to a trickle, it stood at approximately $15 billion per annum. There is no doubt that hydrocarbons will boost commerce between India and Iran quickly back to this level - India is already back to importing 370,000 barrels of Iranian crude per day - but questions remain on the emergence of a broader trading portfolio. Iran's most immediate needs are in the upgradation of its hydrocarbon infrastructure, its factories, and other high-tech goods that are available in Western rather than Indian markets.
Iran will also want to improve its transport, education, health, and cyber infrastructure, but with the prospect of the sanctions lifting, the Iranian have become tougher negotiators and have told several Indian delegations that they could acquire their needs from other sources at lower cost. One deal to be hit by Tehran's increasing confidence was a $233 million State Trading Corporation venture to supply Iran's railways with tracks; India was able to hold on to the deal, but after lowering its price by seven percent, and officials are still worried that further cuts may be demanded or the order split.
Iran has also withdrawn its offer to India to develop the Farzad B gas field since it was made in 2013. Free shipping as well as discounts on oil purchases have been cancelled. Part of the reason is that India is seen as low on delivery; in 2007, ONGC Videsh was bumped from the Yadavaran oil and gas field in favour of China's Sinopec despite a memorandum of understanding.
Tehran has also reduced its purchase of Indian rice after its frozen assets were released from Indian banks. Exports from India may still include iron, edible oils, meat, diesel, tractors, turbines, grains, computers, machinery, and medicines, but they will face stiffer competition from the international market than before.
Regional Infrastructure: While the stars do not seem too favourable for a renewed boom in India-Iran trade, the Islamic republic still sees India as a valuable partner. In a recent interview, Iran's ambassador to India, Gholamreza Ansari, expressed his country's interest in developing the International North-South Trade Corridor through his country. Indian goods would reach European, Central Asian, and Russian markets sooner and at lesser cost if this corridor were completed. As a country along the route, Iran would also piggyback its imports and exports on the same network; Chabahar will already have been upgraded from 2.5 million tonnes to handle 12.5 million tonnes per annum.
Coincidentally, Modi mentioned a similar proposal that linked Mumbai to St Petersburg in his discussions in Uzbekistan and Kazakhstan a couple of days ago. Such a project would be of immense economic as well as strategic value to India. It would bypass Pakistan and offer an alternative to China's One-Belt-One-Road project; extending the INSTC from Mumbai eastwards to Haiphong would alter trading patterns in the region.
Iran is still keen on building an undersea gas pipeline to India, another project dangling unresolved from the previous decade. With improvements in technology and less US pressure, this might be a project India takes up with alacrity. This pipeline would diversify India's hydrocarbon imports and certainly be more secure than the other project India has signed on to, the Turkmenistan-Afghanistan-Pakistan-India gas pipeline.
India also has the opportunity to develop a stronger naval presence in the Sea of Oman and the Arabian Sea. Iran is just as concerned as India about the safety of sea lanes in the area, its two major ports of Bandar Abbas and Chabahar both lying in those waters or adjacent to them. An expansion of the Indian Navy's role westwards would improve Delhi's grasp over the Indian Ocean region as well as dilute the effect of the Chinese presence in Pakistan's Gwadar.
Foreign Policy: Will India's ties with Iran not interfere with Delhi's relations with many of Tehran's foes such as Israel, the United States, and Saudi Arabia? Absolutely not. India's links to Iran are almost entirely commercial and overlap with US and Israeli interests where they are not - Afghanistan. Despite some literary affinity in the north, India does not share, to employ an overused expression in international affairs, a "strategic/special relationship" with Iran.
In all likelihood, American companies will have a greater presence in Tehran after the sanctions are lifted than will Indian companies.
For similar reasons, there is little reason for Saudi Arabia to be alarmed by India's ties to Iran - they are largely economic. South Block's long-held belief that friendly relations with Riyadh would temper Rawalpindi's misbehaviour has been proven wrong over the decades and has, therefore, diminished the Arab capital's importance to Delhi. Nonetheless, Saudi Arabia still hosts almost two million Indian workers who make considerable remittances back to India. Yet greater economic interaction with Tehran hardly constitutes antagonism towards Riyadh and is no more than what the Gulf country has extended towards Pakistan.
Despite outward appearances, Israel has a somewhat intimate relationship with India that will take a lot to disrupt. India is a large country and has many needs, both in volume and diversity; Israel is a useful partner in several areas of its security framework and economy that India will not jeopardise. Renewed links to Iran do not change the fundamentals of India's world view and should in no way concern Israel. Delhi's influence in Tehran and Jerusalem may be limited yet, but a voice without geopolitical baggage in both capitals cannot hurt either side.
Modi's upcoming visit to Israel has caused some flutter as has India's recent vote in the United Nations, which abstained from censuring Israel. This scaling down on rhetoric reflects a marginal course correction in India's policy towards the region, but ultimately, India has no skin in the game and is hardly a major player in the region to change the course of nations.
There is a lot on Modi's plate whenever he visits Tehran. Though the scope for any rapid expansion in direct trade remains uncertain, the potential to transform trade routes in the region and, with them, local economies lies latent, as does the hope that some stability (if not peace) will be brought to India's mountainous northern borderlands. This is certainly too ambitious an agenda for one Modi trip, but perhaps the first steps can now be taken.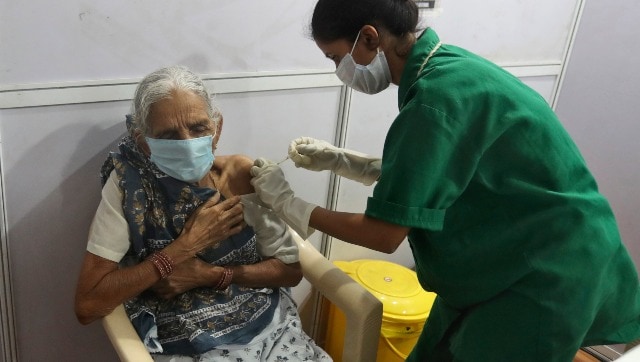 India
Well-planned vaccination drives, opening of vials only after the arrival of 10 beneficiaries, adequate training to healthcare workers to minimise wastage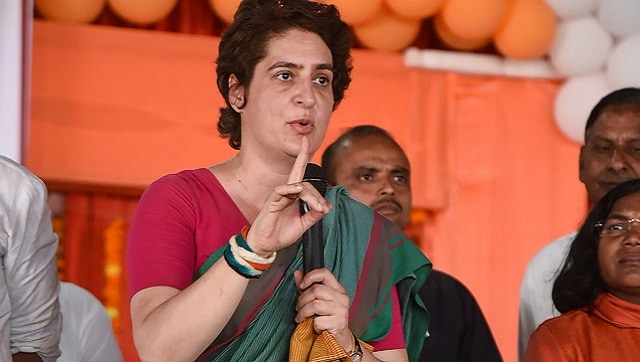 India
The Congress leader claimed that the BJP-led Centre's lack of foresight has compelled India to become an importer of vaccines and termed their vaccine strategy as "flawed and discriminatory"
India
The MEA said the leaders will deliberate on how the world can align climate action with inclusive and resilient economic development while respecting national circumstances