Iran imposes sanctions on nine US firms, individuals
The US Treasury Department on Wednesday announced new sanctions on Iranian defence officials, an Iranian entity and a China-based network that supplied missile-applicable items to a key Iranian defence entity
Tehran: The Iranian Foreign Ministry on Thursday imposed sanctions on nine US firms and individuals in retaliation for new sanctions on the Islamic republic over its missile programme.
The US Treasury Department on Wednesday announced new sanctions on Iranian defence officials, an Iranian entity and a China-based network that supplied missile-applicable items to a key Iranian defence entity, Efe News reported.
According to the ministry's statement, the sanctioned US companies and individuals, whose names are expected to be announced later, are accused of "direct or indirect cooperation with the Zionist regime in committing crimes against humanity in Palestine".
They also backed "terrorist acts carried out by this regime; participation and assistance in supporting Takfiri terrorism and repression of people in the region; and effective cooperation in acts against the national security of the Islamic Republic of Iran", the statement added.
The ministry denounced the measures taken by Washington as aimed to undermine the positive effects of the nuclear agreement signed in Vienna in July 2015 between Iran and the P5+1 nations (US, China, Russia, UK, France plus Germany).
On 13 January, the US imposed sanctions on 13 people and 12 entities in relation to Iran's ballistic missile programme.
Find latest and upcoming tech gadgets online on Tech2 Gadgets. Get technology news, gadgets reviews & ratings. Popular gadgets including laptop, tablet and mobile specifications, features, prices, comparison.
World
Two days after Fakhrizadeh died, Tehran demanded a halt to international inspections of Iranian nuclear sites while a top official hinted Iran should leave the global non-proliferation treaty
World
After years of being in the shadows, the image of Mohsen Fakhrizadeh suddenly was to be seen everywhere in Iranian media, as his widow spoke on state television and officials publicly demanded revenge on Israel for the scientist's slaying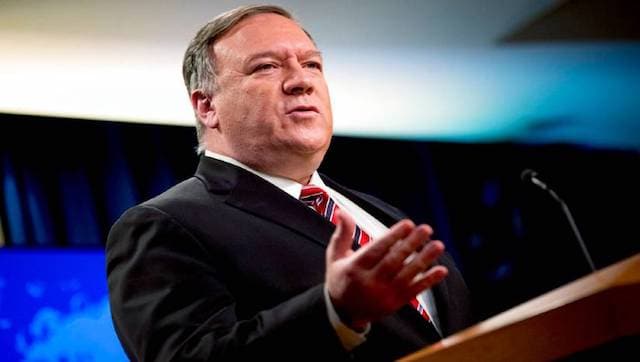 World
US secretary of state Mike Pompeo said that the the four firms, accused of transferring sensitive technology and items to Iran's missile programme, will be subject to restrictions on US government aid for two years