Iran commits new breach of fraying nuclear deal, expands enrichment-IAEA
By Francois Murphy VIENNA (Reuters) - Iran has committed another breach of its nuclear deal with major powers by enriching uranium with advanced centrifuges, a report by the U.N. nuclear watchdog policing that deal said on Thursday, further fraying the landmark accord.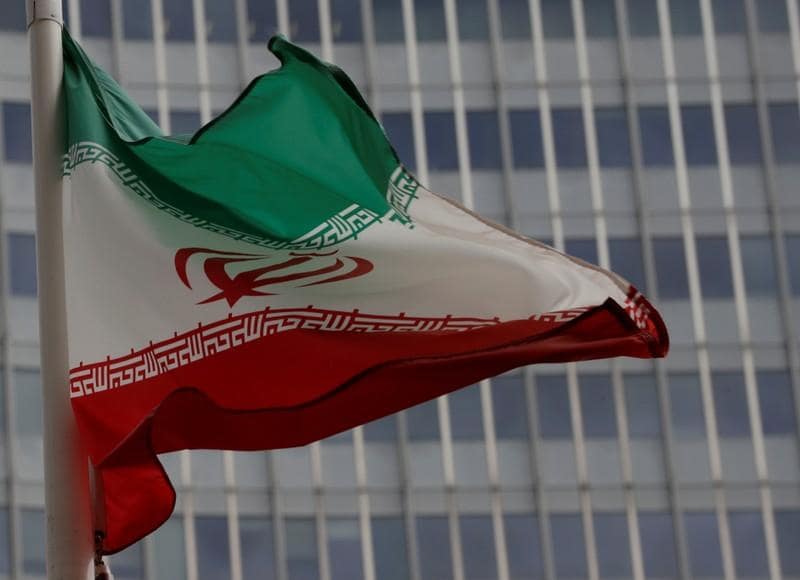 By Francois Murphy
VIENNA (Reuters) - Iran has committed another breach of its nuclear deal with major powers by enriching uranium with advanced centrifuges, a report by the U.N. nuclear watchdog policing that deal said on Thursday, further fraying the landmark accord.
Iran is breaching the restrictions of its deal with major powers step-by-step in response to U.S. sanctions imposed since Washington pulled out of the agreement in May of last year.
Washington has repeatedly said it is prepared to hold talks with Iran on a more far-reaching deal, arguing its crippling economic sanctions will force Iran to the negotiating table. Tehran, however, has ruled out talks until those sanctions are lifted, while continuing its incremental nuclear expansion.
"They are busy at the (Natanz enrichment) facility," one diplomat said in response to the International Atomic Energy Agency's (IAEA) report to member states on Thursday.
The deal only lets Iran accumulate enriched uranium with just over 5,000 of its first-generation IR-1 centrifuges at Natanz. It lets Iran use small numbers of more advanced models for research, without producing enriched uranium.
The deal also caps the amount of enriched uranium Iran can produce and the purity to which it can enrich it, both of which Tehran has already breached, but only incrementally rather than by ramping up the level and amount as quickly as it can.
"On 25 September 2019, the Agency verified that all of the (centrifuge) cascades already installed in R&D lines 2 and 3 ... were accumulating, or had been prepared to accumulate, enriched uranium," the IAEA report seen by Reuters said.
Those lines comprise relatively small cascades of up to 20 centrifuges. The report said Iran is still in the process of installing two previously announced 164-machine cascades of the IR-4 and IR-2m models, two cascades that were removed under the deal, which also lifted international sanctions against Tehran.
In its last update on Iran's nuclear activities this month, the IAEA said Tehran had begun installing more advanced centrifuges - models other than the IR-1 that are only supposed to be used for research - and was moving towards enriching uranium with them.
RATCHETING UP PRESSURE
Iran says it has enriched uranium only for civilian purposes, but the United States and IAEA believe it once had a nuclear weapons programme that it ended.
The deal was aimed at extending the time Iran would need to obtain enough fissile material for a bomb, if it sought one - something sometimes referred to as "breakout time" to about a year from 2-3 months.
Iran denies ever having sought to build a nuclear bomb.
While Iran's latest enrichment expansion does not make a big difference to that breakout time for now, it further complicates the prospects of saving the accord.
The remaining parties are committed to preserving the pact, though it is "increasingly difficult", European Union foreign policy chief Federica Mogherini told reporters after a meeting of the parties at the United Nations on Wednesday.
Direct U.S.-Iranian talks also appear less likely since the Sept. 14 attacks on Saudi oil facilities that Washington blames on Tehran despite its denials.
In the meantime, Iran's expansion of its enrichment with advanced centrifuges continues, according to the IAEA.
Iran informed the agency in a letter dated Sept. 25 that it is reconfiguring its enrichment set-up to add clusters of centrifuges, including a 164-machine cascade of IR-6s, the IAEA's report on Thursday said.
(Reporting by Francois Murphy; Editing by Chizu Nomiyama, William Maclean and Alex Richardson)
This story has not been edited by Firstpost staff and is generated by auto-feed.
Find latest and upcoming tech gadgets online on Tech2 Gadgets. Get technology news, gadgets reviews & ratings. Popular gadgets including laptop, tablet and mobile specifications, features, prices, comparison.
World
By Kate Holton LONDON (Reuters) - The post-Brexit woes facing Scotland's fishing industry deepened on Saturday as its biggest logistics provider, DFDS Scotland, said it would halt exports to the European Union through one of its main services until at least Wednesday. Previously the company had said it would take until Monday to resume its "groupage" export service - which allows exporters to ship multiple products in a single consignment - while it tries to fix IT issues, paperwork errors and a backlog of goods. DFDS's move represents another blow for Scottish fishermen who this week warned that their businesses could become unviable after Britain shifted to a less integrated trade deal with the EU at the turn of the year
World
VATICAN CITY (Reuters) - Pope Francis said on Saturday he planned to be vaccinated against COVID-19 as early as next week and urged everyone to get a shot, to protect not only their own lives but those of others.
World
By Rich McKay (Reuters) - A man photographed carrying off the Speaker's lectern during the Capitol Hill riots was arrested late Friday, while a top Democratic lawmaker on Saturday called on mobile carriers to preserve social media content related to the riots. Dozens of people have been charged following the storming of the Capitol on Wednesday, with the FBI asking the public for help identifying participants, given the proliferation of images of the riots on the internet.