Iran: At least 8 climbers dead, 7 missing after blizzard and avalanches hit mountains in northern Tehran
A member of the Red Crescent team said the rescue mission to recover the bodies of the climbers was complicated by 'bad weather and snow'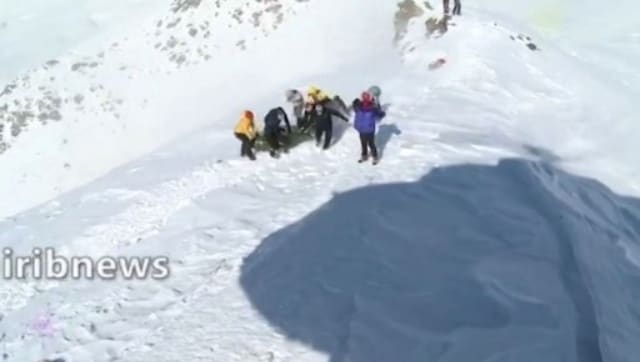 Tehran: Eight climbers have died and at least seven others are missing after a blizzard and avalanches hit the mountains north of Tehran, Iranian media reported on Saturday.
"The bodies of eight missing climbers have recovered in the mountains above Tehran thanks to the efforts of Red Crescent rescue teams and operations," said Iranian Red Crescent deputy head, Mohammad Baqer Mohammadi, according to the official IRNA news agency.
A group of mountaineers had gone missing on Friday due to avalanches and a blizzard in the mountains north of Tehran, IRNA reported. State TV reported seven climbers were missing.
It broadcast footage of a helicopter rescue operation on the Tochal and Kolakchal peaks of the Alborz mountain chain overlooking Tehran showing Red Crescent personnel carrying a body on a stretcher along a snowy mountainside.
A member of the Red Crescent team said the rescue mission was complicated by "bad weather and snow".
World
25 of the 47 members of the body voted in favour of the motion. China was among the six nations that voted against while India was among the 16 nations that abstained from voting
World
Outspoken Ghafouri was listed as a member of Iran's 2018 World Cup squad but was not named in the final lineup playing at this year's World Cup in Qatar
World
According to several social media posts, a large crowd of people participated in the burial ceremony of Salar Mujawar, who was shot and killed in the protests