International Men's Day 2021: From theme, history to significance, all you need to know
The International Men's Day was established by Dr Jerome Teelucksingh in the year 1999.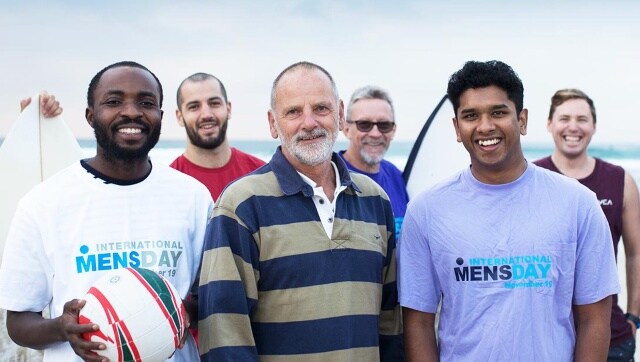 Every year on 19 November, International Men's Day (IMD) is observed and celebrated across the world. It is a day to spread awareness about men's wellbeing and their contribution to households and society at large.
Along with honouring the positive contribution, the IMD also promotes constructive role models to spread awareness about men's health and fitness.
History:
The International Men's Day was established by Dr Jerome Teelucksingh in the year 1999. To honour his father's birthday, Teelucksingh selected 19 November as IMD. Through this day, he wanted to encourage people to convey issues that affect boys and men.
When the day was initially established, IMD received massive support in its early years in the Caribbean. Due to its persistent connectivity and invitations sent to people in other countries, International Men's Day has gained a foothold in the international arena so far.
Theme:
This year the theme for International Men's Day is "Better relations between men and women." There are some major objectives behind celebrating this day. International Men's Day is marked to focus on the health and well-being of men, to promote and encourage positive male role models and to celebrate the positive contributions of men towards society. The day is also marked to focus on discrimination against men and to promote gender equality by creating a better and safer place for everyone.
Significance:
According to World Health Organization (WHO), suicide is the top cause of death among men under the age of 45. The statement is true as many countries including the United Kingdom, the United States, Australia, and Russia face the same.
According to news reports, International Men's Day is not intended to compete with International Women's Day, but to allow boys as well as men to live a life of principles, character, values and also to encourage men to start opening up to communicate.
Arts & Culture
Now the world knows how to Naatu. RRR's catchy number 'Naatu Naatu' created history at the Oscars as it became the first song from an Indian film to win the Best Original Song award. 'The Elephant Whisperers' won Best Documentary Short Subject. We take a look at other defining moments from India
World
The exchange came as negotiations proceed towards a global accord aimed at helping prevent and swiftly respond to future pandemics, with a final text expected to go to a vote among WHO member states in May 2024
World
The trend for nurses and other staff to leave parts of Africa or Southeast Asia for better opportunities in wealthier countries in the Middle East or Europe was already under way before the pandemic but has accelerated since.