International Firefighters' Day 2021: History and significance of occasion honouring contributing of firefighting experts
On this day, several communities and organisations across the world come together and raise awareness about the dangers that firefighters face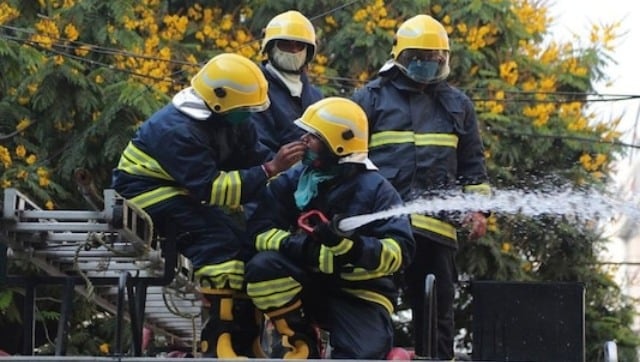 The International Firefighters' Day is celebrated on 4 May every year. The day is observed to honour the work and sacrifice made by firefighting experts. This special day is marked to pay respect to those professionals who have lost their lives in the line of duty.
As a day to remember and celebrate, people wear a symbolic red and blue ribbon badge to raise awareness about the danger firefighters face. This gesture by people is to express their gratitude for the firefighters.
History and significance
The International Firefighters' Day was established following a tragic incident that took place in Australia's Linton Town. The sad incident happened on 2 December, 1998, where five firemen were killed while trying to douse a wildfire.
The five firefighters were identified as; Garry Vredeveldt, Chris Evans, Stuart Davidson, Jason Thomas, and Matthew Armstrong. They were part of a strike team and were rushed in to attend an SOS call. The men, who moved in with equipment, were caught in when a sudden strong raging fire engulfed the firefighting vehicle. Sadly, all of them died battling the fire.
Post this tragic incident, a letter was sent out to all countries to honour firefighters and others who lost their lives while on duty, on 4 January, 1999.
However, 4 May was chosen as it is also celebrated as Saint Florian's Day all over the world. St Florian was the first commander of a firefighting squad in the Roman era. He too lost his life while on duty.
On this day, several communities and organisations across the world come together and raise awareness about the dangers that firefighters face.
World
Six European Union nations have sent firefighting teams and equipment to France as it battles a spate of wildfires, including a fierce blaze in the parched southwest that has forced thousands to evacuate
World
Flames enveloped a third tank that firefighters had tried to cool as they struggle to fight the massive blaze in the western province of Matanza that began just days after the government announced scheduled blackouts for the capital of Havana
World
The blaze began Friday night when lightning struck a storage tank during a thunder storm, and the fire spread to a second tank early Saturday, triggering a series of explosions