Intense fighting traps Yemenis in Taiz, bodies in streets - ICRC | Reuters
GENEVA Civilians in the southwestern Yemeni city of Taiz are trapped by intense fighting, with dead bodies lying in the streets and 200 people wounded in the past three days, the International Committee of the Red Cross (ICRC) said on Tuesday.Houthi fighters and government forces backed by a Saudi-led military coalition are battling for control of Taiz, the country's third largest city with an estimated pre-war population of 300,000.'Sniper fire and indiscriminate shelling has trapped civilians. Dead bodies are in the streets and people are unable to attend to their most basic needs. The situation is desperate,' Alexandre Faite, head of the ICRC in Yemen, said in a statement.Some 200 people have been wounded over the past 72 hours, the aid agency said
GENEVA Civilians in the southwestern Yemeni city of Taiz are trapped by intense fighting, with dead bodies lying in the streets and 200 people wounded in the past three days, the International Committee of the Red Cross (ICRC) said on Tuesday.Houthi fighters and government forces backed by a Saudi-led military coalition are battling for control of Taiz, the country's third largest city with an estimated pre-war population of 300,000."Sniper fire and indiscriminate shelling has trapped civilians. Dead bodies are in the streets and people are unable to attend to their most basic needs. The situation is desperate," Alexandre Faite, head of the ICRC in Yemen, said in a statement.Some 200 people have been wounded over the past 72 hours, the aid agency said. "Many patients are suffering from blast injuries. Many have had to have limbs amputated," it said.
The coalition has been fighting Houthis and forces loyal to former president Ali Abdullah Saleh, who hold much of the north of Yemen including the capital Sanaa, since March 2015 to try to restore the internationally recognised President Abd-Rabbu Mansour Hadi to power.
A unilaterally declared two-day ceasefire after nearly two years of war expired at midday (0900 GMT) on Monday, a spokesman for the coalition told al-Arabiya television, with each side blaming the other for violations.The ICRC called on all warring sides to spare civilians and to protect schools, hospitals and residential neighbourhoods.
(Reporting by Stephanie Nebehay)
This story has not been edited by Firstpost staff and is generated by auto-feed.
India
The killings have spread panic among non-local labourers, at the time when most of them would work in apple orchards and as construction workers in the Valley
India
Merchandise imports stood at $56.39 billion in September, an increase of 84.77 percent compared to the year-ago period.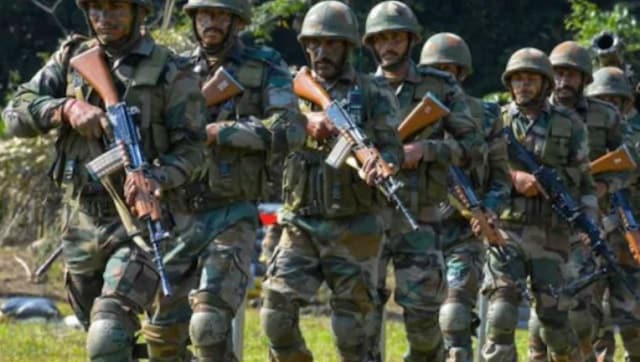 India
There is nothing in the situation that India has not faced before and overcome with resolve and Pakistan's desperation will soon convert into more frustration