Infrastructure finance war: Donald Trump rolls out foreign aid bill to counter China; Beijing contacts India for joint projects
US officials are worried that countries have been falling victim to what they call China's 'debt trap' diplomacy, giving up control of major assets.
With the United States and China locked in a trade war, US president Donald Trump is attempting to counter China's influence and its use of financing to advance its interests by signing a bill which created a new foreign aid agency.
The Better Utilisation of Investments Leading to Development (BUILD) Act was passed as part of a bill to reauthorise the Federal Aviation Administration. The measure creates a new agency, the US International Development Finance Cooperation, that consolidates the Overseas Private Investment Corp (OPIC) and other government development organisations.
Those institutions lend money for projects such as energy, ports and water infrastructure in developing countries. Backers of the bill, according to Reuters, have argued that OPIC needed to be modernised and US lending in general made more efficient to keep up with China's increasing investment throughout the world.
US officials are worried that countries have been falling victim to what they call China's "debt trap" diplomacy, giving up control of major assets such as ports or roadways when they fund infrastructure projects with Chinese loans that they cannot pay back.
This, along with the tariffs imposed on China by the Trump administration, is an attempt by Washington to prevent Beijing's economic and political dominance, according to The New York Times.
China has been promoting an ambitious Belt and Road initiative since 2013, as President Xi Jinping expands trade corridors along a modern-day Silk Road linking Asia, Europe and Africa, pumping credit into building roads, railways and ports in a trillion-dollar infrastructure initiative.
The Centre for Global Development has estimated that of the 68 countries currently hosting BRI-funded projects, 23 countries are at risk of debt distress, and in eight of those countries, future BRI-related financing raises serious concerns about sovereign debt sustainability.
Scott Morris, a senior fellow at the Center for Global Development, told Foreign Policy that rather than just criticising China's use of development finance, the Trump administration decided to support the legislation that gives countries an alternative to seeking funding from China.
US vice-president Mike Pence had also accused China of using "debt diplomacy" to expand its influence. "Today, that country is offering hundreds of billions of dollars in infrastructure loans to governments from Asia to Africa to Europe to even Latin America. Yet the terms of those loans are opaque at best, and the benefits flow overwhelmingly to Beijing," he added.
Pence also called the new development finance push a way of "giving foreign nations a just and transparent alternative to China's debt-trap diplomacy".
China looks to deepen ties with India
China, meanwhile, is seeking to deepen ties with India in the wake of its trade war with the US. The Chinese embassy said India and China need to deepen cooperation to fight trade protectionism in the wake of the unilateral approach being adopted by the US on trade-related disputes.
It said practising unilateral trade protectionism in the name of "national security" and "fair trade" will not only affect China's economic development, but also undermine the external environment of India and hinder India's booming economy.
India and China have also launched a programme to train Afghan diplomats and China's Ambassador to India Luo Zhaohui said it would likely be followed by joint programmes in other fields to help war-torn Afghanistan.
Within Afghanistan, India and the China have been on opposite sides with China relying on its old ally Pakistan as it seeks to stabilise Afghanistan by various means, including brokering talks to end the Taliban insurgency.
India, on the other hand, has invested billions of dollars in economic projects and training of military officers to strengthen the Afghan government in its fight against the Taliban.
China's ambassador to India said the joint training of 10 Afghan diplomats at the Indian Foreign Service Institute was the first step in China-India-Afghanistan cooperation that was agreed at a summit between President Xi and Prime Minister Narendra Modi this year.
Beijing has also reached out to New Delhi to create joint projects in south Asia, according to The Economic Times. Chinese ambassador suggested that China-India Plus cooperation should be extended from Afghanistan to other countries such as Nepal, Bhutan, Maldives, Iran and Myanmar, the report added.
With inputs from agencies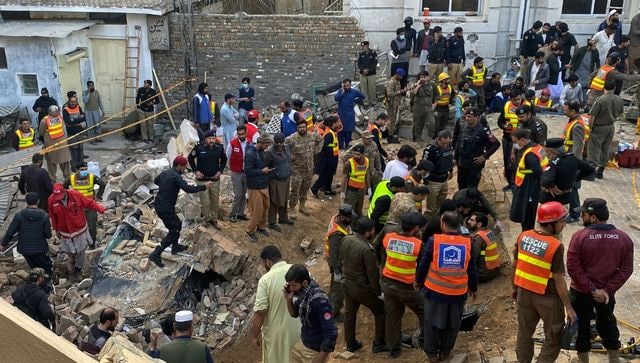 World
Over 30 people died and 150 were wounded, mostly police officers, as a Pakistani Taliban suicide bomber blew himself up in a crowded mosque in Peshawar. The attack on security forces by the Tehreek-e-Taliban Pakistan militants have increased since the group ended the ceasefire last November
Explainers
Created in 1987, the major non-NATO ally designation is a symbol of a country's close relationship with the US. Pakistan, which received this designation under the Bush administration, enjoys several perks under this status including access to excess US defence supplies and eligibility for loans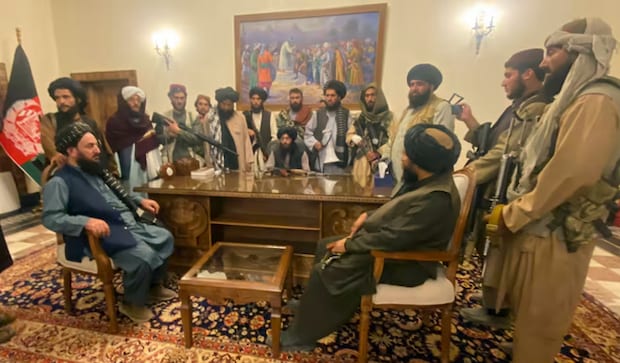 Politics
China's move to provide weapons to the Afghan Taliban threatens to undermine peace and geopolitical stability in the region amid an unstable economic and security situation in Pakistan and chronic violence in Afghanistan