Indonesia moves radical Islamist to high-security prison near Jakarta | Reuters
JAKARTA Indonesian authorities moved inmate Abu Bakar Ba'asyir, the radical cleric and alleged mastermind of the Bali bombings, to a high security prison near Jakarta on Saturday, a government official said, amid security concerns. Ba'asyir, the spiritual leader of the Islamist group Jemaah Islamiah (JI) and its offshoots, was jailed for 15 years in 2011 following years of efforts to obtain a long sentence for the preacher seen as inciting hatred in his speeches. [reut.rs/1qNBwvC] Authorities have raised concerns about the cleric's continuing influence in radical networks
JAKARTA Indonesian authorities moved inmate Abu Bakar Ba'asyir, the radical cleric and alleged mastermind of the Bali bombings, to a high security prison near Jakarta on Saturday, a government official said, amid security concerns.
Ba'asyir, the spiritual leader of the Islamist group Jemaah Islamiah (JI) and its offshoots, was jailed for 15 years in 2011 following years of efforts to obtain a long sentence for the preacher seen as inciting hatred in his speeches. [reut.rs/1qNBwvC]
Authorities have raised concerns about the cleric's continuing influence in radical networks.
Ba'asyir was moved "according to schedule" to the Gunung Sindur maximum security prison in Bogor from the Nusakambangan prison in Central Java, Agus Barnas, a spokesman for the coordinating ministry of security affairs, told Reuters by text message.
The transfer is an indication the govt is taking more seriously the management of prisons - a breeding ground for militants - after January's Jakarta attackers were found to have been influenced by prominent inmates.
The gun and suicide attack in Jakarta in January highlighted concerns that in Indonesia's prison system staff shortages, overcrowding and corruption have allowed extremists to mingle and disseminate sermons by email, Facebook and telephone.
"In the past, this rule was not enforced," Barnas said, adding that previously Ba'asyir had "freely spread radical teachings, through sermons or by cellphone."
Ba'asyir, 77, was also moved to be closer to a hospital because of his old age, he said.
A lawyer for Ba'asyir, Achmad Michdan, protested over the move which he said had been carried out without forewarning.
"Suddenly on Saturday morning we got news there had already been a transfer," Michdan said.
(Reporting by Agustinus Beo Dacosta; Writing by Fergus Jensen; Editing by Eric Meijer)
This story has not been edited by Firstpost staff and is generated by auto-feed.
News & Analysis
Here's a look at how countries have gone about getting big tech to pay up for news content.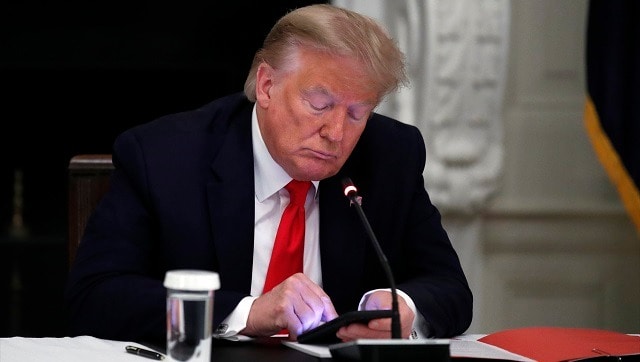 World
"At the end of this period, we will look to experts to assess whether the risk to public safety has receded," Nick Clegg, Facebook's vice president of global affairs, wrote in a blog post
News & Analysis
WhatsApp messaging will now allow users to send several types of messages, including allowing businesses to send alerts for product restock.