Indonesia may take the long road to recovery after two tsunamis, raging forest fires and an airline crash in 2018
The tsunami on Sunda Strait is the second deadly tsunami in Indonesia that is already hit by an air crash, forest fires and floods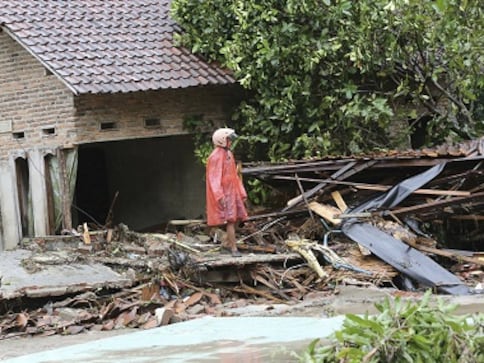 Thousands of Indonesian residents on the coastal towns of Sumatra and Java were caught unawares on Saturday night as giant waves crashed into houses, sweeping away cars, uprooting trees and killing over 280 people. The disaster struck without warning and the tsunami was likely caused by undersea landslides from the Anak Krakatau volcanic eruption on the Sunda Strait. This is the second deadly tsunami in this country that was already hit by an air crash, forest fires and floods. Saturday's incident comes less than three months after nearly 2,000 people were killed in a strong earthquake on the central island of Sulawesi. It also throws light on the vulnerability of Indonesian archipelago and the need to strengthen the nation's tsunami early warning system.
Archipelago's peculiar location
Indonesia is located at the meeting point of three major continental plates -- the Pacific, Eurasian and the Indo-Australian plates, as well as the smaller Philippine plate. The nation sits on top of a tectonically complex region along the 'Pacific Ring of Fire' – a horseshoe-shaped volatile region of earthquakes and volcanic activity encircling the Pacific ocean. The archipelago's equatorial location also subjects the country to a variety of extreme weather conditions.
Disaster-prone year
Early this year, in February, hundreds of acres of forests were razed in the Riau province in Sumatra, with the state officially declaring a disaster alert.
More than 100 people had died when an earthquake hit the Lombok island near Bali in August. The tourist island was already hit by tremors 6.4 magnitude in July, 2018 that killed 29 July.
In the same month, 31 people had died when a ferry travelling from Sulawesi to Selayar island sank. Coincidentally, this incident took place the same day that officials had called off the search for 164 people who were presumed drowned on 18 June when a ferry sank in a deep volcanic crater on Sumatra island.
The Sulawesi tsunami in September also caused huge damage to the people in Palu, a highly populated city. The 7.5 magnitude earthquake turned large parts of the town to a rubble and there were about 170 aftershocks which hampered rescue operations. The official death toll is more than 2,000.
Before the country could recover from Sulawesi tsunami, a Lion Air Boeing 737 plunged into the sea on 28 October, minutes after taking off, killing all 189 people on board the aircraft. Delhi native Bhavye Suneja was the captain of this ill-fated plane that was enroute from Jakarta to Pangkal Pinang.
The tsunami on Saturday on the Sunda Strait seems to be the final blow to its residents during the Christmas weekend. Sutopo Purwo Nugroho, head spokesman of the country's natural disaster agency, took to Twitter and said Indonesia has no early warning system for landslides or volcanic eruptions. "The current early warning system is for earthquake activity. Indonesia must build an early warning system for tsunamis that are generated by underwater landslides & volcanic eruptions…[Landslides] triggered the 1992 Maumere tsunami and the Palu 2018 tsunami," he wrote.
"Anak Krakatau has been erupting since June 2018 until now," said Sutopo Purwo Nugroho, head spokesman he said. "Yesterday's eruption was not the biggest. The October-November 2018 period had a larger eruption," Nugroho added.
He also said Indonesia's tsunami buoy network had "not been operational since 2012".
World
Some 600 people have been reported injured when the tsunami in Indonesia hit 9.27 pm Saturday, the Disaster Management Agency said. At least 20 others are unaccounted for.
World
This latest incident came just over a week after a Lion Air plane crashed into the Java Sea on 29 October, killing everyone on board.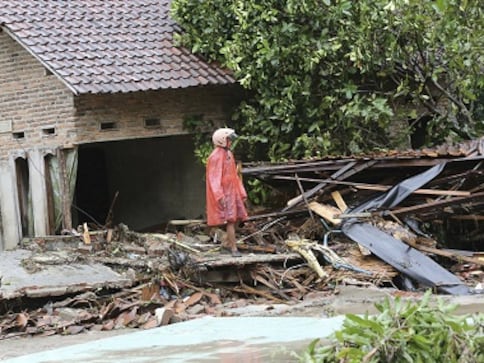 World
Indonesia's disaster agency spokesman Sutopo Purwo Nugroho gave an updated toll late Monday. He said, "Some 1,459 people were injured with another 128 missing."