Indonesia Lion Air flight crash: More body parts of 189 passengers found; cause of crash still not ascertained
The National Search and Rescue Agency said that 10 intact bodies, as well as body parts, have been recovered. Search teams filled ten body bags with limbs and other human remains, Muhammad Syaugi, chief of the Indonesian national search and rescue agency told Metro TV, saying they will be taken to Jakarta for identification and DNA testing.
An Indonesian Lion Air aircraft with 189 passengers and crew plunged into the Java sea on Monday. The search teams on Tuesday recovered more remains at the site of the crashed jet, as National Search and Rescue Agency (BASARNAS) all but ruled out finding any survivors.
The Boeing-737 MAX, which went into service just months ago, crashed into the sea moments after it had asked to return to Jakarta on Monday. Flight JT 610 sped up as it suddenly lost altitude and then vanished from radar 12 minutes after take-off, with authorities saying witnesses saw the jet plunge into the water.
Two minutes after takeoff, Indian-born Captain Bhavye Suneja reported a flight control problem and requested permission to rise to 5,000 feet from 1,700 feet, according to the National Transportation Safety Committee (NTSC), though its cause is still baffling.
Indonesia's NTSC said there were 178 adult passengers, one child, two infants, two pilots and six cabin crew on board the flight. Among them were the jet's captain, 20 Indonesian finance ministry employees and Andrea Manfredi, an Italian former professional cyclist.
Some 40 divers are part of about 150 personnel at the scene, authorities said, with wreckage from the jet some 30 to 40 metres deep in the water. High-tech equipment was deployed to find its data recorders as reports emerged of problems on the jet's previous flight that had terrified passengers.
BASARNAS worked through the night, sending 24 body bags to identification experts. The remains of a baby were among those found, according to national deputy police chief Ari Dono Sukmanto.
Another 14 bags filled with debris have also been collected. Shoes, items of clothing and a wallet are among the items found. "We hope we can see the plane's main body — everything on the surface of the water has been collected," BASARNAS chief Muhammad Syaugi said. Aircraft debris and personal belongings from ID cards to clothing and bags found scattered in seas northeast of Jakarta are being spread out on tarps at a port in North Jakarta.
"We are prioritising finding the main wreckage of the jet using five warships equipped with sonar to detect metal underwater," said Yusuf Latif, spokesman of the Indonesian search and rescue agency.
Both the cockpit voice recorder and the flight data recorder — which could be key pieces of evidence to ascertain the cause — are still missing.
Syaugi said he's certain it won't take long to locate the hull of the aircraft and its black box due to the relatively shallow 25 to 30 meter (100 to 115 foot) depths of the waters it plunged into.
Earlier, video footage apparently filmed at the scene of the crash showed a slick of fuel on the surface of the water and pictures showed what appeared to be an emergency slide and bits of wreckage bearing Lion Air's logo.
New aircraft
Lion Air said the jet had only gone into service in August. The pilot and co-pilot had more than 11,000 hours of flying time between them and had undergone recent medical checkups and drug testing, it added.
On Monday, Lion Air acknowledged the jet had an unspecified technical issue fixed in Bali before it was flown back to Jakarta, calling it "normal procedure". "It's really a mystery what could have happened," said Greg Waldron, Asia managing editor of industry publication Flightglobal.
A technical logbook detailed an "unreliable" airspeed reading instrument on the Bali-Jakarta flight on Sunday and different altitude readings on the captain and first officer's instruments, according to BBC.
Copies of several Lion Air technical documents have been circulating on social media, but they could not be immediately confirmed as authentic. The company did not return phones calls seeking comment.
Boeing suspended the release of the 737 MAX just days before its first commercial delivery last year due to an engine issue, according to airline safety and product review site airlineratings.com. It said the engines were a product of a joint venture between US-based General Electric and France's Safran Aircraft Engines.
Lion Air, Indonesia's biggest budget airline which has been engaged in huge expansion, announced earlier this year it was buying 50 Boeing 737 MAX 10 jets for $6.24 billion.
Fake news, safety woes
A string of fake news has been circulating in the aftermath of the crash, including one that falsely claims to show a baby who survived and a video purportedly showing panicked passengers just before the deadly accident.
Indonesia's disaster agency spokesman Sutopo Purwo Nugroho has knocked down both claims.
Indonesia's air travel industry is booming, with the number of domestic passengers growing significantly over the past decade, but it has acquired a reputation for poor regulation and its airlines had previously been banned from US and European airspace.
Lion has been involved in a number of incidents including a fatal 2004 crash and a collision between two Lion Air planes at Jakarta's Soekarno-Hatta airport.
The crash of the Boeing 737 Max 8 is the latest in a series of tragedies that have struck Indonesia this year, including earthquakes and a tsunami that killed several thousand people. The jet crash could be the country's deadliest aviation accident since 234 people died when an Airbus A-300B4 operated by national carrier Garuda crashed in 1997.
With inputs from agencies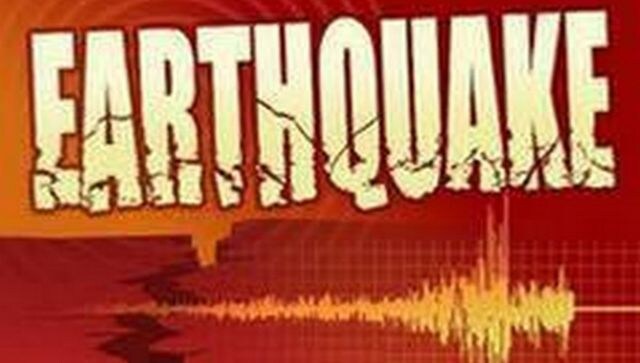 World
No casualties have been reported so far.Earthquake has hit 162 km northwest of Tobelo,a town and a district on the eastern Indonesian island of Halmahera
World
Indonesian Foreign Minister Retno Marsudi said Jakarta proposed an implementation plan to ASEAN members for the 'five-point consensus' agreed with the junta in April 2021 that called for an end to violence and dialogue between the military and rebels
Badminton
World No. 12 Sen squandered an opening-game advantage to go down 21-15, 10-21, 13-21 to home favourite Christie, ranked third, in a 62-minute men's singles match.