Indonesia earthquake-tsunami toll reaches 1,944; search ops to continue till 11 Oct, govt to declare areas in Palu 'mass graves'
The death toll from the twin disaster on Sulawesi island that erased whole suburbs in Palu has reached 1,944.
Palu: Nearly 2,000 bodies have been recovered from Indonesia's disaster-ravaged Palu city, an official said Monday, as the search for victims ended at a hotel destroyed in the powerful earthquake and tsunami.
The death toll from the twin disaster on Sulawesi island that erased whole suburbs in Palu has reached 1,944, said local military spokesman M Thohir. "That number is expected to rise, because we have not received orders to halt the search for bodies," Thohir, who is also a member of the government's official Palu quake task force, told AFP.
Authorities have said as many as 5,000 are believed missing in two hard-hit areas since the 28 September disaster — indicating far more may have perished than the current toll. Hopes of finding anyone alive have faded and the search for survivors amid the wreckage has turned to gathering and accounting for the dead.
The disaster agency said the official search for the unaccounted would continue until 11 October at which point they would be listed as missing, presumed dead. But rescuers called off the search on Monday at Hotel Roa-Roa, which was reduced to a tangled mess of twisted rebar and smashed concrete by the force of the quake.
The hotel emerged as an early focus of efforts to extract survivors, with seven people pulled alive from its mangled ruins in the immediate aftermath. But nobody else was saved as the days passed, and optimism faded as corpses surfaced from the wreckage.
"The SAR (search and rescue) operation at Hotel Roa-Roa has ended, because we have searched the entire hotel and have not found any more victims," Bambang Suryo, SAR field director in Palu, told AFP.
Agus Haryono, another SAR official at the scene who confirmed the search was off, said 27 bodies were recovered from the hotel including three pulled from the debris on Sunday. Among the confirmed dead were five paragliders in Palu for a competition, including an Asian Games athlete and a South Korean, the only known foreign victim in the disaster.
Authorities believed the 80-room hotel was near capacity when the district was ravaged by a 7.5 magnitude quake and tsunami and estimated 50 to 60 people could be trapped inside.
Mass graves
Rescuers have struggled to extract bodies from the wreckage of Palu, a job made worse as mud hardens and bodies decompose in the tropical heat. The government has said some flattened areas will be declared as mass graves, and left untouched.
Balaroa resident Sarjono agreed with sealing off the obliterated neighbourhood where vast numbers of bodies are believed trapped beneath the ruins. "But only if they help us relocate elsewhere. If they don't, where will we live?" the 50-year-old told AFP near the debris of his former home.
Gopal, whose aunt and uncle were missing in Balaroa, picked through wreckage knowing just days were left to find his loved ones. "Even if they (search teams) stop looking, we will still try to find them ourselves," said the 40-year-old who, like many Indonesians, goes by one name. "When we can no longer do it ourselves, we leave it to Allah."
Excavators and rescuers combed Balaroa on Monday, where a massive government housing complex was all but swallowed up by the disaster. Officials say as many as 5,000 people were feared buried at Balaroa and Petobo, another decimated community.
Petobo, a cluster of villages, was subsumed when vibrations from the 7.5-magnitude quake turned soil to quicksand — a process known as liquefaction. Relief efforts have escalated to assist 2,00,000 people in desperate need. Food and clean water remain in short supply, and many are dependent entirely on handouts to survive. Helicopters have been running supply drops to more isolated communities outside Palu, where the full extent of the damage is still not entirely clear.
The Red Cross said Monday it had treated more than 1,800 people at clinics and administered first aid to a similar number in the immediate disaster zone. Indonesia sits along the world's most tectonically active region, and its 260 million people are vulnerable to earthquakes, tsunamis and volcanic eruptions.
Subscribe to Moneycontrol Pro at ₹499 for the first year. Use code PRO499. Limited period offer. *T&C apply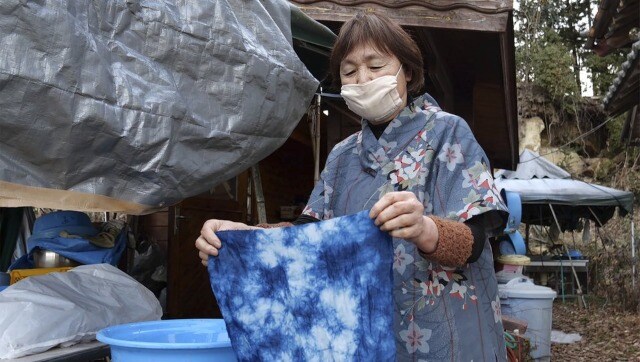 World
For one of these farmers, growing and dyeing indigo has become a tool for fighting unfounded rumours that products from Fukushima are still contaminated.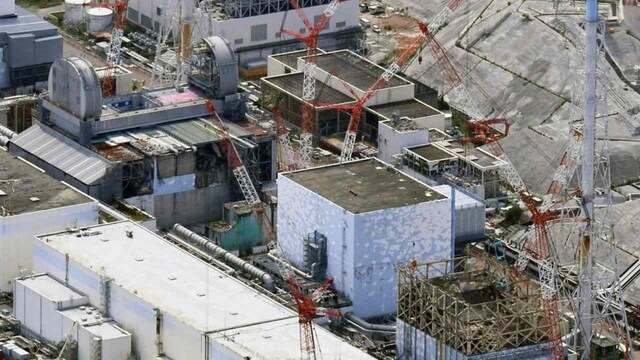 World
Officials acknowledged that multiple seismometers had failed several months ago, and hadn't been repaired since.
science
There was a drop in water levels in the Unit 1 and 3 reactors indicating that the existing damage to their primary containment chambers was worsened.