Indo-US strategic relationship: Why the balance is not in India's favour
India may be 'falling in place' from the US angle but from the Indian perspective, there are many concerns that remain unaddressed.
US Secretary of Defence Ashton Carter's visit to India coincided with the statement by Vice Admiral Joseph P Aucoin, Commander, US Seventh Fleet, that the US will look at keeping the sea lanes of communication open and also keep a check on North Korea.
"The best and the brightest are being shifted to this part of the world. Almost 60 percent of our submarines are in the Indo-Asia-Pacific region. Within the next couple of years, 60 percent of our surface ships will be here too …. North Korea is a threat. Our number one concern is to protect Japan, South Korea and our country," Aucoin said.
He added that F35-B stealth aircraft will be deployed on USS Wasp next January and that platform will be replaced by the USS America, America's newest amphibian vessel, indicating US really means shifting to the Pacific.
Ashton Carter, who has visited India many times and in his previous avatar as Under Secretary of Defence for Acquisition, Technology and Logistics, had kick started the Defence Technology and Trade Initiative (DTTI) jointly with India in 2012. His visit in June 2015 resulted in both countries signing the new Framework for the India-US Defence Relationship, which Carter described as setting the US and India on a path to increase broad, complex and strategic cooperation to help safeguard security and stability across the region. India and the US share the vision for peace, stability and prosperity in the Asia-Pacific region, as outlined in the Joint Strategic Vision that President Barack Obama and Prime Minister Narendra Modi released in January 2015. Carter's recent visit marked the fourth meeting between him and Defence Minister Manohar Parrikar within a year.
The US has been pressing India past decade to sign the Logistics Support Agreement (LSA) as part of military cooperation, in addition to the Communication Inter-operability and Security Memorandum of Agreement (CISMOA) on transfer of technology, and the Basic Exchange and Cooperation Agreement (BECA) for sharing geospatial intelligence - mapping data and imagery. This was perhaps the crux of what then President George W Bush meant by saying, "India must fall in place." The most important development during the recent visit of Ashton Carter therefore is India agreeing in principle to sign the LSA, albeit Parrikar described it as Logistics Exchange Memorandum of Agreement (LEMO) which will be signed in "coming months". As per Ministry of Defence sources, LEMO will be tailored to Indian needs though its nuances have not been elaborated and no date decided when it would be signed.
While reviewing the progress of DTTI and commending on-going discussions by the Jet Engine Technology Joint Working Group (JETJWG) and the Joint Working Group on Aircraft Carrier Technology Cooperation (JWGACTC), Parrikar and Carter agreed to initiate two new DTTI pathfinder projects on Digital Helmet Mounted Displays and the Joint Biological Tactical Detection System. They agreed to work towards greater cooperation in fields of cutting-edge defence technologies, including deepening consultations on aircraft carrier design and operations, and jet engine technology. They noted the understanding reached to conclude an information exchange annex (IEA) to enhance data and information sharing specific to aircraft carriers.
Both sides agreed to: expand collaboration under the DTTI; explore new opportunities to deepen cooperation in maritime security and Maritime Domain Awareness including the desire to expeditiously conclude a "white shipping" technical arrangement to improve data sharing on commercial shipping traffic; enhance military-to-military relations including discussions on submarine safety and anti-submarine warfare. The two countries also agreed to knowledge partnership in the field of defence and commitment to work together and with other nations to ensure the security and stability at regional and international level.
Both sides reaffirmed the importance of safeguarding maritime security and ensuring freedom of navigation and over flight throughout the region, including in the South China Sea, vowing support for a rules-based order and regional security architecture conducive to peace and prosperity in the Asia-Pacific and Indian Ocean. Parrikar and Carter welcomed finalisation of four government-to-government project agreements in the area of science and technology cooperation: Atmospheric Sciences for High Energy Lasers, Cognitive Tools for Target Detection, Small Intelligent Unmanned Aerial Systems, and Blast and Blunt Traumatic Brain Injury.
India may be 'falling in place' from the US angle but from the Indian perspective, there are many concerns that remain unaddressed. Carter talked of the US Rebalance to Asia and the Pacific and India's 'Act East' policy coinciding in the Indo-Pacific region. But in all parleys with the US including this one, while there is mention of Indo-Pacific, the US emphasis remains primarily on SCS and North Korea while India's strategic concerns especially along her western and north-western flank are grossly neglected. On the contrary, the US continues to strengthen the Pakistani military both militarily and financially, ignoring the proxy war that the Pakistani military is waging on India and Afghanistan, in addition to sustained genocide on the populations of Balochistan and Gilgit-Baltistan. Merely saying that US too is affected by terrorism emanating from Pakistan and that perpetrators of the Pathankot air base terrorist attack must be brought to book is lip service, as has been done by US officials in the past.
Additionally, over the past half decade, US think tanks have been working hard building perceptions about an Indo-Pak nuclear war and vehemently proposing India should reduce its engagement with Afghanistan, even as he US encourages Pakistani forays into Afghanistan under cover of the preposterous premise that Pakistan will bring the Taliban into the peace process. Should the US not be addressing these strategic concerns of India? Why should India not be interested in the stability of Afghanistan? During a talk at a think tank in New Delhi, a senior US diplomat mentioned that India does not have very many friends. But can this cliché to be used to make India sacrifice its strategic interests?
As for the nuclear threat, whether through terrorism, tactical or strategic, there is no denying that the China-Pakistan-North Korea axis is the most dangerous in the world. Thomas Reed, former US Air Force Secretary writes in his book The Nuclear Express: A Political History of the Bomb and its Proliferation that China had intentionally proliferated nuclear technology to risky regimes, particularly Pakistan. Reed told US News that China under Deng Xiaoping, decided to proliferate nuclear technology to communists and radical Muslims in the third world based on the strategy that if west started getting nuked by Muslim terrorists or another communist country without Chinese fingerprints, it would be good for China. This is how Pakistan and North Korea were transformed into China's nuclear talons. So, why talk of only North Korea or China-North Korea, not China-Pakistan-North Korea being the Devil's own?
The US made Pakistan join GWOT under threat of otherwise "being bombed into stone age". Pakistan was nuclear then too. There is no reason why the US cannot force Pakistan stop exporting terror. More significantly, 60 percent of US Navy is being redeployed to Asia-pacific since China's aggressive expansion to effectively control SCS is linked to her eventual aim to advance SSBNs from SCS to Pacific Ocean. But, what about the US rebalance also focusing on China racing through Pakistan to Gwadar, homing on to the Arabian Sea, Straits of Hormuz and the Indian Ocean? Is this not equally important strategically, if not more?
Coming to the DTTI, post 9/11 Robert Blackwill, then US Ambassador to India had declared that as far as US cooperation with India goes, sky is the limit but nothing much happened in the field of equipment and technology transfer. Even the equipment sought through FMS has still not fetched up totally. So the proof of the pudding lies in its eating. If the US really wants to help India militarily, the domains of cyber, space and electromagnetic too need to be equally addressed, optimizing artificial intelligence and miniaturization. On the India side, MoD needs to go all out to ensure that technology sought is absorbed speedily. The issue of DPP 2016 after months of deliberations without benchmarks for choosing strategic partners, without qualifying whether wholly-owned subsidiaries of foreign companies qualify as Indian Offset Partners (IOPs), without notifying detailed offset guidelines, and chapter containing the revised standard contract document as well as various annexure and appendices still not released, all indicate a haphazard approach.
On balance, without addressing the above concerns, the India-US Defence Relationship will remain incomplete.
The author is veteran Special Forces of Indian Army.
Sports
Danielson and Cole choosing AEW over WWE gives professional wrestling fans a signal which way the wind is blowing at the moment: firmly in one direction
India
The country sees itself as the net provider of security in the region who has also been the first to respond in times of need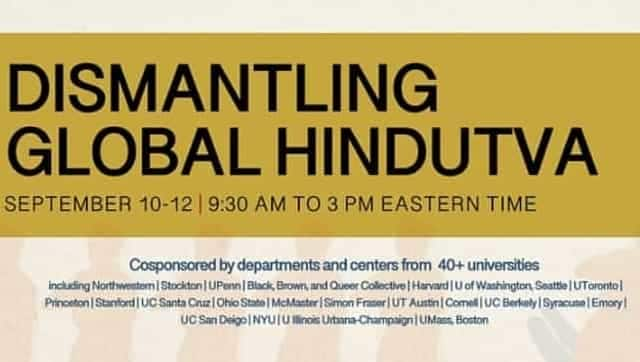 India
The Hindu dharma represents the world's most ancient continuously practised, indigenous spiritual and philosophical tradition