India's schizophrenic vote on Gaza: Why we made a mistake
India's vote on the Gazan human rights violations is a case of head and heart being torn in different directions. But our vote against Israel is not finally a sign of hard-headed calculations.
The Indian government's seemingly schizophrenic attitude to the Israeli pounding of Gaza is a classic case of the head and the heart being seriously misaligned. In its heart, the BJP-led NDA would like to be with Israel and feels an emotional connect with that beleaguered, but militarily powerful, Jewish state; the head, however, dictates that India's economic interests - oil, Indians working in the Gulf - also need to be protected. Then there is the need to mollify the Muslim minority in India, whose sentiments are the exact opposite of the Modi government's – i.e., against Israel.
This may be an oversimplification, but sometimes simple explanations work best. This is the only explanation that tells us why a government that opposed a resolution favouring the Gazans in our own parliament went ahead and voted for a resolution that was heavily loaded against Israel at the UN Human Rights Council in Geneva yesterday (23 July). The title of the discussion itself was one-sided: "Human rights situation in the occupied Palestinian territory, including East Jerusalem." It didn't talk much about the missiles fired into Israel by Hamas terrorists.
The resolution saw only the US voting against it, with the normally vociferous European human rights lobby preferring to abstain. The logical thing for India to have done was abstain, especially since this would not have been an isolationist position. But we went with our old established foreign policy position of backing the Palestinians.
In a sense, it would appear that India has voted with its head, but this would be a misreading for we merely did a balancing act. We didn't use our heads fully and if we continue along this path, it would be a serious mistake. At the base level, the Modi government has miffed its core voter base in India without gaining any brownie points with the "secular" constituency or, for that matter, with the Arab world. Beyond supplying us with oil at market prices – which we can get anyway - the Arab world has almost never stood by India on any issue important to us. Moreover, there is no logic in siding with a terrorist organisation like Hamas. It will rebound on us.
The only logical explanation for the vote - and this is mere speculation - could be the hostage situation in Iraq, where ISIS jihadis hold 39 of our own people in captivity. Voting against the resolution could have hardened attitudes on the Arab side, which may be helping India get its people back home safe.
Whatever the short-term benefits of voting against Israel, the long-term consequences are going to be negative. While there is no doubt that there are human rights issues are involved, the UNHCR vote was purely political in nature. It had more brutal human rights violators backing it than genuine human rights defenders.
For example, the resolution was moved by Pakistan and the entire Muslim world, apart from Russia and China. Do these countries have even a nodding acquaintance with human rights? Countries with more concern for such rights actually abstained. Among them: UK, France, Germany, Japan, Italy and South Korea.
What we have actually done is give a psychological boost to the terrorists of Hamas, who have been firing rockets towards Israel and building tunnels to send jihadis across to murder and kill. According to this ABC News report, so far 66 shafts leading to 23 tunnels that stretch from Gaza to Israel have been discovered, and this is what Israel is determined to destroy. The picture of one such tunnel in the ABC News story will tell you the Gazans are upto no good.
It stands to reason that no country will allow tunnels reaching into its territory to be built, especially when the purpose of building those tunnels is not benign. The Gazan situation is not unlike what jihadi groups, aided and abetted by the Pakistani army, have been doing along the border in Jammu and Kashmir. India discovered at least one such tunnel reaching from across the border and into Indian territory – obviously to give jihadis an easy route to India.
India's national interests lie with those who are fighting terror, not those who are aiding them. This means we need more long-term cooperation with the US, Israel, Russia and Europe and not the Arabs – who are currently ambivalent about terrorism, and are often fanning it covertly.
Moreover, we should not confuse so-called solidarity among Islamic countries with something real. The Muslim world is deeply divided all over, between Shia and Sunni, between this tribe and that tribe, and between conservative regimes and radical ones. Israel is the only issue on which they can ever come together, but even this solidarity is a mirage.
The Arab world's real war is with itself. Jihadism is a potent threat because Islam is the only unifying factor and route to power for both ruling regimes and the ones who want to overthrow them.
In this scenario, ruling regimes and their opponents are both funding terrorist groups in the hope that they will trouble someone else. Almost exactly as Pakistan has been trying to do with India. The Saudis fund Syrian and ISIS rebels, the Iranians finance Hezbollah and Hamas. Both Pakistan and Iran are financing militants in Afghanistan. And so on. Some loose cannons in ISIS have threatened to target the Kaaba, if they even came to power in Saudi Arabia.
Clearly, the jihadis will ultimately turn against their own countries – just as Pakistan is discovering, and the rebel groups in Syria and Iraq are proving. MY own prediction is that within the next five years, Saudi Arabia will be vulnerable and its ruling monarchy may be overthrown. This will create even more terrorists.
We are, therefore, going to see more terror, not less, in the coming years. We should be on the side of those fighting terror, not those fomenting it in the name of human rights.
After a cool rethink, India should align its head and heart and rethink its West Asian strategy. It is not about blind support to Israel, but strategic tieups and strong political links. It cannot be about blind support to the Palestinian cause either – this strategy has got us nowhere over the last 60 years. Why should it do so now?
The balance to be struck is this: strong strategic and emotional ties with Israel, strong economic ties to the Islamic world. Political support to the Palestinian cause should be based on their remaining strictly neutral on issues like Kashmir, and pulling back from terrorism.
Free support to the Palestinian cause is not on. There is no scope for blind morality-led policies in West Asia, the hotbed of terrorism.
Find latest and upcoming tech gadgets online on Tech2 Gadgets. Get technology news, gadgets reviews & ratings. Popular gadgets including laptop, tablet and mobile specifications, features, prices, comparison.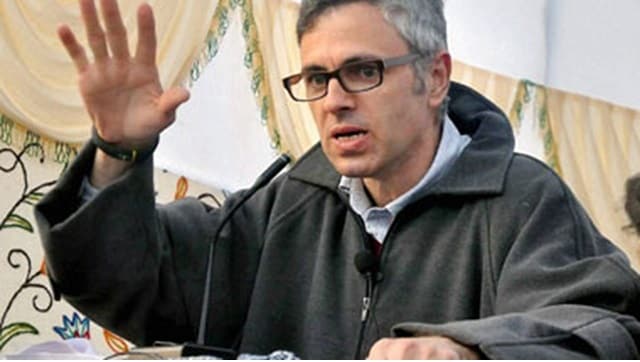 Politics
Of the recently released mainstream Jammu and Kashmir leaders, none has publicly called for restoring Article 370. Their silence has not gone unnoticed.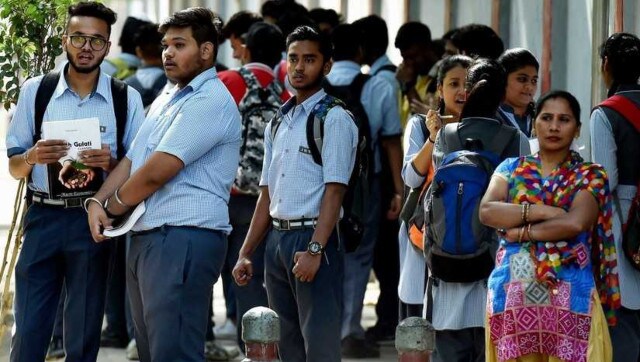 India
The reforms embedded in the National Education Policy 2020 represent an overhaul of the current education system and could usher in a better tomorrow for the country
India
There is much debate on social media and opinion within the Army is divided. Many like me have had women officers serving under us in the most challenging circumstances in Kashmir and elsewhere and vouch for their professional capability and dedication. There are challenges galore awaiting them.