India's NSG bid: Most countries have expressed support, claims MEA
The ministry of external affairs (MEA) in a press release, issued on Friday said that "discussions on expansion of membership, or what is called 'participation' in NSG, were certainly not hypothetical."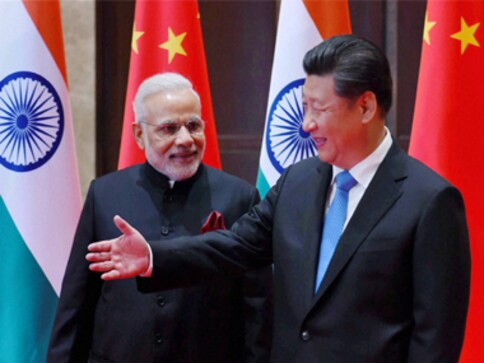 Following the conclusion of the annual plenary session of the Nuclear Suppliers Group (NSG) held at Seoul (23-24 June) reports started pouring in that no significant movement was made on India's membership application. However, the ministry of external affairs (MEA) in a press release, issued on Friday said that "discussions on expansion of membership, or what is called 'participation' in NSG, were certainly not hypothetical." According to the statement issued by the MEA, India made its application for membership on 12 May, "reflecting the progress in its engagement with the NSG"
Getting into the history of India' bid for the NSG membership, MEA statement said that the "engagement" began in 2004. "A decision on civil nuclear cooperation with India was adopted by consensus by the NSG in September 2008.
Subsequent to that, regular discussions with NSG have taken place. The point to note is that this is not a new subject. In fact, it is one that has been discussed within the NSG at every Plenary since 2011", read the MEA statement.
According to the MEA, India's application acquired immediacy in view of India's INDC envisaging 40% non-fossil power generation capacity by 2030 and an early positive decision by the NSG would have allowed India to move forward on the Paris Agreement.
In an apparent hint to China's opposition, the MEA in the statement said that "despite procedural hurdles persistently raised by one country, a three-hour long discussion took place last night on the issue of future participation in the NSG".
The MEA also added that notwithstanding the opposition from "one country" India received support from "overwhelming number of those who took the floor" which reflected the "the broad sentiment to take this matter forward".
Commenting upon the fact that India is not a signatory to NPT, which is seemingly a major roadblock in India's entry to the elite club, the statement read, "It has been suggested that India's participation in the NSG requires it to join the NPT. Our stand on the NPT is well known. But let me underline that in September 2008, the NSG itself addressed this issue".
It adds, "Paragraph 1 (a) of the September 2008 decision states that the decision on India contributes to the "widest possible implementation of the provisions and objectives of the Treaty on the Non-Proliferation of Nuclear Weapons". There is thus no contradiction between the NPT and India's closer engagement with the NSG".
Talking about the positive outcomes of India's entry into NSG, the MEA in the statement said that India believes that an early decision on its application remains in larger global interest and India's participation in the NSG will further strengthen nuclear non-proliferation and make global nuclear commerce more secure. "It would advance energy security and make a difference to combating climate change. We are confident that the NSG will recognize these benefits as it deliberates further on this issue", reads the statement.
The MEA further stated that India feels most countries want an early decision and few countries raised issues regarding the process for India's participation in the NSG. "It is self-evident that process issues would not arise if these countries were actually opposed to our participation. This is corroborated by our own bilateral engagement with each of these countries", reads the statement.
India
The Indian government last week amended the export policy of wheat by putting its export under the "prohibited" category
World
The agreement was reached at a virtual meeting between Foreign Minister Bilawal Bhutto Zardari State Councilor and Foreign Minister Wang Yi
World
In China's Guangxi region, scientists discovered a secret forest inside a sinkhole with trees that grow 130 feet tall. It could contain plants and animal species that have never been found