India's Deputy Consul General to US gets bail in visa fraud case
Devyani Khobragade was released on a USD 250,000 bond after she pleaded not guilty in a court.
New York: In a major diplomatic setback for India, its Deputy Consul General in New York was arrested by law enforcement authorities on visa fraud charges and released on a USD 250,000 bond after she pleaded not guilty in a court.
Devyani Khobragade, 39, was taken into custody as she was dropping her daughter to school at around 9 a.m. yesterday after US Attorney for the Southern District of New York India-born Preet Bharara announced charges of visa fraud against her and alleged that she had made false statements in connection with the visa application of an Indian national employed as a
babysitter and housekeeper at her home in New York.
While Khobragade is the Deputy Consul General at the Consulate General of India here, significantly she was serving as the acting Consul General at the time of her arrest.
She was charged with one count of visa fraud and one count of making false statements, which carry maximum sentences of 10 years and five years in prison, respectively.
The Indian Embassy in Washington released a statement saying it had "immediately conveyed its strong concern" to the US Government over the action taken against Khobragade.
"The US side have been urged to resolve the matter with due sensitivity, taking into account...the Diplomatic status of the officer concerned," the Embassy said in the statement.
Khobragade, mother of two young daughters and a Chevening scholar, was taken into custody and produced before US Magistrate Judge Debra Freeman late in the afternoon for an arraignment hearing.
Wearing a purple sweater and dress, Khobragade appeared composed during the hearing but looked pale and stressed.
The judge read out Khobragade her rights and the charges against her.
Khobragade did not speak during the hearing except to say that she agrees with the terms and conditions of the bail. The next hearing has been set for 13 January.
Khobragade joined the Consulate last year and has previously been posted in Germany, Italy and Pakistan. The arrest sent shock waves among the Indian diplomatic corps here with some officers saying it is unprecedented and
and inappropriate for a diplomat to be arrested.
Khobragade was released on a USD 250,000 bond and submitted her diplomatic passport in court. Freeman ordered that Khobragade cannot leave the country but can travel within the US only if she gives advance notification of her travels.
Her lawyer told the judge that his client is "not subject to prosecution" as she "enjoys immunity as a Consulate officer". Her lawyer will be filing claims of diplomatic immunity in the case and relevant papers in court.
Two officials from the Consulate were also present during the hearing. As she walked out of the courtroom after the hearing, Khobragade smiled and hugged a couple of her friends who had come for the hearing.
She told PTI that she cannot talk to the press since the matter is "subjudice" but said that she is doing fine. She was flanked by her attorney Daniel Arshack and her colleagues from the Consulate who escorted her outside the court.
The embassy said it had been informed that Khobragade was taken into custody by law enforcement authorities.
It added that the action was apparently taken against Khobragade on the basis of allegations raised by the officer's former India-based domestic assistant, Sangeeta Richard, who has been absconding since June this year.
In this context the Delhi High Court had issued an-interim injunction in September to restrain Richard from instituting any actions or proceedings against Khobragade outside India on the terms or conditions of her employment.
"The US Government had subsequently been requested to locate Richard and facilitate the service of an arrest warrant, issued by the Metropolitan Magistrate of the South District Court in New Delhi under Sections 387, 420 and 120B of the Indian Penal Code," the embassy said, adding that the
existing court case in India against Richard has already been brought to the attention of the US government.
Announcing the charges against Khobragade, Bharara said, "Foreign nationals brought to the United States to serve as domestic workers are entitled to the same protections against exploitation as those afforded to United States citizens.
"The false statements and fraud alleged to have occurred here were designed to circumvent those protections so that a visa would issue for a domestic worker who was promised far less than a fair wage. This type of fraud on the United States and exploitation of an individual will not be tolerated."
Eminent Indian-American lawyer Ravi Batra said Bharara has "acted, as always, to defend the United States, while acknowledging that Constitutional presumptive innocence belongs to the accused."
"Absent the creation of a new legal category for diplomatic foreign domestic workers, which exempts them from US labor laws, including, wages and hours, American laws must be followed to avoid both criminal and civil liability as well as diaspora and foreign-sovereign embarrassment.
"Foreign nations who pay their workers at or near US labour rates are free from this risk, however of 194 countries, most nations are below US-mandated hours and wage standards, and to this later group's diplomatic corps - they remain at high risk to be in the cross-hairs of illegality and reputation-suicide," Batra said.
PTI
India
Akbar's appeal against Ramani's acquittal has been listed for hearing on 11 August.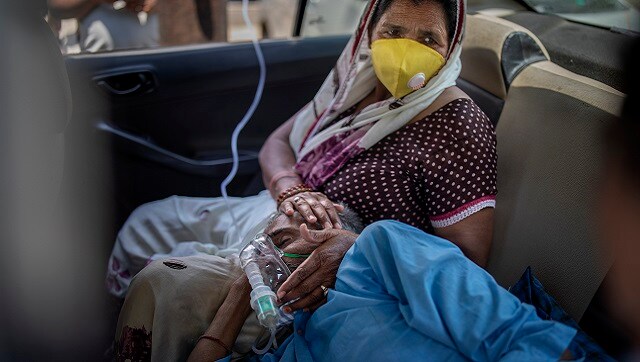 India
However, the Central Board of Indirect Taxes and Customs has informed the court that there is no consignment is pending with the customs authorities
India
A bench of Chief Justice DN Patel and Justice Jasmeet Singh said some of the pleas appeared to be filed on ideas that came to the petitioners' minds while 'having tea or walking on the road'