India's Abe: Is Narendra Modi's Japan fixation really such a good idea?
There are more similarities between Shinzo Abe and Narendra Modi than immediately apparent. But Japan's success has its limits, and Abenomics may not be the mantra for Modi to adopt.
Going strictly by protocol, the newly elected Japanese prime minister should not be taking a congratulatory from a mere chief minister from India. But then Narendra Modi's 'Look East' policy and his friendship with Shinzo Abe was already well in place -- Japanese investment in Gujarat running into millions of dollars -- when Shinzo Abe won a landslide victory in December 2012. In fact, the Japan External Trade Organisation, an arm of the Japanese government, had been a key partner of the Vibrant Gujarat summit in recent years.
So it was that when Modi visited Tokyo in 2012, he was quite literally given a reception akin to those reserved for heads of state. In an official press release, the state government of Gujarat would later gloat that Modi was the "only chief minister" from India to have been invited by Japan, that he had received an "unprecedented welcome" and that 65-odd VIPs had called on him during his five-day visit.
Last week too, there was an unprecedented reception waiting Modi, with Japanese prime minister Shinzo Abe in Kyoto to welcome the Indian PM. He usually meets foreign dignitaries in Tokyo and "travelling 500 kilometres to Kyoto clearly means that the Japanese are going out of their way to honour the Indian PM, local observers said", according to The Hindustan Times.
Much has been said and written about emerging India-Japan ties, set to be moulded in new directions by the supposed Modi-Abe fan club, cemented by the repeated parallels drawn between one and the other.
Writing in The Indian Express in February this year, former media advisor to Manmohan Singh Sanjaya Baru revealed the origins of Modi's moniker as "India's Abe".
Baru invented the term at a lecture in Singapore when someone in the audience asked: Could he explain what India's foreign policy could be like under Modi, if the latter was voted to power: "Pressed for time... I offered a telegraphic reply. Modi, I told him, would be the Shinzo Abe of India. "
Baru's description, as he explains it, is a nod to the strong nationalist sentiment both men espouse, noting "the longstanding admiration of Asian nationalism within the wider Sangh Parivar." But beyond a shared nationalism, Abe would, Baru argues, be a role model for PM Modi
"Modi seems to recognise the value of Abe's combination of investing in domestic economic capability and external strategic capacity for nation building. Modi's domestic policy focus, drawing from Gujarat's experience, has been on building India's economic capability. His political rhetoric focuses on the need to revitalise a moribund economy, which is exactly how Abe came to power in a depressed and depressing Japan."
But not all are as enamoured with Modi's Japan fixation.
Teeing off Sangh's history in a new column for Bloomberg, Pankaj Mishra writes about the Asian "Japanophiles" dating back to Swami Vivekananda and even Hindu nationalists in the 19th Century. Their veneration for Japan was based mostly on the country's dedication to preserving traditional virtues while expanding its economy, military strength and industry. Modi has valourised those "Asian values" too, painting himself as a champion of industry, technology and modernism while also batting for stronger families, better parenting, morality, a clean-up of Ganga 'Maa' and more.
Of course, many will see other similarities between the two leaders. Through his high decibel campaign, Modi took a hawkish stance on Pakistan, in fact just around the time that Abe was preparing to alter the Japanese Constitution, particularly the article that "forever renounced" Japan's right to go to war, which was introduced in the aftermath of World War II.
China and North Korea are unreliable neighbours, Abe contended, while defending what is seen as Japan's rising militarism. Finally, in July this year, Abe announced a reinterpretation of the country's pacifist Constitution that allowed the country, for the first time in six decades, to defend and assert itself through its military.
Abe has also courted international controversy in paying homage at the Yasukuni shrine for "war criminals" including political and military leaders convicted by an international military tribunal after World War II. He was promptly accused, afresh, of being an ultranationalist right-winger who believes Japan did no wrong in World War II. Sounds familiar?
In A December profile of Abe, The Guardian wrote about Abe's education bill that was initially entitled 'Love for One's Country' and about the leader's interest in the "incendiary issue of how Japanese school textbooks talk about recent history, favouring a more benign, sanitised view of imperial Japan's past actions". The report said his 2006 patriotic bestseller, Towards a Beautiful Country, argued that "class-A" war criminals charged by the Tokyo tribunal after the 1945 capitulation were not criminals under domestic law.
Soon after Abe's visit to Yasukuni, Chinese ambassador to Britain Liu Xiaoming wrote an op-ed piece in The Telegraph likening Abe to dark wizard Lord Voldemort and the Yasukuni shrine to a horcrux. Abe was opening the horcruxes that held his soul, apparently. And it didn't appear as if Xiaoming was being funny.
In any case, the deepening India-Japan friendship also comes amid a geopolitical rebalancing and, as Mishra argues, Modi would do well to acknowledge that "spirit of innovation long ago shifted from Sony to Apple".
The Japanese economic miracle is not one without constraints or limits. Mishra writes:
"US willingness during the Cold War to open its own markets to Japanese manufacturers while turning a blind eye to Japan's blatantly protectionist trade policies and restrictions on capital movement" was key to the Japan story and once the world order rearranged itself, Japan's comparative advantage couldn't last. "The Asian financial crisis then went on to expose, among other things, the dangerous overreliance on foreign investment of countries like Malaysia. We haven't heard much about Asian Values since then; those who look east now seek out China rather than Japan. The export-oriented economies of Japan and its Asian clients achieved their highest growth when most Chinese were still wearing drab Mao suits."
Abenomics, simply put, may not be Modi's manna.
Subscribe to Moneycontrol Pro at ₹499 for the first year. Use code PRO499. Limited period offer. *T&C apply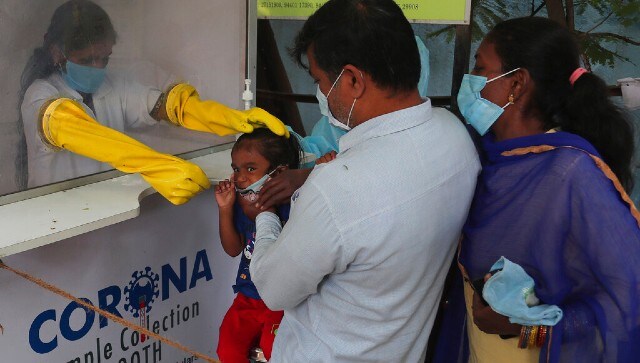 India
It is important to reiterate that the argument of 'natural herd immunity' remains largely a thereotical one, and cannot be relied on to mitigate the disease, especially with millions of vaccine doses ready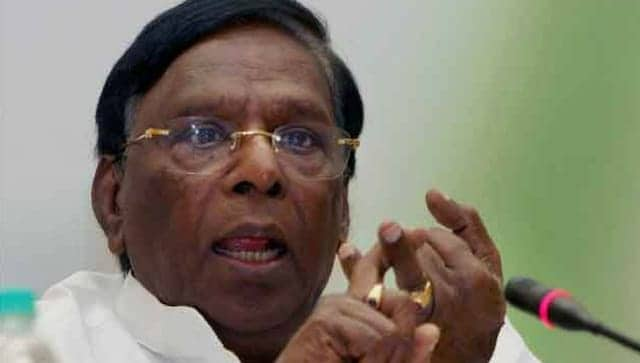 Politics
With the collapse of the Puducherry government, the Congress has lost its second government in a year after Madhya Pradesh
Politics
A floor test on Monday will decide the future of Narayanasamy's government, barely two months before the Assembly polls in the Union Territory are scheduled to be held