Indians shut shop in Malaysia to protest shopping festival
Indian shopping areas across Malaysia, popularly called Little India wore a deserted look as some 1,000 Indian shops remained shut today to protest against an upcoming shopping carnival
Kuala Lumpur: Indian shopping areas across Malaysia, popularly called Little India wore a deserted look as some 1,000 Indian shops remained shut today to protest against an upcoming shopping carnival.
The traders are protesting over the upcoming Penang Global Indian Festival 2013 being organised by a city-based events management company, holding fly-by-night foreign traders there responsible for their economic woes.
Malaysian Indian Textiles and General Stores Association (Mita), secretary R Maheswary said the protest was held to send a strong statement to the authorities to clamp down on the foreign traders.
Besides grocery stores, textile shops, goldsmiths, newspaper vendors, restaurants, vegetable sellers and florists also pulled down their shutters.
"All Indian traders in textile, silver, brass, handicrafts, jewellery, herbs and spices have been badly affected by the illegal foreign operations conducted at carnivals.
"Some small shops have been forced to close and the bigger ones are on the verge of bankruptcy," she claimed. Maheswary said this had been happening for the past five years and revenue had gone down by half.
"During Diwali last year, (traders in) Brickfields suburb in Kuala Lumpur lost 70 per cent of their business due to an exposition," she said. She said the expos and carnivals were organised by event management companies and initially meant for foreign traders to exhibit their goods to local traders.
The foreign traders later brought in other items sold by Malaysians and sold them at lower prices, claimed Maheswary.
PTI
Find latest and upcoming tech gadgets online on Tech2 Gadgets. Get technology news, gadgets reviews & ratings. Popular gadgets including laptop, tablet and mobile specifications, features, prices, comparison.
World
China has demanded that Malaysia provide satellite data which led to its judgement that flight MH370 ended in the Indian Ocean.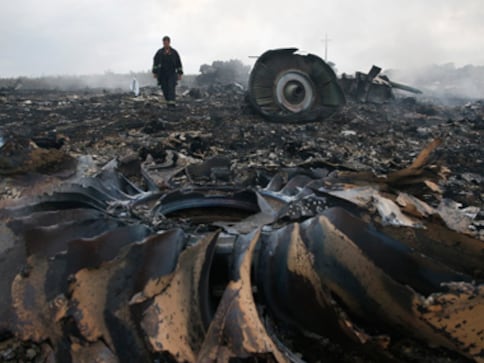 World
Malaysia held a memorial service on Thursday to mark the anniversary of the downing of Malaysia Airlines Flight MH17
World
The Malaysian franchise of McDonald's Corp said it was "disappointed" with calls on social media to boycott the fast food restaurant chain in apparent retaliation to the United State's recognition of Jerusalem as the capital of Israel