Indian woman in Pakistan approaches Islamabad High Court, urges speedy return to India
An Indian woman, who has sought refuge at the Indian mission in Islamabad, submitted a six-page reply in the Islamabad High Court on Friday, and reiterated her plea to return to India
Islamabad: An Indian woman, who has sought refuge at the Indian mission in Islamabad, submitted a six-page reply in the Islamabad High Court on Friday, and reiterated her plea to return to India.
Uzma, 20, an Indian national who had travelled to Pakistan earlier this month, in the written plea said her Pakistani husband Tahir Ali "forced" her to marry him at gunpoint and also harassed her.
Uzma maintained her earlier statement in the court that she was "forced to marry" her Pakistani husband Tahir Ali on gunpoint. "Threatened to kill, harassed and badly humiliated," The Dawn reported, quoting the written reply.
The Islamabad High Court continued hearing Uzma's case, who was reported to have gone "missing" at the Indian High Commission, a few days after her marriage to Ali, a resident of Khyber Pakhtunkhwa, the report said. It emerged later that she had sought refuge in the Indian High Commission, requesting that she be repatriated back to India.
First secretary at the Indian High Commission Piyush Singh was present at the IHC. Their lawyer Shahnawaz Noon submitted a written reply to the court that detailed Uzma's version of events.
Uzma's lawyer aims to get permission from Islamabad to allow her to go back to India. Uzma's visa is said to expire on 30 May.
Last week, she had asked the court to help her get the immigration sheet from Pakistan to travel back to India and also waive police reporting.
She also made the Foreign Office a party in her plea. The court has already asked the Foreign Office to come up with reply on 22 May. Ali also petitioned the court last week asking to let him meet Uzma in a free environment. He has also rejected all allegations regarding forced marriage and committing violence.
On Monday, the court clubbed the petitions of Ali and Uzma to hear the case together.
Earlier, Pakistan's adviser on foreign affairs Sartaj Aziz said Uzma would be repatriated once her legal issues are sorted out.
Find latest and upcoming tech gadgets online on Tech2 Gadgets. Get technology news, gadgets reviews & ratings. Popular gadgets including laptop, tablet and mobile specifications, features, prices, comparison.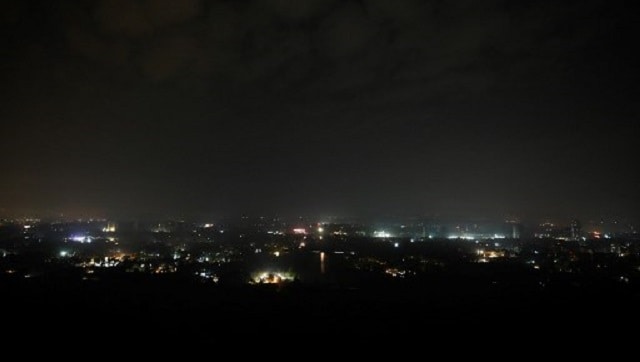 World
Several cities in the country plunged into darkness on Saturday night due to a fault in the power distribution system, the government said
First Cricket News
The Pakistan Cricket Board (PCB) has restricted the league to only two venues — Karachi and Lahore — for the upcoming edition.
First Cricket News
Rabada, who last played a Test match in January 2020 against England and was injured after playing in a T20 against the same side last November, said he enjoys most the challenge of playing Test cricket.