Indian UN peacekeeping mission says 'cattle more important than humans in South Sudan'
Indian UN peacekeepers in South Sudan say that cattle is at the centre of the conflict in the country and that justice for crimes is served in terms of cattle exchange.
New Delhi: At the centre of the raging South Sudan conflict is not oil or territory but cattle, which, Indian UN peacekeepers posted to the African nation say, are considered more precious than humans.
A young Indian commanding officer of the United Nations Mission in South Sudan (UNMISS) said that the centrality of cattle is such that justice, even for a murder, may be served in terms of cows.
Speaking over video conference from Bor, around 190 km from the country's capital Juba, Mayur Shekatkar, an officer, explained how cattle also happen to be a form of dowry. The size of a cattle herd, with the benchmark being at least 200 animals, often determines if a young man is eligible for marriage or not, he said.
Brigadier K S Brar, the National Senior for the Indian Contingent, described the UNMISS as the second most dangerous posting after Syria, where fighting is relentless, in the absence of any ceasefire.
"The clashes are not over usual resources like territory or land. They (tribes) fight over cattle, which are considered more precious than human beings. And with the proliferation of weapons, the situation has become more complex," Brar said.
Till now, the UNMISS has claimed the lives of seven Indians —one officer, three Junior Commissioned Officers (JCO) and three others —Brar said.
For the pastoral tribes, in the absence of farming and other forms of occupation, cattle are a source of wealth and prestige and consequently lie at the heart of their enmity, which has plunged the country into a state of extraordinary crisis, marked by ceaseless violence, famines, hunger and deaths.
"These tribes migrate with their cattle in the dry season towards the Nile river. Clashes are intense during this period. On top of that, they are mostly governed by their traditional justice system. You may commit a murder, but the justice may be in terms of cattle," Shekatkar said.
Lieutenant Colonel Anand Shelke, a medical officer with the Indian team, shared statistics that reflect the enormity of the situation. Shelke said he has treated around 10,000 cattle as against 2,000 human beings over the last few months.
South Sudan came into being in 2011, following independence from Sudan, after a two-decade long war. But hostilities broke out in 2013 again after President Salva Kiir Mayardiit sacked the cabinet, accusing then Vice President Riek Machar of planning a failed coup.
The ensuing violence has sparked a crisis, that has nearly spiralled out of control, prompting the UN to launch a massive humanitarian response.
The fissures among the various ethnic groups of the country, with Dinkas being the majority, run deep and a constant sense of insecurity only precipitates the crisis, with millions displaced and starving.
"The victims include women and children. Several UN reports have laid bare alarming facts on sexual violence. There is a presence of child soldiers to some extent. Nearly every youth has a weapon to himself. The moment you step out, you may face firing. Overall, the conflict is brutal," Shekatkar said.
India's soft power in South Sudan
Under the circumstances, the troops, who have the mandate to protect the civilians and create conditions for delivery of humanitarian assistance, have to get into combat situations at times, Brar said, adding that since Indians have been here for long, they enjoy somewhat good relations with the locals.
"The occupational hazards are slightly different. But many greet us saying 'Ram, Ram'. There are queries on Shahrukh Khan, Kajol and movies like DDLJ (Dilwale Dulhania Le Jayenge)," Major Kartik Manral, a part of the mission, said.
Using the goodwill they enjoy among the locals, the Indian team has been trying to teach them the value of cattle in farming, which is nearly absent despite the presence of vast tracts of land, Brar said. He added that it will also help to take care of food security.
The intensity of the situation they find themselves in takes a toll on the Indian personnel, drawn from various army battalions, but they are not complaining.
"I want to assure my family back home that I am doing fine. We have protected India's borders a lot, now it is my duty to restore peace in this country," Havildar Suresh Patil said.
India is the second-largest troop contributor to peacekeeping missions and it has currently over 7,600 military and police personnel deployed to UN peace operations in Afghanistan, the Democratic Republic of the Congo, Haiti, Lebanon, Liberia, West Asia, South Sudan, Sudan and the Western Sahara.
29 May is the International Day of United Nations Peacekeepers.
Find latest and upcoming tech gadgets online on Tech2 Gadgets. Get technology news, gadgets reviews & ratings. Popular gadgets including laptop, tablet and mobile specifications, features, prices, comparison.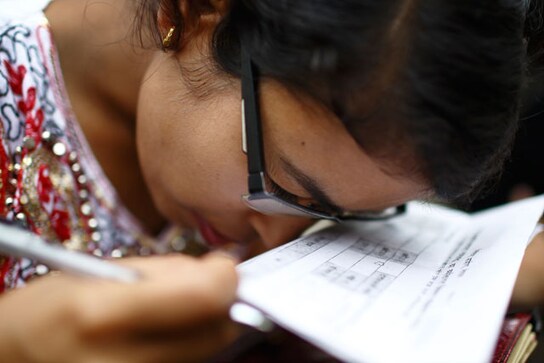 World
Braille is a code consisting of symbols and is written in the form of raised dots.
India
As per UNICEF, an estimated 140 million children will be born in 2021 and their average life expectancy is expected to be 84 years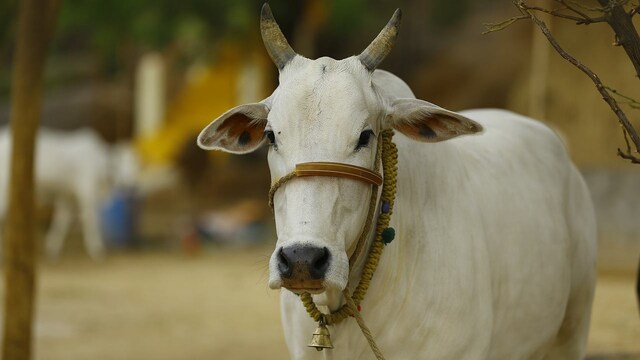 India
The exam will cover the unexplored potential and business opportunities a cow can offer, even after it stops giving milk, as per the RKA chief.