Indian teens in 6-member winning team at 'Future of buildings and cities challenge' share $7500 prize, surprise themselves with upside of global collaboration
Two Indian-born students Bani Singh, 18, of Oslo, Norway, and Arunima Sen, 16, of Bangalore, India, are part of a winning team of six students from around the world who connected across three continents and multiple times zones to top the Future of Buildings and Cities Challenge co-sponsored by United Technologies and the New York Academy of Sciences.
One Indian-origin student Bani Singh, 18, of Oslo, Norway, and Arunima Sen, 16, of Bengaluru, India, are part of a winning team of six students from around the world who connected across three continents, multiple times zones and overcame the all-too-familiar digital collaboration nightmares to top the 'Future of Buildings and Cities Challenge' co-sponsored by United Technologies and the New York Academy of Sciences. The Challenge is a free, global competition for 13-18 year olds to to design a real-world solution to a problem in the area of green buildings and sustainable cities.
Named Homestead Green, the winning design is an energy-efficient residential and commercial skyscraper aligned to to current and future green building trends.
Singh in Oslo and and Sen in Bengaluru (formerly Bangalore) collaborated with Irhum Shafkat,15, in Dhaka, Sachin Dangi, 18, in Kathmandu, Ioana Mihaila, 17 and Darius Filip, 17 both in Romania to come up with their winning solution which earned the group $ 7500 in prize money and an all-expense paid trip to an annual STEM summit in New York City.
The winning team began as a team of three - Darius, Ioana, and Arunima Sen - which doubled in size after the trio posted their plan across social platforms like Launchpad and Facebook. "Once the team was finalized, we had a call where we brainstormed many outlandish ideas, like having a vertical windmill on top of the building and solar skins. None of our initial ideas were reflected in our final solution!", says Sen, responding to Firstpost questions via email.
Almost all the six students point to similar patterns in the initial meetups being far short of orderly and methodical. "There was a honest mix of confusion about timezones and confusion about what we should do. After a few days when we couldn't manage to come up with an idea we decided to open a folder and just throw ideas in there, no matter how crazy", says Ioana- Elena Tarabasanu-Mihaila, 17, of Bucharest, Romania.
"After the final product was made and the presentation slide was prepared. I was shocked. I was like, wait, did we made this; how could we, this looks so complex, beautiful, effective", is Sachin Dangi's reaction to the end results of cross country team work. Dangi, 18, is from Kathmandu, Nepal.
Firstpost asked (all) the students how they winnowed ideas down to just one. Bani Singh has an interesting response: "It was important for us to not decline any ideas. Similar to design thinking, we allowed team members to come with ideas regardless of constraints in the first few rounds of brainstorming."
From the organizers' side, Wanita Dixon, one of the UTC engineers who met the students and sat in on their presentation, calls the winning design "compelling".
"I learned how the students worked together, in particular, respecting each other's differences and capabilities – they divided into sub-teams to work on each aspect of the design and then came together to do the integration work as a total team. They employed an agile, iterative approach of trying a design, discussing how to make it better, and quickly mocking up an improved version. These are several elements of the design thinking paradigm that we use at UTC. Ultimately, I was really impressed at what the team accomplished in such a short period of time", says Dixon.
"Nearly every pop culture depiction of innovation has it depicted as something that happens in a single Eureka! moment, usually by a single person, and the actual innovation process is anything but", says Irhum Shafkat, 15, from Dhaka, reflecting on the process. Both Dangi and Shafkat speak of the sobering living conditions they see in their countries Nepal and Bangladesh as one of their driving forces to get involved on a problem solving mode - which contests like this one offer.
Taken together, this young team that represents not just different countries but a variety of social realities, overcame a hesitant start to implement some of the most wildly popular concepts in team dynamics - without necessarily much training in that field. Romania's Darius Filip sums it up neatly: "I actually figured out that separate ideas were not that outstanding – complementarity was the key. And the best way to value knowledge was indeed sharing it. That way we managed to merge different concepts and turn dull ideas into key features of Homestead Green, our final solution – a highly sustainable skyscraper."
Subscribe to Moneycontrol Pro at ₹499 for the first year. Use code PRO499. Limited period offer. *T&C apply
Sports
New York State Governor Andrew Cuomo paved the way for the Knicks to welcome back supporters when he announced earlier this month that he would allow stadiums to open at ten percent capacity.
Entertainment
To limit spread of COVID-19, no more than 50 people per screening will be permitted from 5 March in New York City cinemas.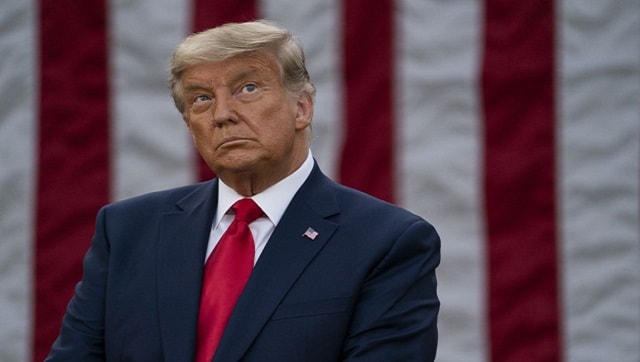 World
The nation's highest court delivered a blow to the ex-president, who has been waging a protracted legal battle to prevent his tax records from being handed over to Manhattan District Attorney Cyrus Vance