Indian start-up resists Boston firm's bid to trademark 'digital vaccines'
The world's digital vaccine market, conservatively valued at ~$10 billion, is bracing for a classic David versus Goliath battle at the US Patent and Trademark Office. An Indian start up is resisting a bid by a Boston based biotech firm which has filed for the 'digital vaccines' trademark and many leading researchers from America's most reputed institutions are backing the Indian start up's case to keep 'digital vaccines' in the scientific realm.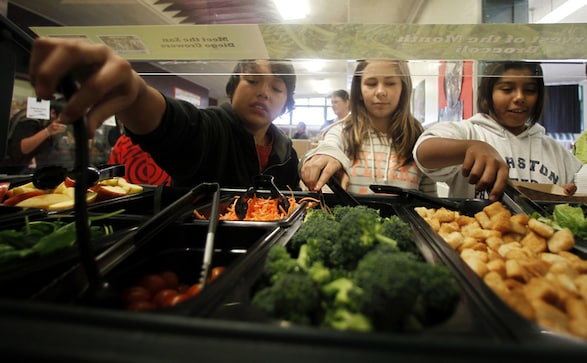 The world's digital vaccine market, conservatively valued at ~$10 billion, is bracing for a classic David versus Goliath battle at the US Patent and Trademark Office.
Bhargav Sri Prakash, founder of a Silicon Valley based Indian start up FriendsLearn behind the fooya! app is fighting off a trademark bid for "digital vaccines" by Boston based Moderna Therapeutics which has filed for exclusive access to the trademark for "digital vaccines".
Accomplished researchers from the world's leading academic institutions are backing the argument that digital vaccines must remain in the realm of science as a sub category of vaccines and not become the property of one company.
But what are digital vaccines anyway?
"Digital vaccines" expand the definition of a standard injected vaccine. "Neurogaming and immersive VR based apps like fooya! induce specific brain activity to trigger habit formation and have been shown in clinical trials to reduce health risks and prevent lifestyle disease. At its core, this is what our digital vaccine embodies," says Sri Prakash.
Firstpost is awaiting a response from Moderna on its interpretation of 'digital vaccines' and will update the story once that's in.
And next, how do you pin down where this began or at least get a grip on who "invented" this genre of vaccines? Some signals emerge from a world renowned professor's letter of opposition to the Moderna filing, where the word "inventor" has been used to describe Sri Prakash's role.
Dr. Rema Padman, Professor of Management Science and Healthcare Informatics in the H. John Heinz III College of Information Systems, Public Policy and Management at Carnegie Mellon University in Pittsburgh, in a written letter, says she has been involved in the "scientific exploration of methods towards the creation and validation of the first digital vaccine through a research collaboration that began in December 2014 with the inventor, Mr. Bhargav Sri Prakash, and his team of engineers and scientists."
Sri Prakash has spoken on digital vaccines at the world's most discussed medical conference Stanford MedicineX and at the Childhood Obesity Conference. His presentation "Developing a Digital Vaccine based on Neuropsychology & Cognitive Behavior Therapy to reduce the risk of lifestyle disease" was submitted and accepted by reviewers at Stanford MedicineX, for presentation at the 2017 MedX|ED conference prior to Moderna's initial filing with the USPTO.
Stanford MedicineX is arguably the foremost global venue at the intersect of technology, people and design where evidence-based ideas about the future of medicine get peer-reviewed, critiqued and refined. The Childhood Obesity Conference is a premier biennial event held in San Diego, California.
At one level, this is a trademark fight and at another, it's a confrontation between the nature of scientific enquiry driven by academic rigor versus the playbook of business strategy.
Moderna's first bid to trademark "digital vaccines" met with failure before the company pushed ahead with an appeal. The trademark attorney who rejected Moderna's bid the first time also cited publications on digital vaccines by Sri Prakash, among other information leading up to the rejection.
From the time of the initial filing by Moderna Therapeutics, more than a year has passed and USPTO has now published Moderna's bid in a gazette for public opinion which is open until January 25, 2018.
Sri Prakash and several medical researchers who are backing him will be up against the might of Moderna Therapeutics, a ~$5 billion biotechnology startup based in Boston which has attracted nearly ~$2 billion from investors since its 2010 founding.
Dr Rema Padman, quoted earlier in the story and also listed in the Top 110 Women in MedTech, backs the argument that digital vaccines must remain in the realm of research: "It is my considered opinion that the pending trademark for 'Digital Vaccines' is merely descriptive, but more importantly, it represents an area of life science research which has already been recognized as an emerging field at several prestigious academic medical conferences, following peer review. If granted, I believe that it disregards the efforts of many experts involved in this field of scientific research and it will undermine several years of scientific progress made in this area," writes Padman in a detailed letter seen by Firstpost.
Serious pushback to the Moderna filing also comes from Uttara Bharath Kumar, Trustee, Center for Communication & Change - India, an organisation which is affiliated to the Bloomberg School of Public Health at Johns Hopkins University.
A collaborator on the digital vaccine project, Bharath Kumar says "the words 'digital vaccine' are English words that can be a field of study. Should such a trademark be granted, it would disregard our body of pioneering work and scientific progress over the years, as well as that of the inventor (Sri Prakash), who has been working in this field since 2011."
Based on conversations with several stakeholders in this gathering storm, two themes are predominant in the FriendsLearn versus Moderna story: Should digital vaccines belong in the realm of science or become the prize for a single pharma/ biotech company? If a single business gets exclusive rights, how might that affect scientific progress in this field?​
Take for instance, what Dr. Murali Doraiswamy, a prominent researcher at Duke University School of Medicine, has to say from his vantage point of developing digital therapies for dementia: "Giving a broad trademark for the term 'digital vaccine' to a traditional biologics company would be inappropriate and has potential to cause harm to the field. This could impede ongoing work by my group and others in the field of digital brain health working to prevent a variety of psychiatric and neurologic disorders."
"Our position is in favour of keeping "digital vaccines" as an emerging field of science or a sub category of vaccines," says Sri Prakash as the clock ticks for the January 25 deadline at USPTO.
News & Analysis
A post on Foss Patents blog revealed that the United States Patent and Trademark Office (USPTO) has issued a first Office action, asserting that a
News & Analysis
In a rather interesting turn of events, South Korean giant Samsung Electronics has affirmed that it would drop its lawsuits seeking a sales ban on...
News & Analysis
We have no idea why Apple is designing a vapouriser, but people seem to think that it might have something to do with Apple's plans for its upcoming Apple car project.