Indian ship 'Emerald Star' capsizes off Philippines coast: 16 rescued, 10 crew members still missing, says MEA
The government is using aircraft and vessels to search for 10 Indian crew members, who went missing after their cargo ship sank in the Pacific off the Philippines last week
New Delhi: The government is using aircraft and vessels to search for 10 Indian crew members, who went missing after their cargo ship sank in the Pacific off the Philippines last week, the external affairs ministry said on Monday.
They also said that five Indian crew members of 'Emerald Star' are in Irene, the Philippines, and country's mission is bringing them to Manila before repatriation to India.
"Officials from our Guangzhou Consulate visited the injured Indian crew of 'Emerald Star' in a Xiamen hospital. 11 crew members are in Xiamen. Search for missing 10 crew members still ongoing using aircraft and vessels. We will keep posting regular updates on further developments," ministry spokesperson Raveesh Kumar tweeted.
Separately, External Affairs Minister Sushma Swaraj, in a series of tweets, said there were 26 Indians on board the ship, of them 16 have been rescued and 10 are still missing. "Indian Embassy in Japan has informed me that a helicopter and 2 patrol vessels of Japan Coast Guard are engaged in search/rescue operations", she said.
The minister said the Indian Navy's P8I aircraft has reached Manila and joined the search and rescue operation for the missing Indians. P8I is a long-range maritime reconnaissance aircraft.
On Friday, the 33,205-tonne cargo ship Emerald Star with 26 Indian nationals on board sank off Okinawa. While 16 Indians were rescued, a search for the missing crew members was launched by Indian missions in the Philippines, Japan and China to locate them.
long reads
The documents show the cremated ashes of Tojo, one of the masterminds of the Pearl Harbour attack, were scattered from a US Army aircraft over the Pacific Ocean about 30 miles (50 kilometres) east of Yokohama, Japan's second-largest city, south of Tokyo.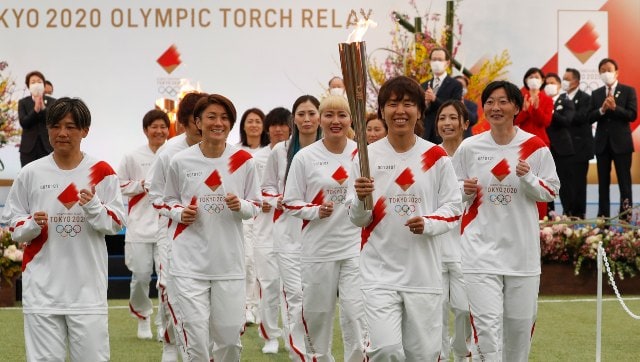 Sports
Japan's vaccination programme got off to a slow start and, while it is now picking up, just over four percent of the population is fully vaccinated, with close to 13 percent having had the first dose.
World
Auckland rose to the top of the ranking while European cities fared particularly poorly in this year's edition.