Indian pilot Bhavye Suneja was captain of Indonesian Lion Air flight that crashed into Java Sea
The airline in a statement said that Bhavye Suneja has 6,000 flight hours and the co-pilot more than 5,000 flight hours.
Captain Bhavye Suneja, from Delhi, was the pilot of the Indonesian Lion Air plane which crashed into the Java Sea on Monday with 189 passengers and crew members on board, reports have said.
The Indian Embassy in Indonesia announced the death of the 31-year-old pilot was killed on Monday after the ill-fated Indonesian plane he was flying crashed into the sea.
The flight JT610 en-route to Pangkalpinang crashed near Kerawang, 13 minutes after taking off from Jakarta Soekarno Hatta International Airport. The flight carried 178 adults, one child and 2 infant, including three crew members under training and one technician, the airline said in a statement.
The aircraft was commanded by Captain Bhavye Suneja and co-pilot Harvino with six cabin crew members. Lion Air, in its statement said that the Suneja had 6,000 flight hours and the co-pilot more than 5,000 flight hours.
The Times of India reported Suneja was a resident of Mayur Vihar in Delhi and had graduated from the Ahlcon Public School from the same locality in 2005.
According to Suneja's Linkedin profile, he has been associated with Indonesia-based Lion Air as a pilot since 2011. The 31-year-old obtained his pilot license from Bel Air International in 2009. He joined Jakarta based low-cost airline Lion Air in March 2011.
Indonesia's search and rescue agency confirmed the crash of Lion Air flight JT610, adding that it lost contact with ground officials minutes after takeoff, and a tug boat leaving the capital's port saw it fall.
The accident is the first to be reported involving the widely-sold Boeing 737 MAX aircraft, an updated, more fuel-efficient version of the manufacturer's workhorse single-aisle jet.
With inputs from agencies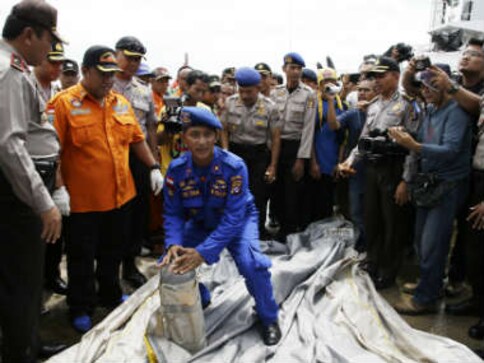 World
Indonesian naval patrol vessel on Monday found tail of AirAsia QZ8501, the section where the crucial black box voice and flight data recorders are located.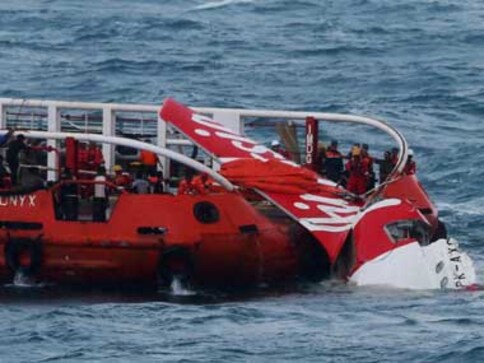 World
Faulty equipment and the crew's "inability to control the aircraft" led an AirAsia A320 to crash into the Java Sea in 2014, killing all 162 people onboard, a report said on Tuesday.
World
The cockpit data recorder of Lion Air jet was recovered within days of the crash and showed that the jet's airspeed indicator had malfunctioned on its last four flights