Indian-Americans join anti-deportation rally outside Supreme Court in US
During the hearing on Monday, four conservatives judges appeared to be critical of DAPA and Deferred Action for Childhood Arrivals (DACA), while another liberal justice suggested that the case had no business being before the courts at all.
Washington:  A large number of Indian-Americans and people from the South Asian community joined a massive rally in front of the US Supreme Court in support of Obama Administration's plans to defer deportation of four million illegal immigrants whose children are US citizens.
The Supreme Court, which is hearing the case, is now split on the Obama Administrations plans to defer deportation called Deferred Actions for Parents of Americans (DAPA).
It has been challenged by some 26 States.
During the hearing on Monday, four conservatives judges appeared to be critical of DAPA and Deferred Action for Childhood Arrivals (DACA), while another liberal justice suggested that the case had no business being before the courts at all.
Supporters of DAPA, including a large number of Indian Americans held a rally outside Supreme Court calling for these programs to move forward swiftly and keep families together.
"This is a misguided and unnecessary challenge to eminently common-sense immigration programs that allow some aspiring Americans to remain with their families, continue contributing to the American economy, and pursue their dreams," the South Asian Americans Leading Together (SAALT) said in a statement.
"An estimated 5.2 million immigrants, including at least 200,000 undocumented Indian-Americans and countless more South Asians, are eligible for DAPA and expanded DACA announced under President Obama's executive action on immigration in 2014," SAALT said.
"DAPA and the expanded DACA programs are the latest in the long struggle for immigrant rights in this country that should have ended with comprehensive immigration reform legislation in Congress, which the Senate passed with bipartisan support in 2013," said Suman Raghunathan, executive director of SAALT.
"While Congress has been unable to advance a bill, we ope the Supreme Court will uphold the constitutionality of these programs as a first step toward protecting millions from deportation, including thousands of undocumented South Asians. This occurs as South Asians are the fastest growing demographic in the country, totaling nearly 4.3 million strong as of 2013," Raghunathan said.
Democratic presidential front Hillary Clinton in a statement said the Supreme Court would upheld the decision of the Obama Administration in this regard.
"This case only underscores how crucial it is that our country finally enacts comprehensive immigration reform. I will propose legislation to do that within my first 100 days. We need to stand up, fight for families, fix our broken immigration system, create a reliable path to citizenship and end the fear that haunts too many lives and communities," Clinton said.
Obama acted within his legal and constitutional authority in halting the deportation of parents and children, she said.
"I hope the Court will uphold his actions. If elected president, I will do everything I can to protect the President's executive actions and go further to bring more people relief and keep families together," Clinton said.
To qualify for deferred action, individuals must have continuously resided in the US since 1 January, 2010, register with the government and pass a criminal background check.
"Instead of tearing apart families through broad enforcement actions, the President is letting law enforcement officials focus their attention on those who pose the greatest threats to public safety," said American Immigration Council in a statement.
The White House said it would wait for the verdict from the Supreme Court.
"At this point we're going to wait and see what the Supreme Court decides. Obviously the US government and the Obama administration has been deeply engaged in that process, and we have made strong arguments before the courts about the wisdom of this approach," White House Press Secretary Josh Earnest told reporters.
"We've also made strong arguments about how the approach that President Obama has pursued to use this executive authority to bring greater accountability to our immigration system is consistent with the way that President Reagan and President George HW. Bush used their executive authority," Earnest said.
"Both of those Presidents used their executive authority to offer relief to undocumented immigrants, and offered them the opportunity to get a job in the US. That was relief that was granted to about 40 per cent of the undocumented population in the US at the time," Earnest said, adding that Obama has used the same authority to do exactly the same kind of thing.
"That's why we continue to be confident in the persuasiveness of the arguments that we have made before the courts. But at this point, it's unclear exactly what impact this will have on the policy process and in our ability to implement this policy decision that the President and his team have made here," he said.
"So once we have greater clarity from the Supreme Court, we'll be able to offer clearer guidance to those who are eager to get that relief," he added.
World
Johnson is expected to hold bilateral talks with Biden during his four-day trip to the US for the UNGA, and the prime minister will try to mend relations with Washington
India
The country sees itself as the net provider of security in the region who has also been the first to respond in times of need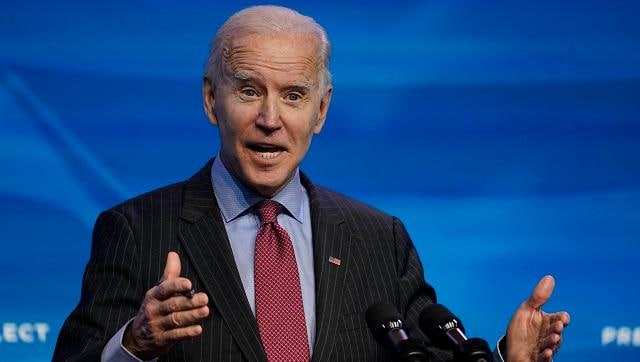 World
The insurgent group has a lot to do before they can get any recognition for its regime, White House Press Secretary Jen Psaki said