Indian-Americans eagerly await Narendra Modi's visit, speak of 'huge enthusiasm'
Indian-Americans are eagerly looking forward to welcoming Prime Minister Narendra Modi in a big way during his visit to the US capital to meet President Donald Trump
Washington: Indian-Americans are eagerly looking forward to welcoming Prime Minister Narendra Modi in a big way during his visit to the US capital to meet President Donald Trump.
The Indian community in Washington might not be as big the community as in New York/New Jersey area or the Silicon Valley, where the prime minister addressed two massive rallies in recent years, but the enthusiasm among the diaspora is at
the same level.
The community is planning to welcome Modi at every possible location where he could be available during his three-day stay here. "There is a huge enthusiasm among Indian Americans," said Adapa Prasad, a top leader of the Overseas Friends of BJP USA, who is playing a key role in organising events to welcome the prime minister.
Unlike New York and Silicon Valley, Modi is attending a smaller community event on Sunday in a Virginia suburb of Washington DC. The Sunday afternoon reception is by invitation only and has been restricted to leaders of the community organisations and eminent Indian-Americans from across the country.
"Despite this people are coming from across the country. They are flying and driving down to Washington DC for several hours to have a glimpse of their popular leader," Prasad said.
It is understood that the community reception can accommodate about 600 people. In addition to the community events, several think-tanks and organisations have planned a series of events coinciding with the US-India Summit on Monday.
The East West Centre in Washington and the Federation of Indian Chambers of Commerce and Industry (FICCI) along with the Senate India Caucus and the House India Caucus will launch 'India Matters for America/America Matters for India', a publication and web resource for credible and nonpartisan information, graphics, analysis, and news at the national and state level on US-India interactions.
The briefing brings together experts from the US government, business, and academia to assess how the partnership between the US and India has moved towards greater cooperation in matters of regional security, trade, and cultural exchange, a statement said.
Another American think-tank Hudson Institute has partnered with Confederation of Indian Industry (CII) to host a discussion on Monday on building stronger trade relations between India and the US.
Congressman George Holding, co-chair of the House India Caucus, will offer his perspective on the India-US relationship. A panel discussion to be moderated by Husain Haqqani, the former Pakistani Ambassador to the US, would include Pratyush
Kumar, president of Boeing India; Danny O'Brien, government relations leader for transportation at General Electric Company; James Shapiro, resident director in North America for Tata Sons; and Kapil Sharma, senior vice president at Wipro.
The panelists will explore ways to foster deeper economic bonds through innovation, global supply chain integration, investment, and more, a statement said.
The Foundation for India and Indian Diaspora Studies (FIIDS) is organising a mini-conference on the Indo-US ties and Indian diaspora on 25 June, which among others would be addressed by Dr Vijay Chauthaiwale, in-charge, foreign affairs department of the Bharatiya Janata Party and an editor of book Modi Doctrine: New Paradigms in India's Foreign Policy.
Indiaspora is also organising a reception to celebrate India US relationship. Meanwhile, separatist Sikh and Kashmiri groups have announced that they will hold anti-India protest rallies in front of the White House on Monday.
India
To make the movement of visitors easy, the three existing platforms have been connected to subways. The platforms will have a seating facility that can accommodate at least 480 people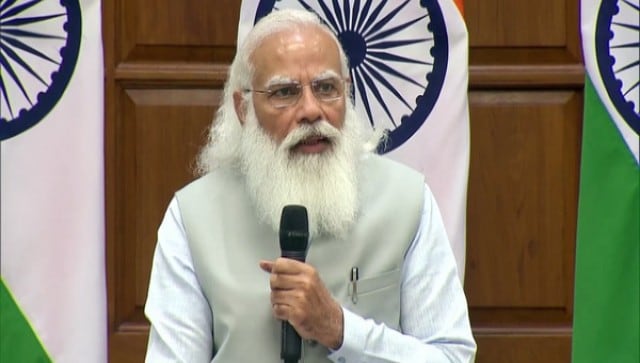 Sports
The interaction with the athletes will be held virtually owing to the COVID-19 situation.