Indian-American Karthik Nemmani spells 'koinonia' to become Scripps National Spelling Bee champion
Karthik Nemmani, a 14-year-old Indian-American boy, won the Scripps national spelling bee on Friday. Karthik is the 14th consecutive Indian-American winner.
Houston: Karthik Nemmani, a 14-year-old Indian-American boy, won the prestigious Scripps National Spelling Bee on Friday, taking home more than $42,000 in cash and prizes. He correctly spelt "koinonia" to become the 14th Indian-American champion in 11 consecutive years.
Karthik, an eighth-grader from McKinney, Texas, won the spelling competition after numerous rounds against second-placed Naysa Modi, another Indian-American student, highlighting the overwhelming dominance of Indian-Americans in the competition.
"I had confidence, but I didn't think it would really happen," said Karthik, adding that he knew he would correctly spell the word — meaning Christian fellowship or communion — as soon as he heard it.
Karthik received $40,000 and a trophy from the Scripps Bee, a $2,500 cash prize and a complete reference library from Merriam-Webster, trips to New York and Hollywood as part of a media tour, and a pizza party for their school, the Washington Post reported.
The National Bee is a high-profile, high-pressure endurance test and spellers spend months preparing for it. It's a lot of work, Karthik said, but worthwhile. Forty-one spellers advanced to the finals on Thursday out of a field of 516 — by far the largest in the 93-year history of the competition.
The 16 finalists left in the competition on Friday ranged in age from 11 to 14 and included nine girls and seven boys. The spellers came from all over the US, plus one from Canada, and several had appeared at the national bee in previous years.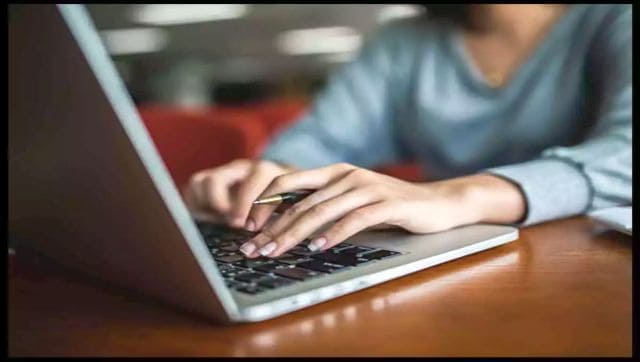 India
A total of 6,48,181 candidates had registered themselves for the RPSC RAS exam this year while 3,20,034 candidates appeared in the preliminary examination
News & Analysis
Tesla says it has officially moved its corporate headquarters from Silicon Valley to a large factory under construction outside of Austin, Texas.
Sports
Maharashtra's Sarnobat shot a solid 37 in a top draw final to see off young and in-form challengers to her crown.