Indian-American gets top job in Trump administration: Seema Verma could remake US healthcare
The US Senate has confirmed Indian-American Seema Verma as the head of a key healthcare agency in the Trump administration.
The US Senate has confirmed Indian-American Seema Verma as the head of a key healthcare agency in the Trump administration.
Verma, a first generation American, will be in charge of the Centers of Medicare and Medicaid Services. She is expected to play a vital role in the Trump administration's plans to "repeal and replace" the Affordable Care Act, also known as Obamacare.
Verma, who has a Master's degree in Public Health with specialisation in Health Policy and Management from the John Hopkins School of Public Health, was the second Indian-American in the Trump administration to be confirmed by the Senate, after the Ambassador to the United Nations Nikki Haley, Financial Express reported.
According to a report in NDTV, Verma, President, CEO and founder of SVC Inc., a US health policy consulting company, has worked for over 20 years in healthcare policy and redesigned Medicaid programs in several states, including Indiana, Iowa, Ohio and Kentucky.
"She's worked with governors' offices, state Medicaid agencies, state health departments, state departments of insurance, as well as private companies and foundations," White House Press Secretary Sean Spicer said.
Verma faced considerable opposition from the Democrats, being confirmed by a vote of 55-43 by the Senate on Monday. Verma will oversee Medicare, which provides  insurance for over 46 million senior citizens, who are a politically powerful block, and Medicaid has about 60 million poor people enrolled in it. Together they make up about a third of the US population.
Verma, an ally of US vice-president Mike Pence, helped develop a public healthcare system for implementing Obamacare in Indiana where he was the governor. Among other things, her system there required those using it to make contributions to it, even if it was a nominal dollar by the poorest, to ensure they felt responsible and involved. It was opposed by many Democrats.
With inputs from agencies
India
An estimated 5 lakh Kashmiri Pandits migrated from Valley after the rise of armed militancy and are living in different parts of India with a majority of them settled in the Hindu majority Jammu region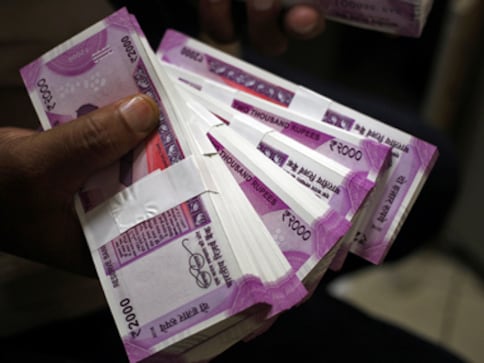 India
The total income of the 39 parties decreased from Rs 1087.206 crore in 2018-19 to Rs 874.467 crore in 2019-20, a dip of 19.57 percent or Rs 212.739 crore, as per the report
World
The Virunga National Park in the Democratic Republic of Congo, where Ndakasi lived, shared the heartbreaking news on social media.