New York: More than 150 works of Indian modernist Nasreen Mohamedi will be displayed at an exhibition at the prestigious Metropolitan Museum of Art here next month with the help of Reliance Foundation, marking the first museum retrospective of the artist's work in the US.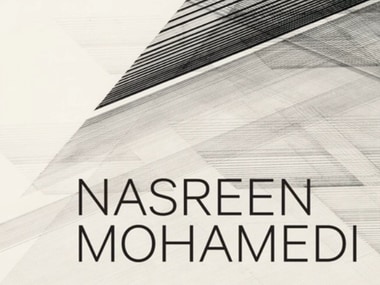 The exhibition is a celebration of Mohamedi, considered the most important artists to emerge in post-Independence India and examines the career of the artist whose singular and sustained engagement with abstraction adds a rich layer to the history of South Asian art and to modernism on an international level, the museum said.
The exhibition is made possible by Nita and Mukesh Ambani and the Reliance Foundationand is organised by The Metropolitan Museum of Art and the Museo Nacional Centro de Arte Reina Sofia with the collaboration of the Kiran Nadar Museum of Art.
The retrospective will span the entire career of Mohamedi from her early works in the 1960s through her late works on paper in the 1980s.
It is by far the most comprehensive exhibition of any Indian artist in theUnited States.
With more than 150 works by Mohamedi on display, the exhibition brings to an international audience more than threedecades ofherwork, comprising her few early oil paintings,collages, drawings in ink and graphite, watercolours and photographs.
The exhibition will open at The Met Breuer, the new location for The Metropolitan Museum of Art's expanding modern and contemporary art program opening to the public on March 18.
"Mohamedi rarely theorised or spoke about her work but documented her internal dialogue in a form of soliloquy, in tiny personal diaries and notebooks, some of which will be on display in the exhibition. The exhibition explores the conceptual complexity and visual subtlety that made her practice unique in its time," the museum said.
Kiran Nadar, Chairperson and Founder of the Kiran Nadar Museum of Art, described the exhibition as a "momentous occasion" in bringing Mohamedi's "individualistic/distinctive practice to the western world".
"The museum's mandate is also focused on artists whose practice is yet to receive desiring attention and critical acclaim. We believe that their stories be told," she said.
Mohamedi was born in 1937 in Karachi and her family moved to Bombayin 1944, where she spent the rest of her childhood.
The Metropolitan Museum of Art's Director and CEO Thomas Campbell said Mohamedi's work calls on "us to expand our understanding of graphic minimalism in a transnational context. It is a project that speaks to our interest in introducing a broad range of audiences to the innovative work created by artists across borders.
PTI
Firstpost is now on WhatsApp. For the latest analysis, commentary and news updates, sign up for our WhatsApp services. Just go to Firstpost.com/Whatsapp and hit the Subscribe button.
Updated Date: Feb 29, 2016 01:46:04 IST