India-US relationship has overcome hesitations of history: PM Modi in US Congress
Modi drew laughter from the lawmakers at the joint meeting of Congress with a tongue-in-cheek description of the rough and tumble politics of the US.
Washington: Indian Prime Minister Narendra Modi told Congress Wednesday that his nation and the US have overcome "the hesitations of history" and called for ever-stronger economic and defense ties between the two countries.
"Let us work together to convert shared ideals into practical cooperation," Modi said in a speech that lauded both nations' common democratic principles and hailed two heroes of nonviolence, India's Mahatma Gandhi and civil rights leader Martin Luther King Jr.
"In advancing this relationship, both nations stand to gain in great measure," he said.
Modi's address followed years of being shunned in the US because of religious violence in his home state. Underscoring the turnabout, it came a day after a White House meeting with President Barack Obama and preceded a lunch Modi will have in the Capitol with congressional leaders and a reception hosted by the House and Senate foreign affairs committees.
"Today, our relationship has overcome the hesitations of history," he said. "Comfort, candour and convergence define our conversations."
Modi drew laughter from the lawmakers crowding the House chamber for the joint meeting of Congress with a tongue-in-cheek description of the rough and tumble politics of the US.
"I am informed that the working of the US Congress is harmonious. I am also told that you are well-known for your bipartisanship," he said. "Well, you are not alone."
When Modi evoked US-India cooperation on climate change, Democrats rose in applause, but most Republicans stayed seated.
He also emphasised the common cultural ties between the two nations.
Modi cited estimates that "more Americans bend for yoga than to throw a curve ball." And he described the achievements of Indian-Americans, saying they are among the US' best business executives, scientists, "even spelling bee champions."
When Modi applauded the sacrifices of soldiers from "the land of the free and the home of the brave" in the service of liberty, he clapped his hands above his head, prompting a standing ovation.
Modi said his nation's 1.25 billion people made India an "ideal partner" for US businesses. He said his goals include strengthening his country's rural economy, bringing electricity to all of the country's households and improving transportation systems, all achieved "with a light carbon footprint."
Citing the rising threat from the Islamic State and other extremist groups, he said, "We have both lost civilians and soldiers in combatting it. The need of the hour is for us to deepen our security cooperation."
At his meeting with Obama, the two leaders consolidated strong bilateral ties but fell short of major outcomes.
India, the world's third-largest carbon emitter among nations, said it would strive to formally join a global climate deal this year — as the US and China have said they will do — but it gave no ironclad commitment.
There was also some progress on a landmark civilian nuclear agreement between the US and India that was reached in 2008. The two governments said that U.S.-based Westinghouse Electric Co is preparing to build six nuclear reactors in India, but it has yet to finalise a contract.
Though the two countries' ties are growing stronger, there's also a sense in Congress that the relationship has yet to deliver on its promise and some lawmakers have criticised the Modi government's record on religious tolerance and combating human trafficking and slavery.
Modi is the fifth Indian leader to make a speech to Congress since 1985. The last was by his predecessor, Manmohan Singh, in 2005.
Coincidentally, it was that year that Modi was denied a visa to visit the U.S. over suspicions about his possible role in religious riots that killed more than 1,000 Muslims in the western state of Gujarat, where he was then the top official.
American officials largely avoided contact with Modi until he became prime minister in the 2014. Since then, he has visited the US four times.
His tenure has seen an improvement in the bilateral relationship, particularly in defense. While India resists the notion of becoming a US ally, the two militaries conduct more drills with each other than with any other nation. They share concern over China's rise and over freedom of navigation in the Asia-Pacific region.
Modi is also seen as a pro-business leader. There's been some easing of foreign investment restrictions, and trade has grown at a fair clip in recent years, but lawmakers have complained about continuing bureaucratic hurdles and investment limits and over the halting pace of liberalisation in India.
Find latest and upcoming tech gadgets online on Tech2 Gadgets. Get technology news, gadgets reviews & ratings. Popular gadgets including laptop, tablet and mobile specifications, features, prices, comparison.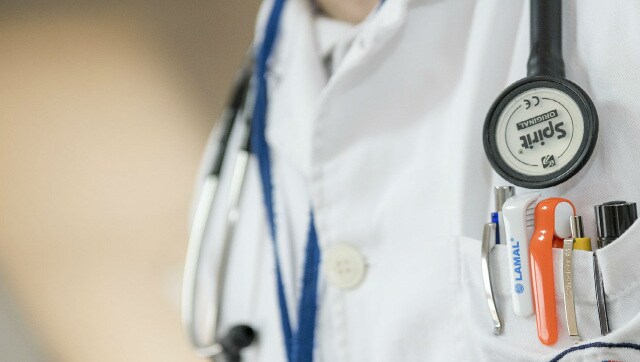 Health
A day before National Doctor's Day, which is observed on 1 July in India every year, Dr Archana Nirula, a gynaecologist, spoke about her experience while teleconsulting during this pandemic.
Politics
The Manipur government led by N Biren Singh plunged into crisis after nine members of the BJP-led coalition, including four ministers of the National People's Party, resigned on 17 June.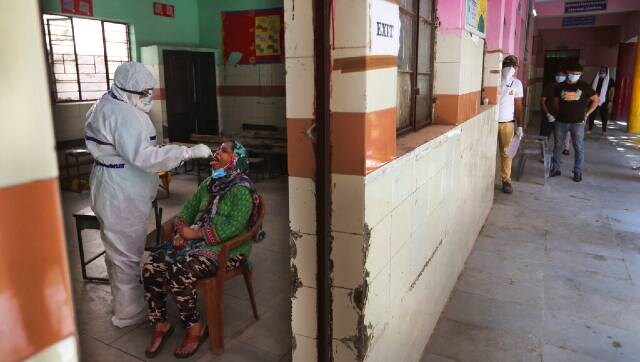 India
Coronavirus Updates: A day after the Centre unveiled unlock 2.0 guidelines, Odisha Chief Secretary AK Tripathy said that schools, colleges, coaching centres and other educational institutions in the state will remain shut for teaching purposes till 31 August.