India-US relations: Diaspora helping shape narrative of bilateral ties, says Republican George Holding
Republican Congressman George Holding on Wednesday said the Indian diaspora is helping shape the narrative of the bilateral relationship between India and the US
Washington: Republican Congressman George Holding on Wednesday said the Indian diaspora is helping shape the narrative of the bilateral relationship between India and the US.
For the strategic partnership to go further, Republican Congressman George Holding, however, underscored the need to strengthen defence partnership, in particular, sharing and transferring of defence technologies, in addition to cyber security co-operation.
Observing that "politics has ebbs and flows, but business ties endure", Holding made a strong case for the role of the Indian diaspora in helping shape the narrative of the bilateral relationship between the two countries.
Holding made the remarks in his keynote lecture at an event organised by the Confederation of Indian Industry and Hudson Institute.
The remarks came before a CII-Hudson Institute panel discussion 'Innovation: Fueling the US-India Commercial Partnership' featuring US and Indian companies.
During the panel discussion, A Amarnath, senior vice president of Wipro, listed numerous innovation centres his company has established in the US from New Jersey to Atlanta, and detailed expanding operations in the US to respond to clients on a real-time basis.
James Shapiro, resident director, North America of Tata Sons discussed the Tata Group's successful history of partnering with US companies and the expansion plans of Jaguar Land Rover's Portland incubator and research centre.
Pratyush Kumar, President Boeing India reiterated that innovation is driven by competitiveness and that while Boeing has been involved in many of the recent, high-profile defence sales between the US and India, his company maintains its R&D center in Bangalore to not miss any opportunities.
Find latest and upcoming tech gadgets online on Tech2 Gadgets. Get technology news, gadgets reviews & ratings. Popular gadgets including laptop, tablet and mobile specifications, features, prices, comparison.
News & Analysis
Trump tweeted after anti-racism protesters declared a 'Black House Autonomous Zone' near the White House.
World
China has alienated regional players and given rise to a renewed push for Asian multilateralism underwritten by the US.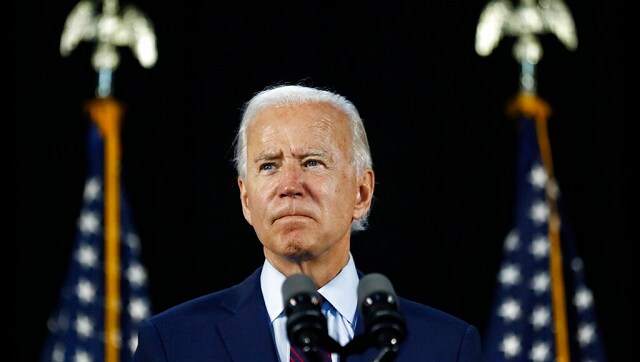 World
'Our strategic partnership with India was a high priority in the Obama-Biden administration and will be a high priority if I'm elected president,' said Joe Biden during a virtual fund raiser event on Wednesday.