India turns down Edward Snowden's plea for asylum
The reason for the rejection however, isn't based on the ethics of snooping and spying but on the fact that Snowden doesn't have valid travel documents.
After initially saying that it hadn't received a formal request, India on Tuesday rejected Edward Snowden's plea for asylum, joining a long list of countries that have refused to give him sanctuary.
Snowden, who is presently in Russia, had formally placed a request for asylum in the Indian mission in Russia but the Ministry for External Affairs which handles the issue said that his request had been rejected, reported PTI.
A spokesperson for the MEA confirmed that they had received the request from the former NSA contractor
"I can confirm our embassy in Moscow did recieve a communication from Edward Snowden...That communication did contain a request for asylum," Syed Akbaruddin was quoted as saying by ANI. 
"We have concluded that we see no reason to accede that request," he said.
Indian authorities had already said it was unlikely that Snowden, who is facing trial for revealing details of the NSA surveillance programme, would be granted asylum.
WikiLeaks has said that Snowden is seeking asylum in 19 countries, including China and India, after not being able to travel to Ecuador. He is presently in the transit lounge of a Russian airport.
While the ministry did not state the reason for the rejection however, it reportedly isn't based on the ethics of snooping and spying but on the fact that Snowden doesn't have valid travel documents, reported CNN-IBN. Ironically enough, Hong Kong made a similar technical claim when it made the decision not to extradite Snowden, saying that the US had got his middle name wrong in some of the extradition documents.
The US has already revoked Snowden's passport and has said that they would be willing to grant him travel documents if he was willing to come to the US to face trial.
Minister for External Affairs Salman Khurshid said that he had no knowledge of Snowden seeking asylum in India.
"I have no knowledge that he has. I wouldn't want to comment on something that is maybe just hearsay," Khurshid said.
Stating that India had a "very careful" and "restrictive" policy on granting asylum, Khurshid said,"We have given asylums in the past but we're not an open house for asylums."
India has largely remained silent over allegations that the NSA had spied on various embassies including its embassy in Washington. Khurshid had earlier said that they have discussed the matter with the US Secretary of State and there was no need to escalate the matter further.
Subscribe to Moneycontrol Pro at ₹499 for the first year. Use code PRO499. Limited period offer. *T&C apply
First Cricket News
The series, which will be launched on ICC's social channels and website will look back at tournament's iconic moments through 100 posts.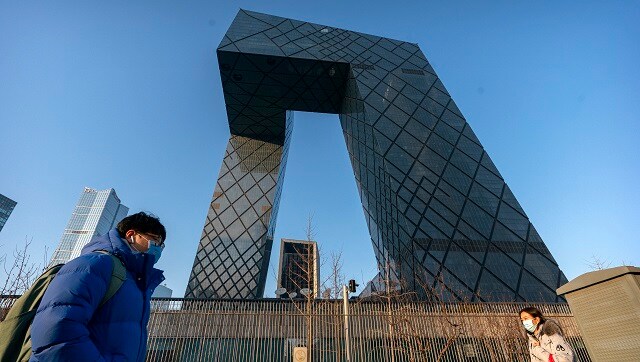 World
The Chinese government had criticised BBC reports on the COVID-19 pandemic in China and on allegations of forced labour and sexual abuse in the Xinjiang region
First Cricket News
With New Zealand already having secured their spot in the final, the race to play against them has boiled down to the result of the India-England Test series.