India to OPEC: Oil ministry calls for responsible pricing, cut subsidies among producers
Reiterating New Delhi's decade-old demand, Oil Minister Dharmendra Pradhan said OPEC should work towards 'responsible price', which would allow major consuming countries to provide energy to the common people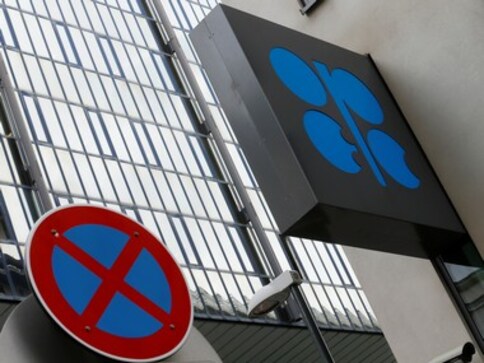 Vienna: India on Monday once again asked oil cartel Organization of the Petroleum Exporting Countries (OPEC) to stop charging premium from its Asian buyers saying oil producers should not subsidise others at the expense of countries like India.
Reiterating New Delhi's decade-old demand, Oil Minister Dharmendra Pradhan said OPEC should work towards "responsible price", which would allow major consuming countries to provide energy to the common people.
"Higher prices will force them to go for alternate forms of energy which would be slowing down the demand for crude oil," he said in his address at the 2nd high-level meeting of the OPEC-India Energy Dialogue here.
"During my last visit to Vienna for the 6th OPEC International Seminar in 2015, I had raised the issue of 'Asian Dividend not Asian Premium'.
"The issue of Asian Premium still continues to exist. Our companies pay billions of dollars on this account. They still don't understand the rationale of this cross-subsidisation of tariff between West and the East," he said.
Pradhan's predecessors, particularly Mani Shankar Aiyar, had in past vociferously raised the issue of OPEC members charging the so-called premium from Asian buyers but the cartel has refused to act on the issue.
OPEC, Pradhan said, should treat Asian markets as primary markets. "It's strategy of incentivising western markets in the past did not result in retaining those markets."
Stating that OPEC member countries are in the business of selling oil and not subsidising it, he said, "don't subsidise others at our expense."
"I urge the OPEC and through you also to non-OPEC countries to purposefully consider this," he said.
The oil cartel, which accounts for over 40 percent of world's oil supplies, should work towards 'responsible price', he said, adding dialogue between producers and consumers help better understand each other's perspectives.
Pradhan said India is growing consistently at over 7 percent and the growth rate in the energy sector is 7-8 percent, which is double the rate of many developed markets.
With increasing demand and consumption, India is increasing imports and also its refining capacity.
"Today, our annual refining capacity is 235 million tonnes of which 194 million tonnes of products are consumed domestically, while the rest is exported. At the same time, our energy consumption is expected to double in the next 15 years.
"We are in fact net exporters of gasoline, naphtha, jet fuel and gas oil. We are in the process of increasing our refining capacity to around 310 million tonnes by 2023. India is fast becoming a refinery hub," he said.
Also, Indian firms are investing about USD 80 billion in petrochemicals in next 3-5 years.
World
Xi Jinping's trip to Arabia's capital Riyadh will include a China-Arab summit in which 14 Arab heads of states are expected to attend
World
It is not yet clear how much Russian oil the sanctions measures could take off the global market, which would tighten supply and drive up prices. The world's no. 2 oil producer has been able to reroute much, but not all, of its former Europe shipments to customers in India, China and Turkey
Business
The recent completion of Essar's asset monetisation program has resulted in the group being free of debt to Indian financial institutions and banks