India takes action against corrupt but in Pakistan such people fight elections, says PML-N chief Shehbaz Sharif
Former Pakistan prime minister Nawaz Sharif's brother Shehbaz Sharif on Thursday said that while in India action is taken against the corrupt leaders, in Pakistan people involved in scams worth billions contest elections
Pakistan Muslim League-Nawaz (PML-N) president Shehbaz Sharif on Thursday said India takes action against corrupt leaders but in Pakistan people involved in scams worth billions of dollars contest elections, according to several media reports. The comments by the PML-N chief, brother of former Pakistan prime minister Nawaz Sharif, came at a press conference soon after over 300 PML-N workers were arrested in Lahore on Thursday ahead of Nawaz's return to the country.
In India, actions have been taken against political leaders like their former PM Narasimha Rao and J.Jayalalithaa. However, there are people in Pakistan who have done scam worth billions and are today fighting elections and giving sermons: Shehbaz Sharif, PMLN President pic.twitter.com/tD7YJMSLOc

— ANI (@ANI) July 12, 2018
According to Zee News, Shehbaz said it hurts him to see how India is progressing, especially when it participates in a G20 summit with Prime Minister Narendra Modi while Pakistan watches the spectacle.
Citing examples of the economic growth of both India and Bangladesh, Shehbaz also criticised the Election Commission of Pakistan for acting as a puppet of Pakistan Tehreek-e-Insaf, Outlook reported.
Shehbaz said only "free and fair" general polls can save the economy of Pakistan, which is "on the verge of a disaster." Talking about the dipping stock market, Shehbaz said that the country's "foreign change reserves are left for only a month of imports," according to the report.
Authorities in Pakistan launched a massive crackdown on the PML-N activists on Thursday ahead of Nawaz's arrival in Lahore from London, arresting over 300 workers to stop the party's planned rally at the airport on Friday to welcome him.
Nawaz and his daughter Maryam Nawaz, who were convicted by a Pakistani court in the Avenfield Apartments case and sentenced to 10 and 7 years in jail respectively, boarded a flight on Thursday and will arrive in Lahore via Abu Dhabi at 6.15 pm (local time) on Friday.
"We will not accept the results of the 25 July polls if pre-poll rigging is not stopped. The Election Commission of Pakistan must act and order the release of our detained workers forthwith. Otherwise, we will understand that both the ECP and caretaker government are puppets and someone else is calling the shots (establishment)," Shehbaz told reporters, in an apparent reference to the army.
The powerful army, which enjoys considerable influence over policy decisions in Pakistan, has ruled the country for much of its life since it gained independence 70 years ago. Shehbaz further said that PML-N opponents are given full liberty to hold rallies while Section 144 has been imposed in Lahore only to stop the PML-N workers from receiving their leader.
"I will lead Friday's party rally to receive my elder brother and niece. If I am or my sons are arrested then my daughters will lead the rally," he declared. Shehbaz and other party leaders are mobilising the party workers to reach the airport in a large number.
With inputs from PTI
Find latest and upcoming tech gadgets online on Tech2 Gadgets. Get technology news, gadgets reviews & ratings. Popular gadgets including laptop, tablet and mobile specifications, features, prices, comparison.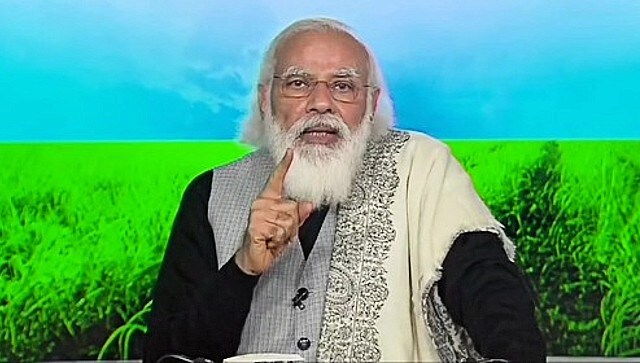 India
'The democratic process cannot be allowed to be subverted through unlawful protests,' tweeted Narendra Modi in response to rioters storming the US Capitol in Washington, DC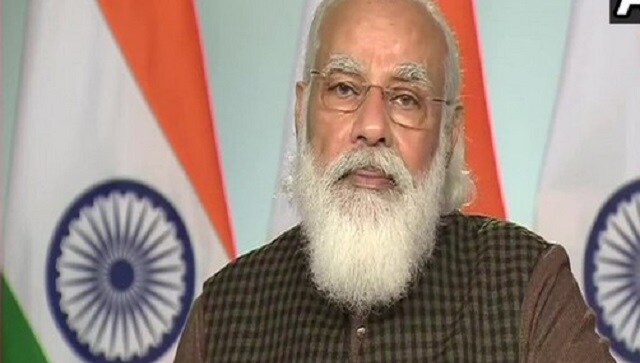 India
The total project cost around Rs 3,000 crore and its construction created over 12 lakh man-days of employment, the PMO said in a statement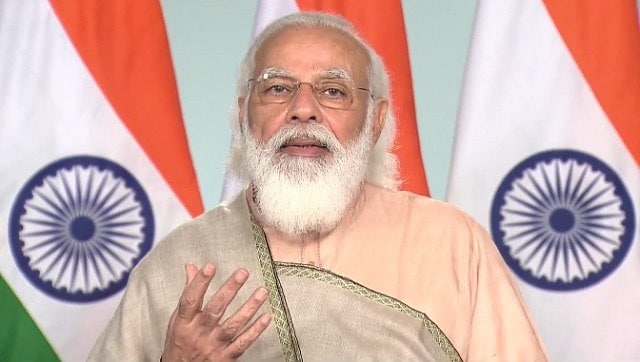 India
The government has an 'integrated approach to energy planning and our energy agenda is all-inclusive', said the prime minister on Tuesday