India stays away from China's Belt and Road Forum meet, projects a very muddled policy on connectivity
India's decision to give China's Belt and Road Forum meeting — dubbed in some quarters as the diplomatic event of the year — a miss is not a huge surprise
India's decision to give China's Belt and Road Forum meeting — dubbed in some quarters as the diplomatic event of the year — a miss is not a huge surprise. And while the prospect of top-level representation was a non-starter, there was still only a tiny possibility that India would have been present in a ministerial or secretary-level capacity. On Saturday — the eve of the Belt and Road Forum, Ministry of External Affairs spokesperson Gopal Baglay told media persons, "Connectivity projects must be pursued in a manner that respects sovereignty and territorial integrity... No country can accept a project that ignores its core concerns on sovereignty and territorial integrity."
In the form of an aside, while Baglay's almost-350-word-long statement laid out India's understanding of the importance of connectivity, its own connectivity projects and the fact that China had been urged to participate 'in a meaningful dialogue on its connectivity initiative', there was no reply in the affirmative or negative about whether New Delhi would send a representative. So it's possible that a concrete decision on whether or not to send someone had not been taken by then.
As it turned out, however, India remained absent.
So just what are India's major reasons for staying away from Beijing and what message does this send out to the rest of the world?
China-Pakistan Economic Corridor
As articulated by Baglay himself, "Regarding the so-called 'China-Pakistan Economic Corridor', which is being projected as the flagship project of the BRI (Belt Road Initiative), the international community is well aware of India's position." Almost since the inception of the project to link China's Xinjiang region with Gwadar Port in Pakistan, India has opposed the CPEC on the grounds that it passes through Pakistan-occupied Kashmir.
It was as far back as December 2014 that External Affairs Minister Sushma Swaraj, in the Lok Sabha, noted,"Government has seen reports with regard to China and Pakistan being involved in infrastructure building activities in PoK, including construction of CPEC. Government has conveyed its concerns to China about their activities in PoK, and asked them to cease such activities." And then in May 2015,  Swaraj assured the Indian media that Prime Minister Narendra Modi had taken up the issue of CPEC with President Xi Jinping and told him it was 'unacceptable' to New Delhi.
And despite Pakistani prime minister Nawaz Sharif's somewhat hollow insistence on Sunday that the CPEC must not be politicised, India continues to see it as an infraction of its own territorial integrity and indeed, sovereignty. After all, allowing a Chinese venture — that is arguably as strategic as it is economic — to pass through territory occupied by Pakistan will mean that India now has to face opposition from two parties (instead of just Islamabad) to its claims on Kashmir. Let's not forget that Beijing has invested/is investing a mammoth sum of $46 billion in the project, and so, has a great deal of interest in its development and survival.
With all that in mind, attending the Belt and Road Forum would seem like a tacit acceptance, if not an endorsement, of the flagship CPEC project.
The Maritime Silk Road
The 'R' in OBOR stands for the Maritime Silk Road — the naval trade route that forms the second half of China's BRI and connects Chinese ports to European ones, and passes along the coast of the Indian peninsula. India sees this as the manifestation of China's 'String of Pearls' initiative that gives it some amount of control or leverage in key Indian Ocean ports. This, according to New Delhi, would allow China to encircle India, potentially giving it a strategic upper hand in the Indian Ocean.
Considering China's superior naval capabilities, this is a major concern for India. Attending the Belt and Road Forum meeting would once again amount to an acceptance, if not an endorsement, of China's growing presence in the Indian Ocean.
Muddled policy
So, just what message is India sending the world? Far from a forthright articulation of disagreement, disapproval or condemnation, what India is actually sending out is a muddled and mixed message. Here's why:
First, India's decision to skip (or 'boycott', as some have interpreted) the Belt Road Initiative is at odds with the eagerness it demonstrated in signing up as one of the founder members of the Asian Infrastructure Investment Bank — an entity conceived by Beijing to finance infrastructure projects. In June 2015, India pledged over $8 billion to the bank, making it the second largest shareholder and bestowing it with the second largest share of votes.
It's unfathomable that New Delhi would have missed the twin facts that China (the primary shareholder by a long way) would drive AIIB funds towards OBOR projects and that one of the biggest OBOR projects is CPEC. However, in what can feasibly described as a diplomatic equivalent of FOMO or 'Fear of Missing Out', India quickly climbed aboard. And now, India is left looking rather strange being the second-largest contributor to an initiative that it is apparently boycotting.
Second, it's worth revisiting Baglay's statement delivered on the eve of the Belt Road Forum meeting. He had stated, "India shares international community's desire for enhancing physical connectivity... Expansion and strengthening of connectivity is an integral part of India's economic and diplomatic initiatives". Unfortunately, action hasn't really followed words in this regard, leaving New Delhi's actual approach to connectivity a bit of a mystery. In the wake of China's grand unveiling of its OBOR plans, India popped up with a few connectivity schemes of its own.
Project Mausam: "A multi-disciplinary project that rekindles long-lost ties across nations of the Indian Ocean 'world' and forges new avenues of cooperation and exchange" is off the radar.
Spice Route: An endeavour to revive "old links between 31 countries in Asia and Europe with India, particularly spice-rich Kerala" appears to be no more than a concept note.
Cotton Route: An effort to connect India with Central Asian cotton-manufacturing countries has made almost no progress since its announcement.
If it appears harsh to be judgmental of these relatively nascent projects, then look at the much-touted Bangladesh, Bhutan, India, Nepal Motor Vehicles Agreement (BBIN MVA) that was last month shot down by New Delhi's best friend in the region, Thimphu. And while the Government of Bhutan is in the process of trying to salvage the agreement, the overall message being sent out isn't very positive, at least from India's standpoint.
Aside from grumbling and complaining about China's connectivity projects, India has thus far shown little ability or will to develop connectivity projects of its own. If it is indeed serious about international connectivity, it needs to either revive these projects that are gathering dust and try and get like-minded coutnries onboard, or get on with the Chinese programme.
Find latest and upcoming tech gadgets online on Tech2 Gadgets. Get technology news, gadgets reviews & ratings. Popular gadgets including laptop, tablet and mobile specifications, features, prices, comparison.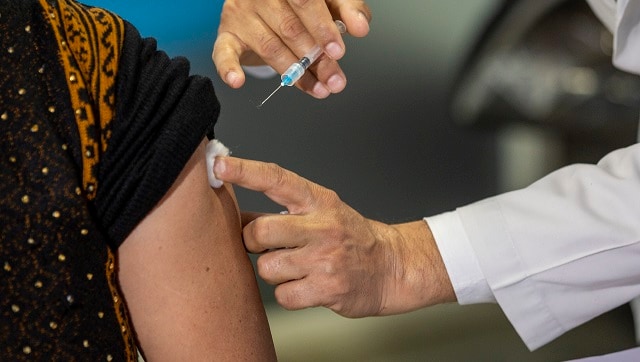 India
Today, while India has the second highest number of cases after the US and third highest deaths after the US and Brazil, it has one of the lowest per capita cases and deaths
World
Pakistan has its own system of indefinite detention and house arrest, where terrorists are kept far from the prying eyes of courts and the media
India
The politics of procession is an oft-repeated diatribe that becomes a convenient excuse to tarnish a certain community. However, what often gets buried under the reams of such atrocious literature is the fact that communalism does not express itself via politics