India stands vindicated as US wants Yameen govt in Maldives to free political prisoners
The US has finally taken a strong stand on the current political situation in Maldives and bolstered the Indian position on the ongoing turmoil in the Indian Ocean island state.
The inevitable has happened. The world's sole superpower has intervened over the situation in Maldives and thus increased New Delhi's diplomatic heft in dealing with the ongoing Maldivian crisis.
The US has finally taken a strong stand on the current political situation in Maldives and bolstered the Indian position on the ongoing turmoil in the Indian Ocean island state.
American Senators John McCain and Jack Reed, Chairman and Ranking Member of the Senate Armed Services Committee, had last week sent a letter to Defence Secretary Ash Carter and Secretary of State John Kerry expressing deep concern about the deteriorating situation in Maldives and the implications of recent events for the democratic process, human rights and US national security policy in South Asia.
They have further increased pressure on the Abdulla Yameen government by filing an amendment today to the National Defence Authorisation Act Fiscal Year 2016 urging the Obama administration to press for the release of all political prisoners,including former president Mohamed Nasheed. The amendment expresses the sense of the Congress that the government of Maldives should immediately release Nasheed and all political prisoners in the country, and guarantee human rights for all the citizens of Maldives.
The relevant text of the fresh letter says as follows:
Dear Secretary Carter and Secretary Kerry: "The political space in Maldives is quickly closing as democratically-oriented opposition political parties, civil society groups and journalists have come under increased pressure. Opposition political activists, including former President Nasheed, have been subject to criminal proceedings with no due process. We are also concerned about the prison conditions in which these opposition figures are being kept."
Significantly, Secretary Kerry had raised these issues in Sri Lanka in May and said there were "troubling signs that democracy is under threat in Maldives, where former President Nasheed has been imprisoned without due process… (and it is) an injustice that must be addressed soon."
Senators McCain and Reed have expressed their agreement with this assessment and urge the State Department to increase high level engagement with the government of Maldives and send a strong message that the country should abide by its international commitments, especially to the rule of law.
They have made a specific mention of the 1 May development when some 20,000 protesters in Male marching for the freedom of all political prisoners were met by security forces dressed in riot gear with tear gas and stun guns and more than 100 protesters were arrested. Interestingly, the two American senators have said the ongoing political situation in Maldives will greatly impact our ability to work with the Yameen government and to engage on a host of issues, including military to military activities.
They have made out a strong case for the Obama administration to work in close coordination with India. "In short, while Maldives may be a small island nation, there are big principles at stake. The United States should work with India and other democratic countries to impress upon Maldives that its decisions are having serious adverse consequences on its relationships abroad," they concluded.
The American intervention in Maldives was put in perspective by Ahmed Naseem who served as foreign minister during Nasheed's presidency. Naseem, presently living in Colombo in self-imposed exile, told Firstpost over phone that the American move is extremely significant.
Naseem said President Yameen's attitude to Nasheed was reminiscent of what his brother Maumoon Gayoom had done to the country's second president Ibrahim Nasir. All his properties had been taken away by Gayoom. He eventually died in 2008.
Naseem said the human rights situation in Maldives was grave today and it was ironical that the Yameen government was talking about the country's 50th anniversary of independence on the coming 26 July when the government had beaten the democratic fabric to pulp with judiciary and police in cahoots.
The fact that the US has decided to up its ante vis-a-vis Maldives vindicates the Narendra Modi government's Maldives policy. Prime Minister Modi was scheduled to visit Maldives in March but cancelled the visit at the last minute after the Yameen government had arrested Nasheed on 22 February on terror charges and refused to free him. Three weeks later Nasheed was convicted and sentenced to 13 years in jail.
Significantly, China has kept mum on the Maldives situation.
Find latest and upcoming tech gadgets online on Tech2 Gadgets. Get technology news, gadgets reviews & ratings. Popular gadgets including laptop, tablet and mobile specifications, features, prices, comparison.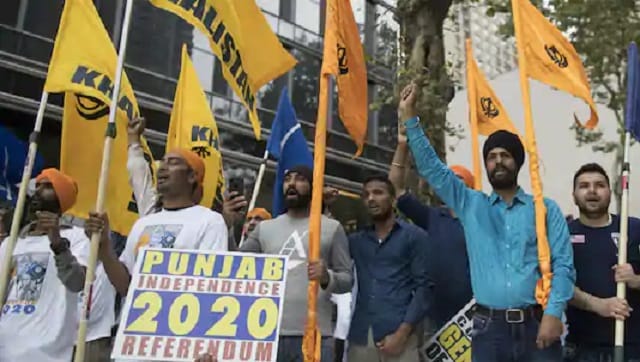 India
The paper, titled 'Khalistan: A Project of Pakistan', supports the longstanding belief that support for a separate Sikh State is part of the Pakistani strategy to 'bleed' India
India
With millions out of work and many being forced to explore new avenues, it remains to be seen how much success these ventures have.
World
During discussions after signing the agreement, Maldivian Minister of Defence Mariya Didi said the framework will strengthen defence and security cooperation between the two countries